Top 5 walks in the Timaru District
We're big fans of walking trails in the Timaru District. We are lucky to have trails covering sparkling coastlines, lush native forest and even mountain tops.
Below are our 5 favourite walking trails across the district for you to check out.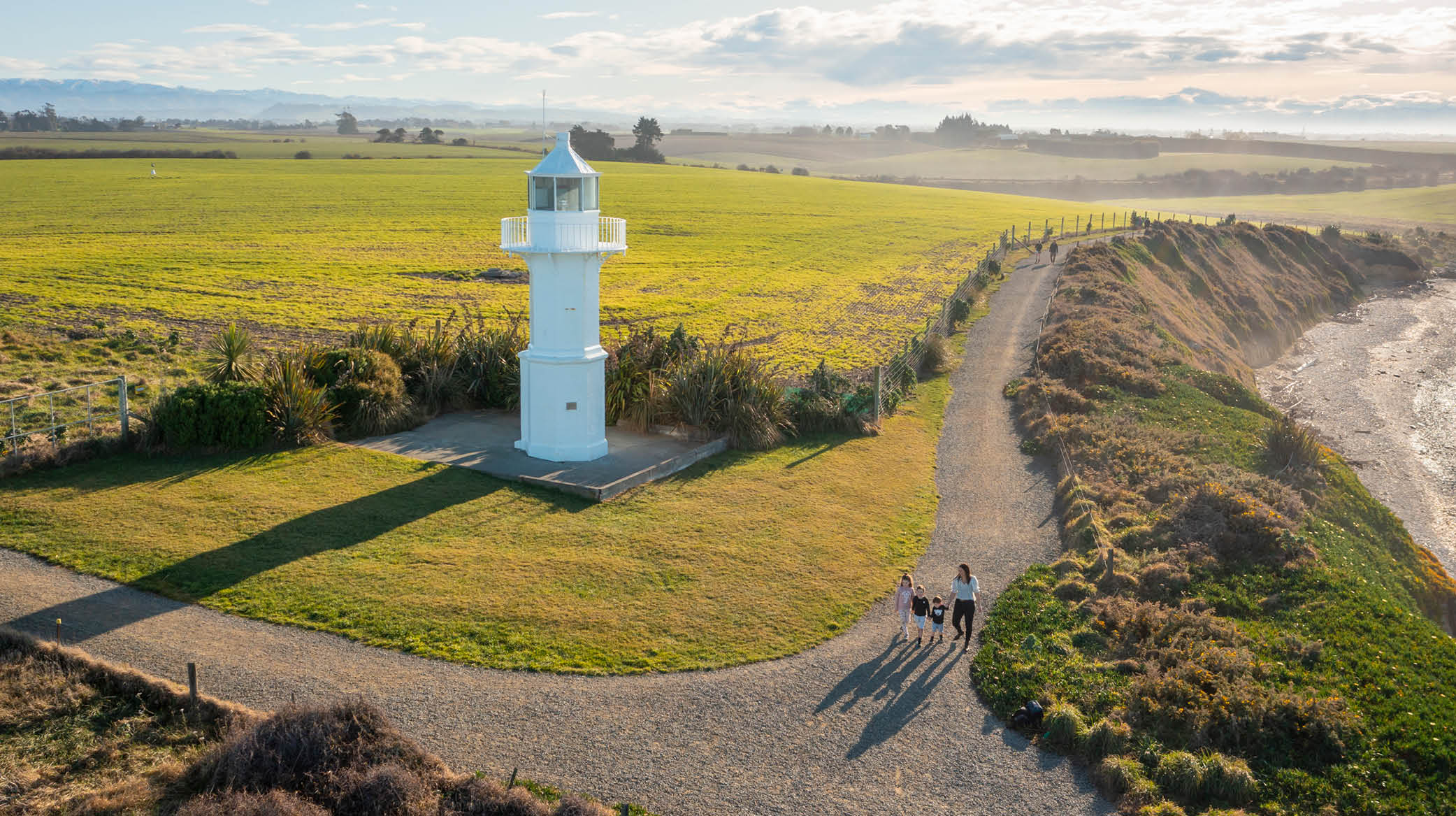 The walk follows the coast to the historic Tuhawaiki (Jack's) Point lighthouse, and offers spectacular views. You can walk, run or bike and the track is also dog friendly. Keep an eye out along the way as you may be lucky enough to see a seal or even a penguin on the rocky beach below.
Regarded as one of the best day walks in Canterbury, Little Mount Peel is a bit of an uphill slog, but the views make it all worthwhile. The track is approximately 10kms and takes approximately 7-9 hours depending on the route you take and your fitness. It's compulsory to get a photo at the top. Make sure you tag @welovetimaru in your posts.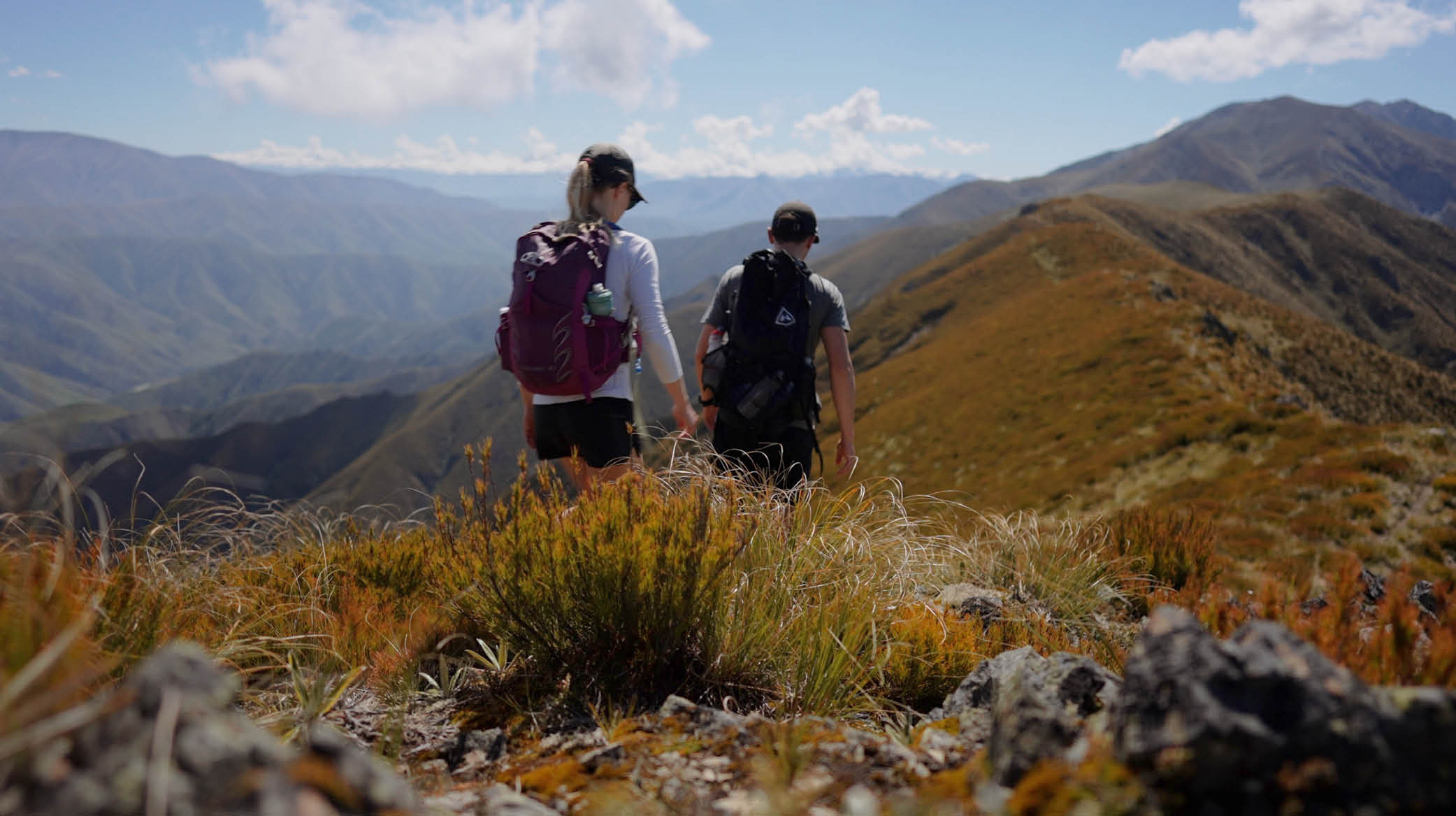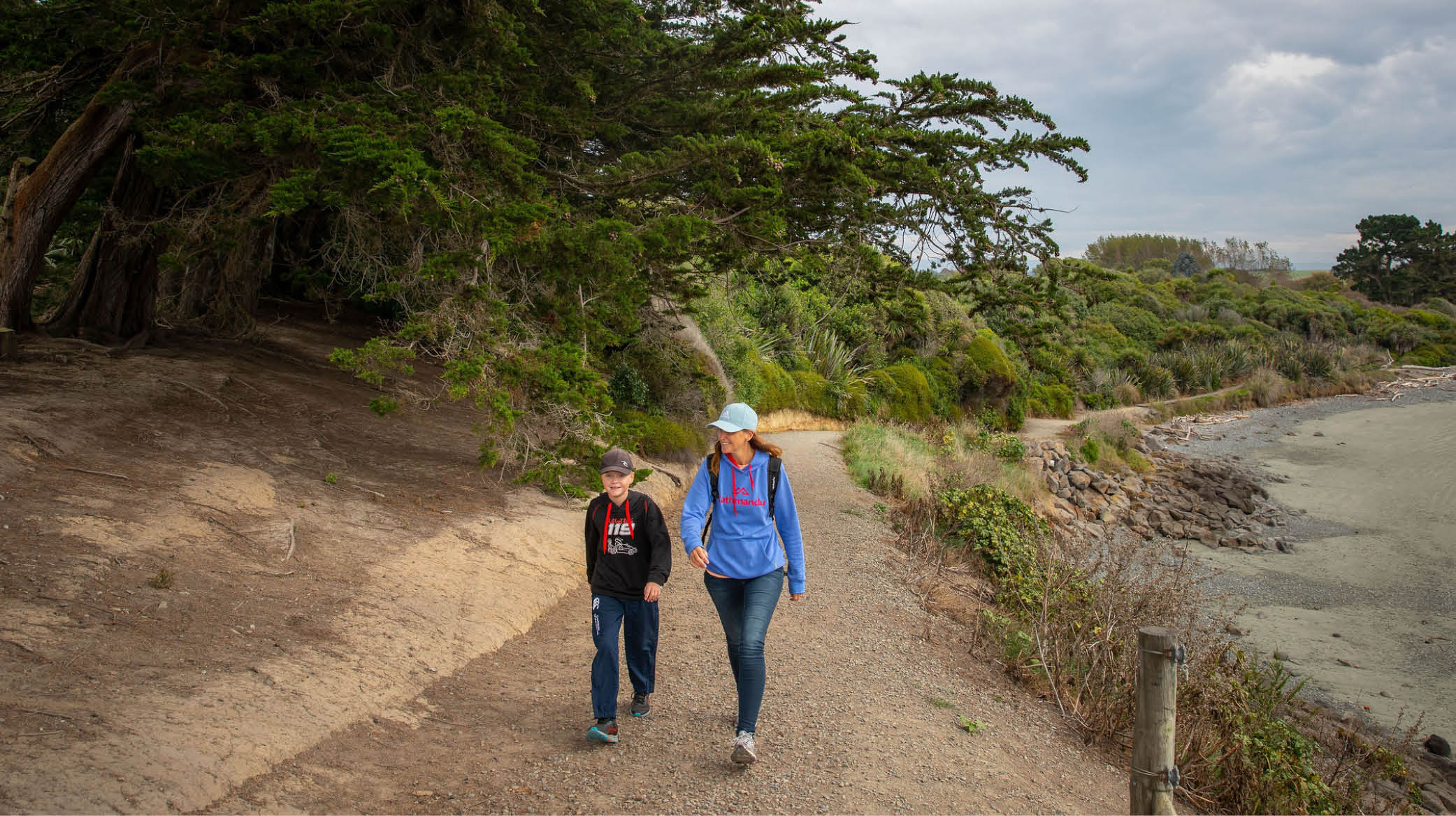 A favourite walk for locals given its coastal views and proximity to the CBD, you can also start with brunch in the main street, or finish with drinks on the Bay Hill overlooking beautiful Caroline Bay.
The track begins from the bay and heads along the Benvenue Cliffs, past Blackett's Lighthouse and the site of ancient shipwrecks.
A great option for families, the Big Tree Walk at Peel Forest takes around 30 minutes under the shelter of beautiful native forest. Enjoy the birdsong and impressive flora along the way, before reaching the Big Tree itself, a lowland Totara over 1000 years old, measuring 3 metres wide!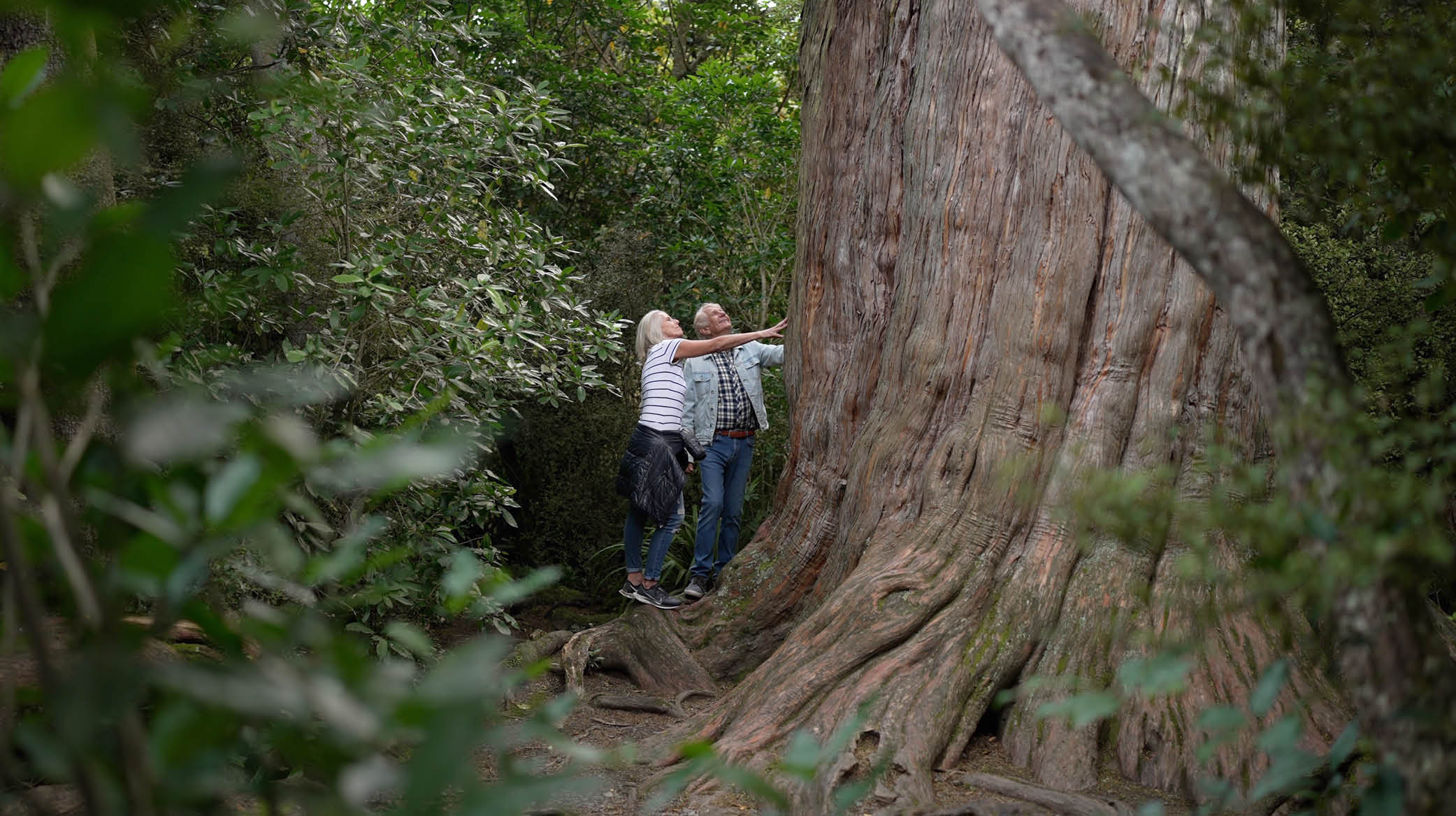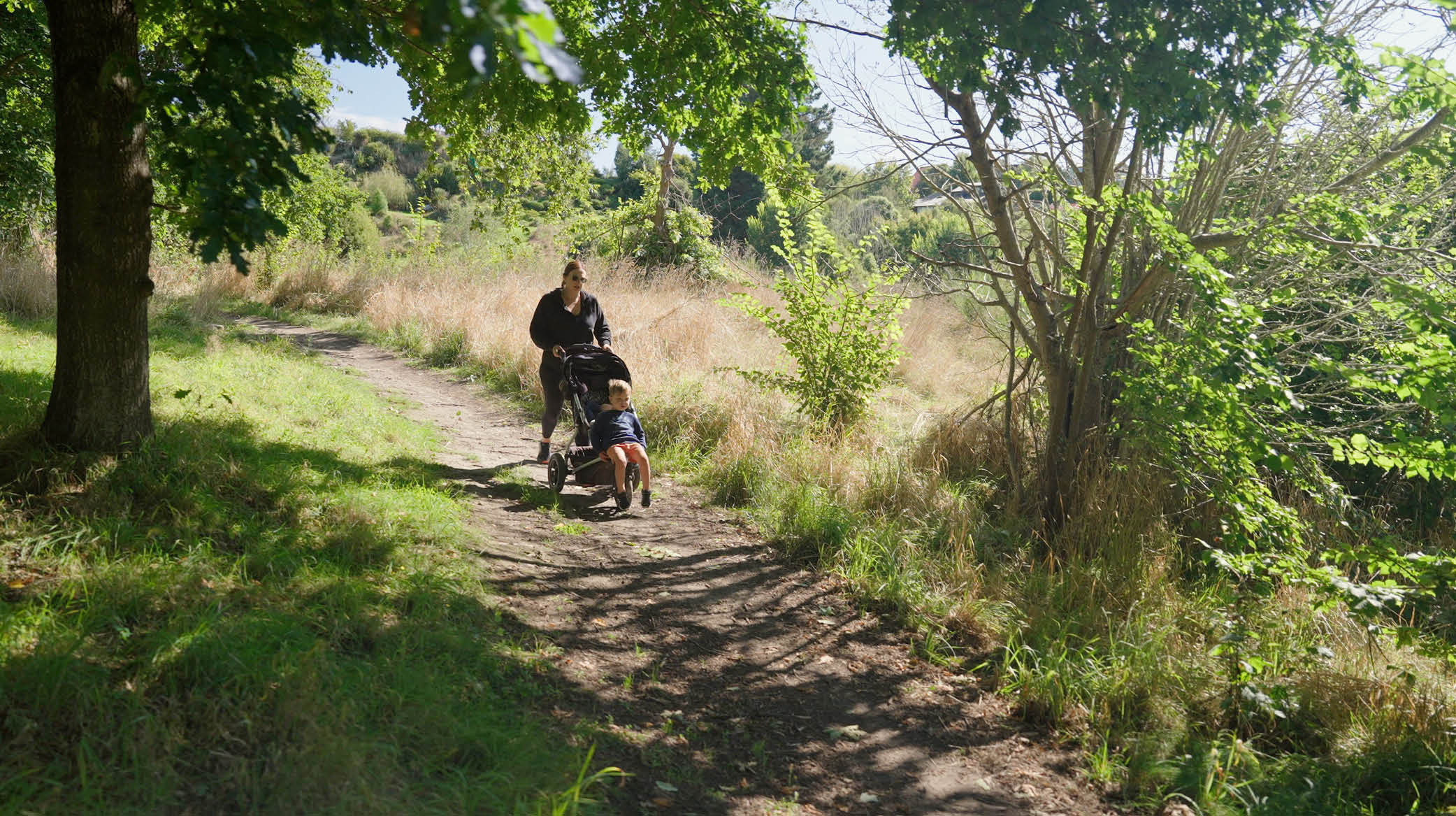 On the outskirts of the Timaru city area, you'll find Centennial Park, a 65 hectare reserve offering a variety of walking and biking trails for all levels. Within the park you'll also find playgrounds for the kids, sheltered BBQ areas, a large duck pond as well as a BMX freestyle park. From the south entrance you can carry on along the Otipua Creek to Saltwater Creek walkway and out to the coast.
The Timaru District has over 30 walking and cycling trails catering to all levels. Check them all out here