Welcome to the Timaru District
From rugged alps across the tapestry of Waitaha/Canterbury Plains to the ocean, South Canterbury is the perfect location for a business event or incentive. Its diverse natural landscape offers sensational opportunities to create memories from fly fishing to white water rafting, scenic flights to Māori Rock art.
Timaru, at the heart of the District, was founded in the late 1870s and is renowned for its Edwardian history and architecture, sports and leisure. As a coastal town, it enjoys a sweeping beach at Caroline Bay, home to the Blue Penguins and scenic boardwalks that meander the coastline.
Friendly and welcoming Geraldine is a charming boutique village at the foot of the magnificent Four Peaks Range. It offers a great base to enjoy the thrills and adventure in Peel Forest as well as indulge in some fantastic walks, hikes and gin drinking at its doorstep.
The District has agriculture as its core, and it has become the 'food bowl' of New Zealand. It is home to several large national and international food companies and many fantastic artisan producers. Local cuisine is in abundance, and the economy is thriving.
It is enriched with dynamic businesses, creative, innovative talent and supportive business networks within small towns with big-hearted communities.
Getting to Timaru
Flying into Timaru
Non-stop flights arrive from Wellington Airport daily. From there, pick up a rental car to self-drive 20 minutes to the city centre, or book a taxi to take you there.
The next closest airport is Christchurch International Airport which is a 2 hour drive from Timaru City Centre.
Driving to Timaru
Located along SH1, Timaru is an easy destination to drive to from Dunedin and Christchurch. Timaru is situated approximately half way between these larger cities, and it is a 2-2.5 hour drive from each.
If you are travelling inland from the Mackenzie Country, it will take roughly 1 hour, 30 minutes to reach Timaru from Tekapo.
Conference and Event Venues
Centrally located within an easy drive of all of the South Island's largest cities, the beautiful Timaru District has conference venues that offer a personalised, boutique-style experience.
Our venues cater for everything from a small group of 6 to larger groups of 30-50. There is a great selection, from intimate meeting spaces to state-of-the-art conference venues. Complimented by an extensive selection of professional support services ranging from AV specialists and lighting experts to event managers, coaches, or simply a bunch of flowers.
The Timaru District is truly the ideal place to welcome your delegates, clients or colleagues for a successful and memorable event, your next incentive program, executive retreat, product launch or conference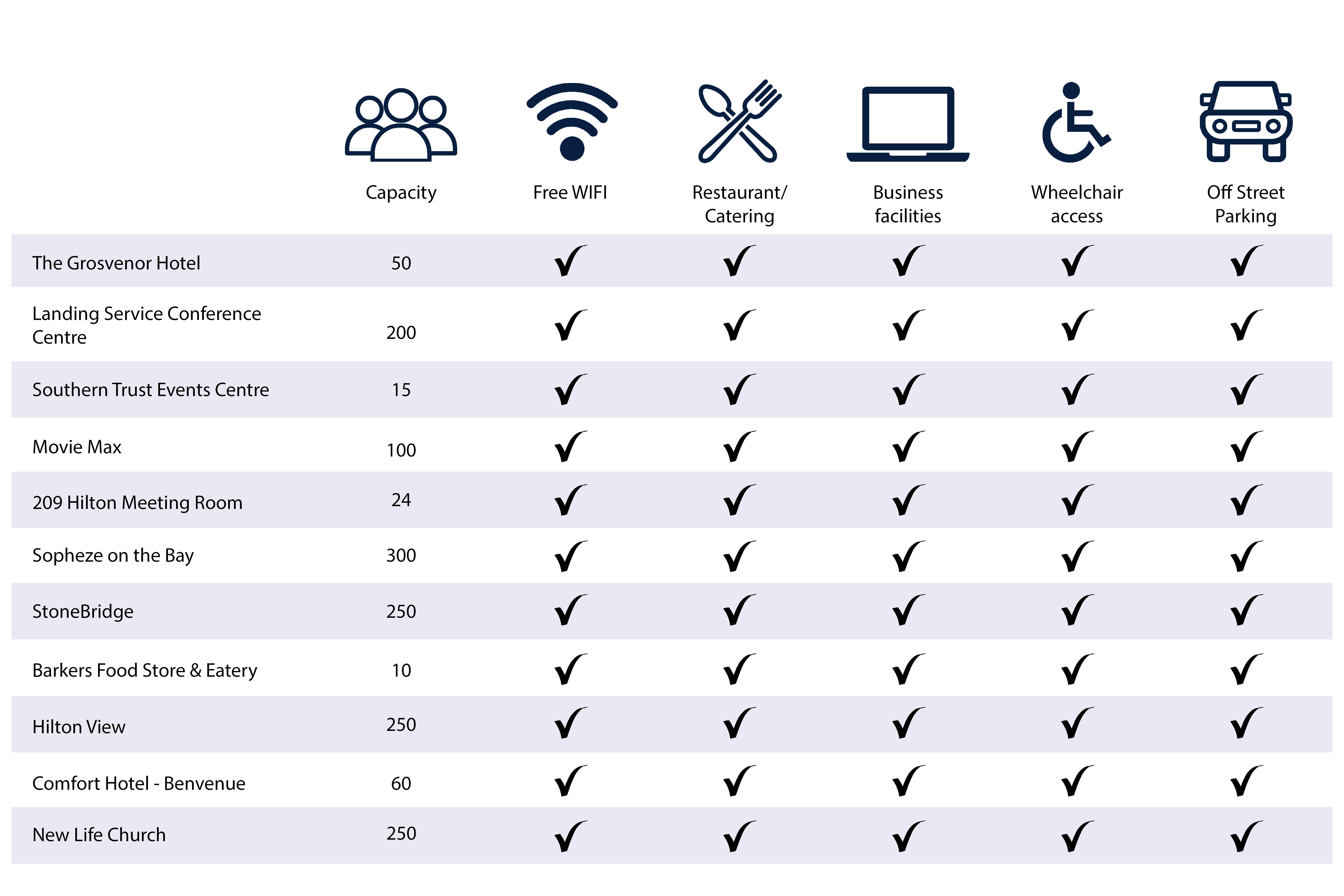 Accommodation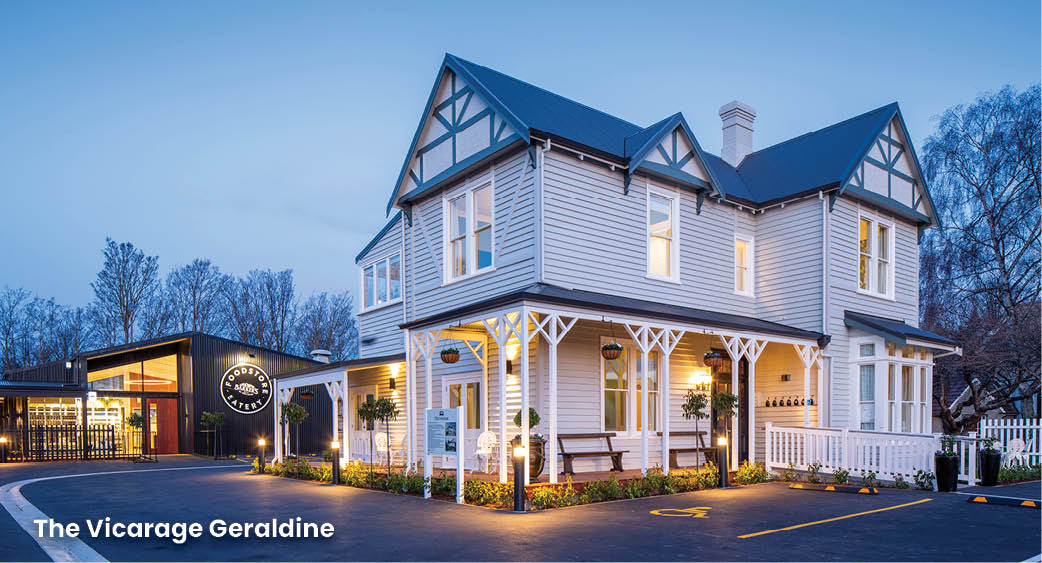 There's a wide range of accommodation options for delegates in the Timaru District, and it's easy to find that special place to stay. From intimate boutique-style rooms in breath-taking surroundings to larger motels and hotels with sea views. They range from budget to four-star, with friendly hosts well-informed about the region.
We guarantee a warm welcome, a comfy bed and a safe experience that you won't forget!
See the full range of accommodation options for the Timaru District here
Venture Timaru Support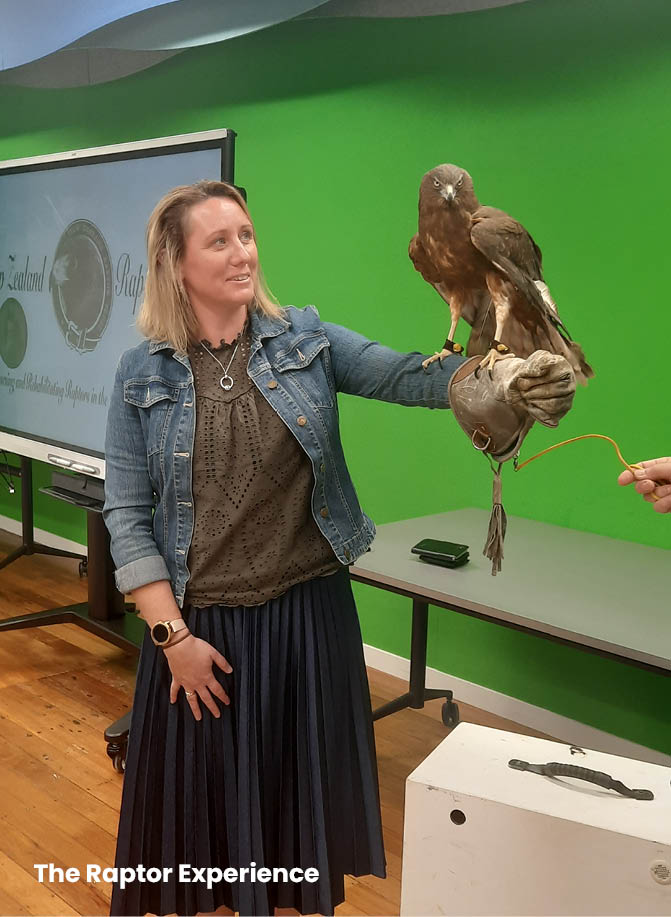 We work together with our business event partners to help and offer comprehensive advice. This covers meeting and social function venues, accommodation, transport, team-building activities, support services and all other business event details. The information and assistance we provide is focused on meeting your requirements and is free.
Familiarisation Tours
If the Timaru District is a potential destination for your next business event, we are happy to offer a familiarisation tour of potential suppliers. Please contact sharnae@venturetimaru.nz to coordinate dates and chosen providers.
Bid Document
We have a library of photographs of the Timaru District to support any bids for national small business events or incentives. Please contact sharnae@venturetimaru.nz to access these.
Pre and Post Opportunities
Whether your event or incentive is in or near the Timaru District, we can offer suggested itineraries for delegates. Please contact sharnae@venturetimaru.nz for examples of these or to discuss tailoring something for your business needs.
---
Get in Touch
We would be delighted to connect and meet with you in person to share information on the Timaru District and to aid you with your decision-making.
Sharnae Naysmith
Marketing and Engagement Manager
Email: sharnae@venturetimaru.nz
Phone: 03 687 2682
Mobile: 027 621 9878