Fly South
Get your South Island fix! Fly direct from Wellington to Timaru and you've got the Legendary Mackenzie right next door.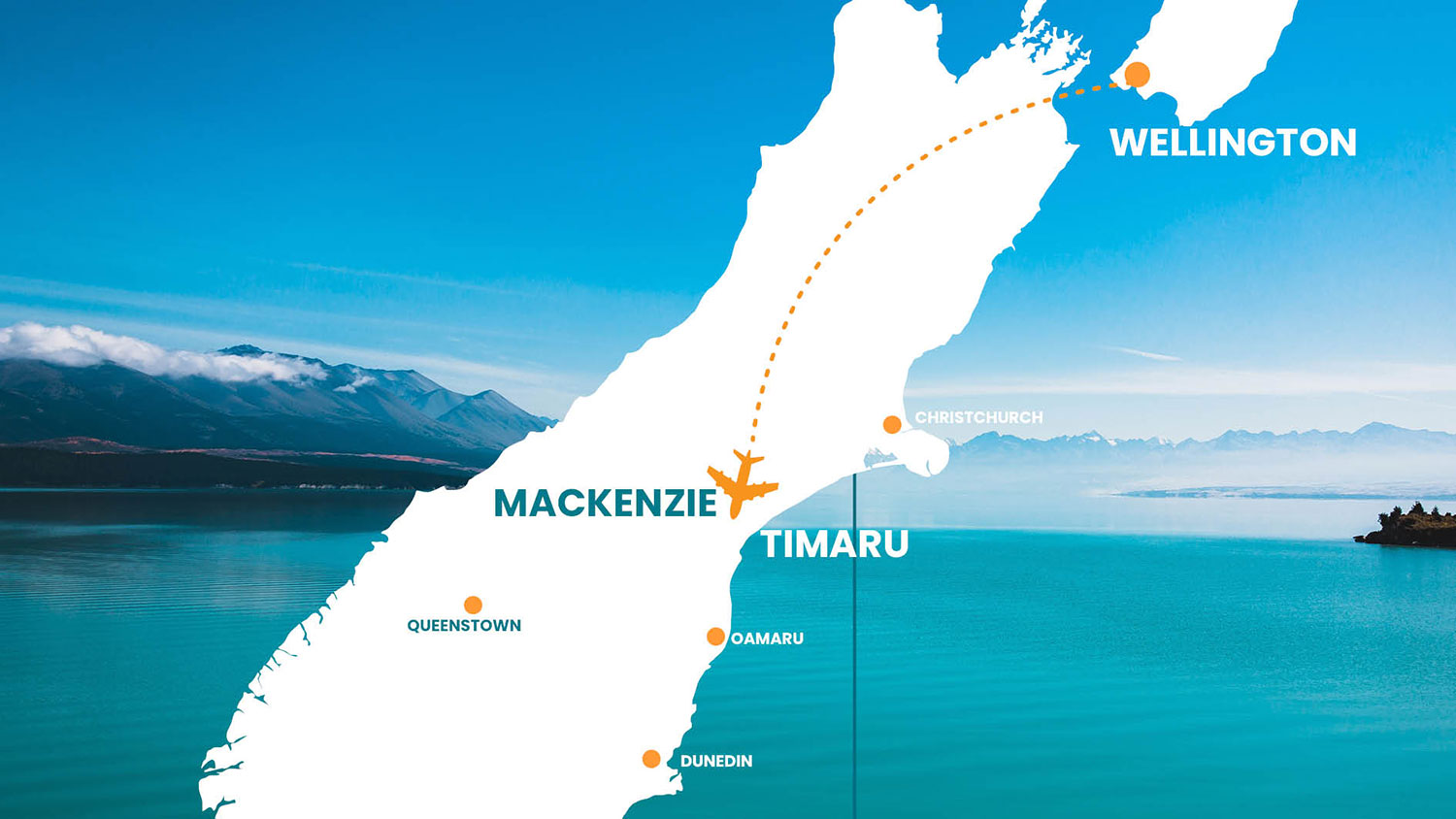 Start exploring some of the South Island's most iconic (and less crowded) scenery and experiences, all within an easy drive from the airport.
Holiday in a little seaside city with its coastal tracks and little penguins, or the foodie village of Geraldine with its artisan products like Barker's, local gin, cheese and craft beer.
NZ's highest mountain, longest glaciers, vivid turquoise lakes, golden grasslands and dazzling starry skies.
Air New Zealand operate daily direct flights from Wellington to Timaru's Richard Pearse Airport.