3 best picnic spots in Timaru City
Centennial Park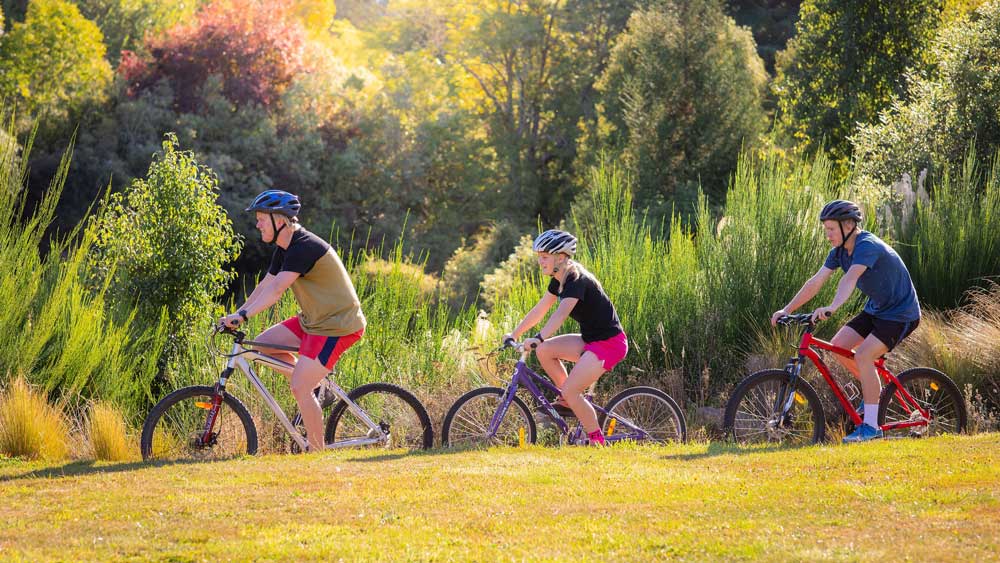 Centennial Park is Timaru's main city reserve – and a great place to picnic.
Set in a small valley and native bush, the reserve has a small lake and carpark, with a stream running through its centre. It was quarried for rocks for harbour works in both the 19th and 20th centuries.
Grab a hamper of goodies and head to the lake area. There are designated picnic areas, a play area for the kids, free bbqs and toilets. Within the park there are plenty of walks to choose from and a mountain bike track.
To get there
The park has three points of entry, Quarry Road off Otipua Road, Quarry Road off Claremont Road and the stone gate on Otipua Road at the intersection with Church Street. Quarry Road runs through the middle of the park with several parking sites.
Caroline Bay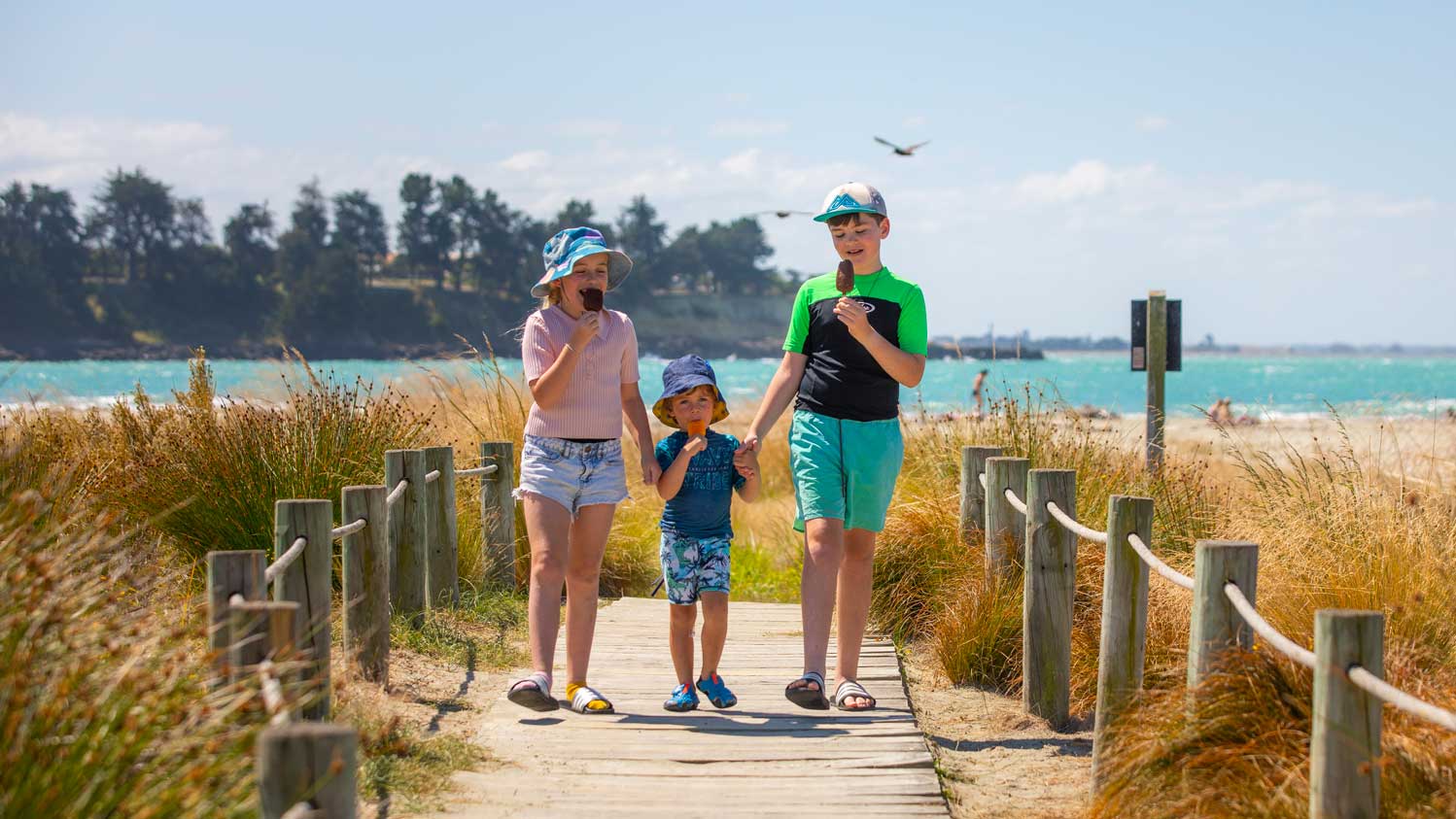 Caroline Bay is a much-loved picnic spot for both locals and visitors alike.
A park covering 34 hectares, Caroline Bay is an ideal spot any time of the day. With beach boardwalks, public artworks, free bbqs and playgrounds, it's a great place to park up, roll out the picnic blanket and spend the entire day.
To get there
Park in town and access Caroline Bay by walking The Piazza, which straddles the railway line (there's also good disabled access to the bay from The Piazza).
Timaru Botanic Gardens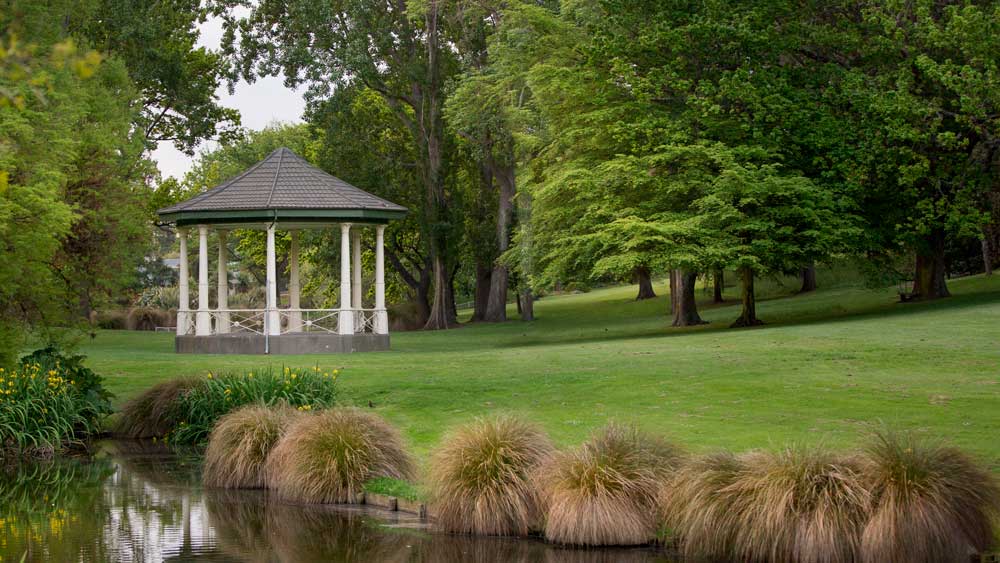 The Timaru Botanic Gardens is another excellent picnic spot for daytime picnics or an early tea (it closes on dusk throughout the year).
Within the garden, there are ornamental ponds, an aviary, a band rotunda, rose and plant gardens, as well as a children's playground.
To get there
The main entrance is in Queen Street near the corner of King Street. To enter, come through the ornate Gloucester Gates (opened by the Duke of Gloucester in 1935).