Autumn temperatures
Average daily temperate: 16.6°C / 62°F
Autumn in the Timaru District is beautiful. The light changes, the air cools down and it's the ideal time for some big adventures. Locals love getting out in nature exploring the wide range of walking and cycling tracks or walking their dogs on the beach. They also enjoy sampling delicious food at our great restaurants, bars and cafes and just generally enjoying the relaxed and laid back pace.
The autumn season runs from around mid-March through to the end of May and the average daily high is 16 degrees Celsius.
Explore the outdoors
The Timaru District has over 30 walking and cycling tracks dotted throughout the region. Whether you are looking for a good hike like Little Mount Peel, or a short gentle stroll, there are plenty of options for you and the family.
A local favorite in the winter, is taking a stroll along Caroline Bay with their canine family members. From 1 April through to 30 September each year, dogs are permitted on Caroline Bay, so it's the perfect time to bring your four legged children on holiday with you. Note: Caroline Bay has a resident Little Blue Penguin colony, although the birds are not visible during the winter months. Please respect all signs stating dog-friendly areas.
The Timaru District also offers excellent golfing. There are seven full, immaculately groomed 18-hole courses across the region as well as a number of mini golf courses, meaning there is fun to be had for the whole family.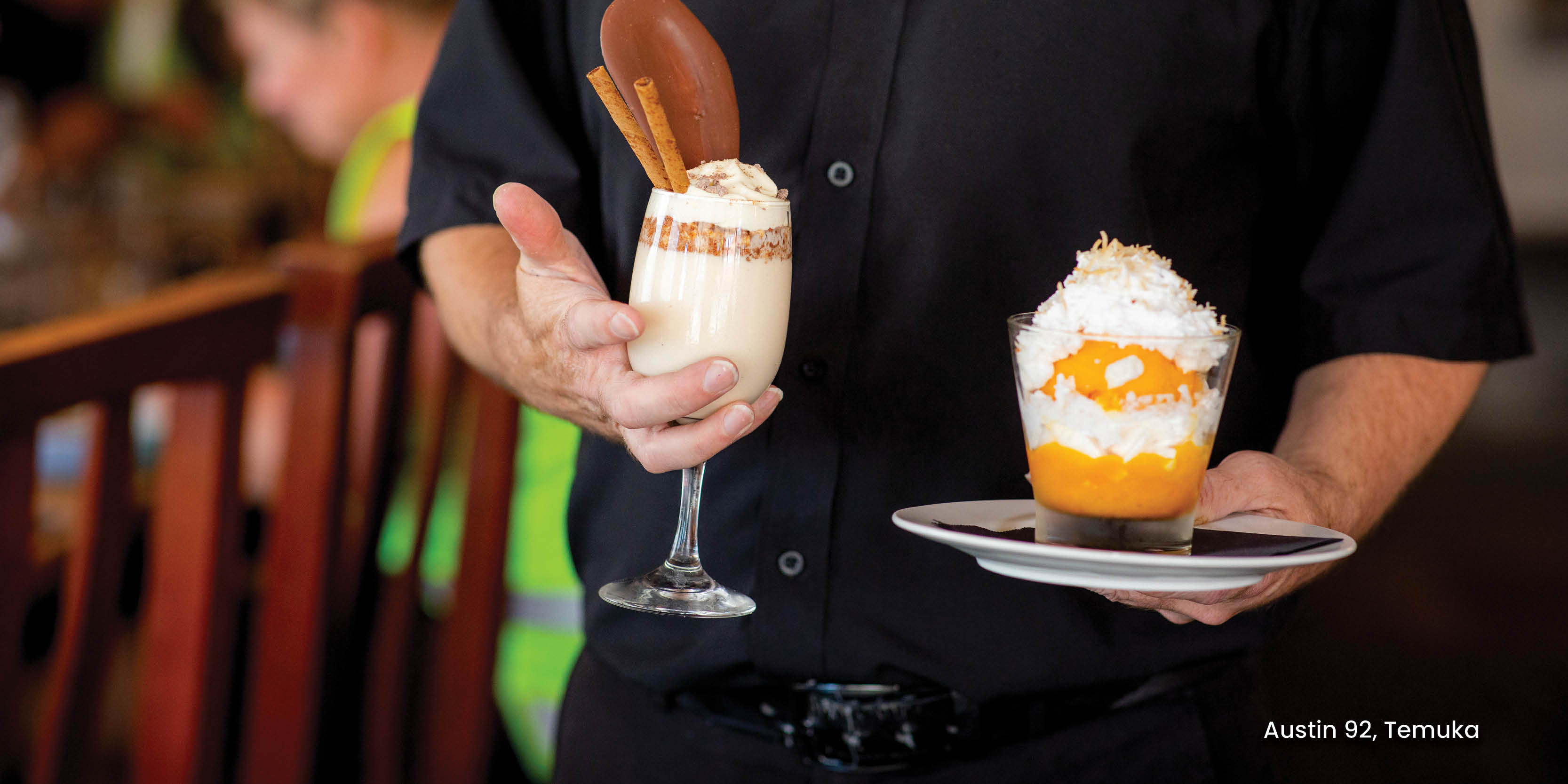 Indulge in Timaru's best dining establishments
Restaurants and bars across the Timaru District are fast becoming renowned for their delicious food and excellent vibes.
Within Timaru city you will find top dining establishments such as Saikou, Street Food Kitchen, The Oxford, Cactus Fire and more. There's no better way to finish off the evening than with a cocktail from Hector Black's, Speights Ale House or Bullock Bar.
Geraldine is the home of artisan products. With the renowned Barker's Foodstore & Eatery where you can sample their famous chutneys, jams and sauces, Geraldine Cheese Company and Humdinger Gin are must visits while in the area. If you want something a bit more filling, Verde, The Running Duck and House of Hop are the perfect spots to satisfy your needs.
Temuka has long been known for it's good food. With restaurants such as The Jolly Potter, Austin 92 and the Crown Hotel offering evening dining options and 100% Homemade, Monarch and Sweet Creations cafes providing the perfect place to stop for lunch.
If you're after some seriously good "pub grub" head to Nellie's Restaurant at the Pleasant Point Hotel. Comfort food in generous sizes will ensure you leave satisfied.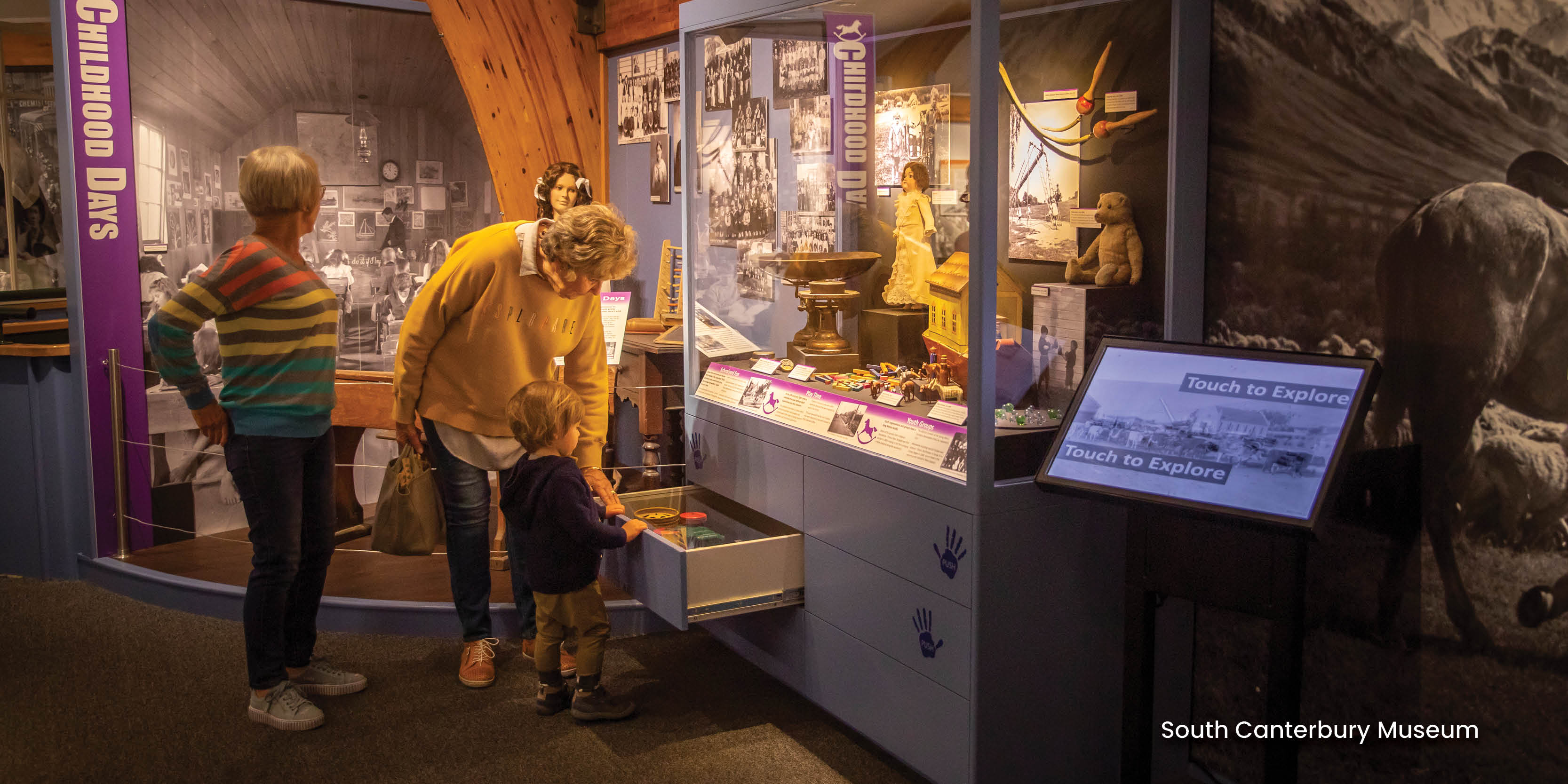 Take a step back in time at one of our museums
Autumn is the perfect time to explore on of Timaru's many museums.
Discover the history of the areas at South Canterbury (located in Timaru city), Geraldine, and Temuka Museums, check out some awesome vintage machinery including cars, tractors, heavy machinery and more at the various machinery museums across the district, or be in awe of New Zealand's original art galleries at the Te Ana Māori Rock Art Centre.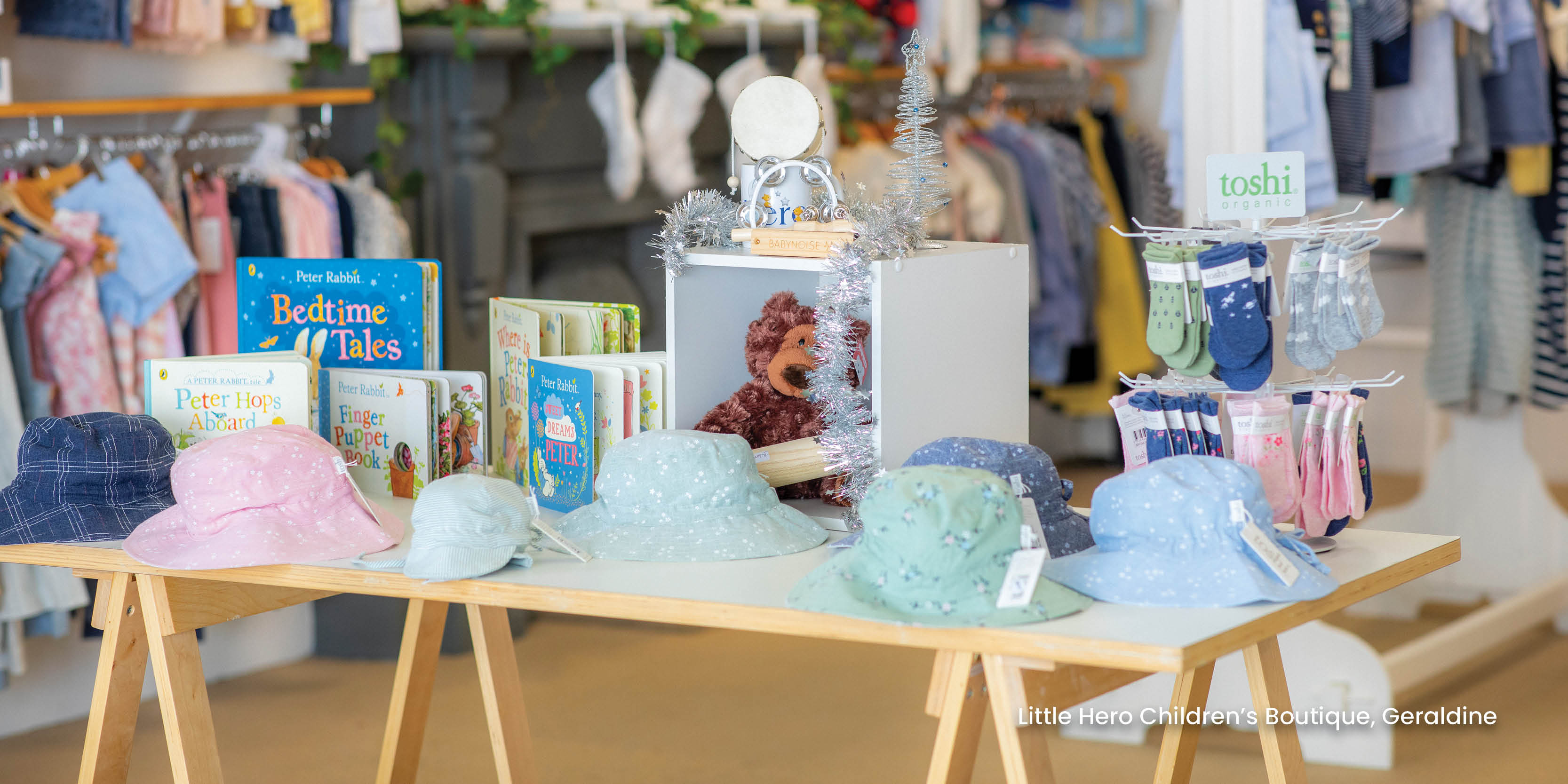 Hit the shops for some retail therapy
Find something unique and special while shopping in the Timaru District. From bigger chain stores such as Farmers, Kathmandu and Macpac through to locally owned, independent stores such as Millie Rose Boutique, Hello Cyril, His and Hers Fashion, Kidstuff, The Farm House and more!
If you're into vintage shopping, Temuka is home to fantastic stores like Green Hayes Emporium and Elegantly Waisted.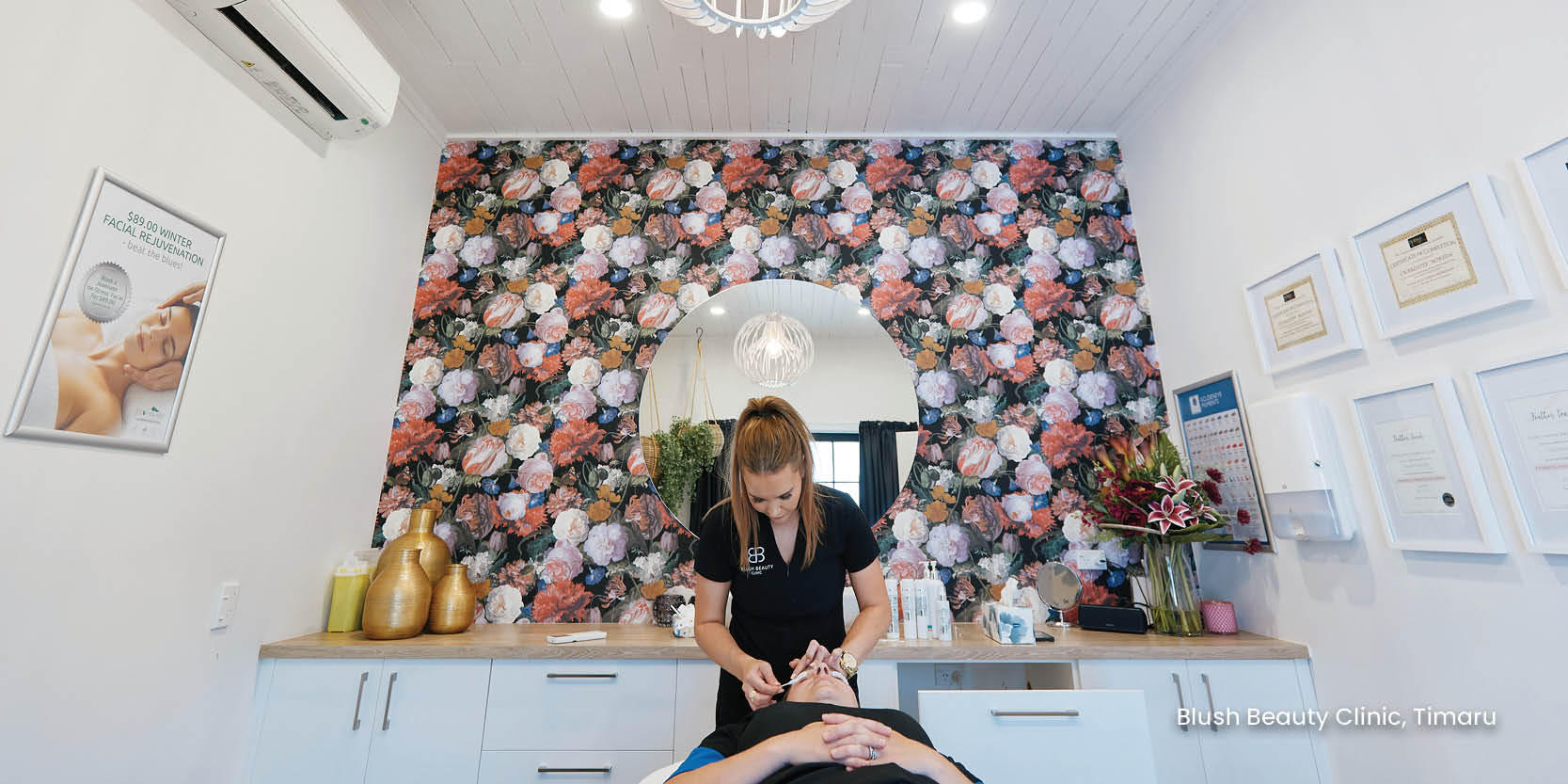 Treat yourself to a spa treatment
Timaru's beauty clinics are the perfect place to relax and unwind. There are top quality clinics across the region including Blush Beauty Clinic, Pampered to Perfection, Ilu Day Spa and Skin Deep - you're spoilt for choice.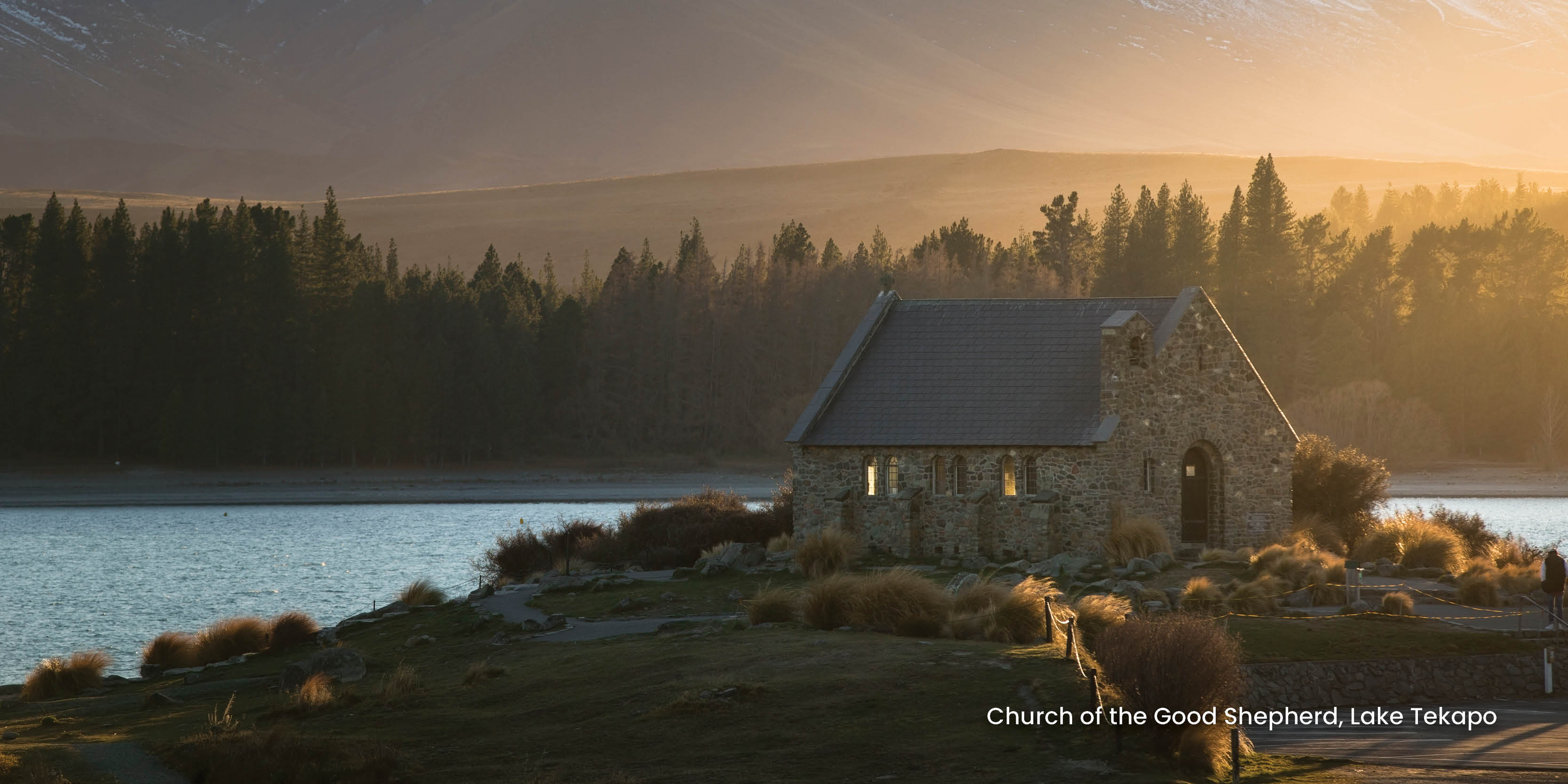 Explore the wider region on a road trip
The Central South Island is stunning in the autumn months. Geographically we are within a 2 hour drive of Christchurch, Dunedin, Oamaru and the famous Mackenzie District, meaning it's easy to base yourself in Timaru and explore the wider region by day.
The ROAM Loop is one of the best roadtrips you can take! The ROAM Loop take in the best of the South Island, starting and finishing at the Timaru seaside. Travelling up through the Mackenzie District through Lake Tekapo, Aoraki Mount Cook and Twizel before heading through the Waitaki Lakes District. This is a favourite road trip for locals.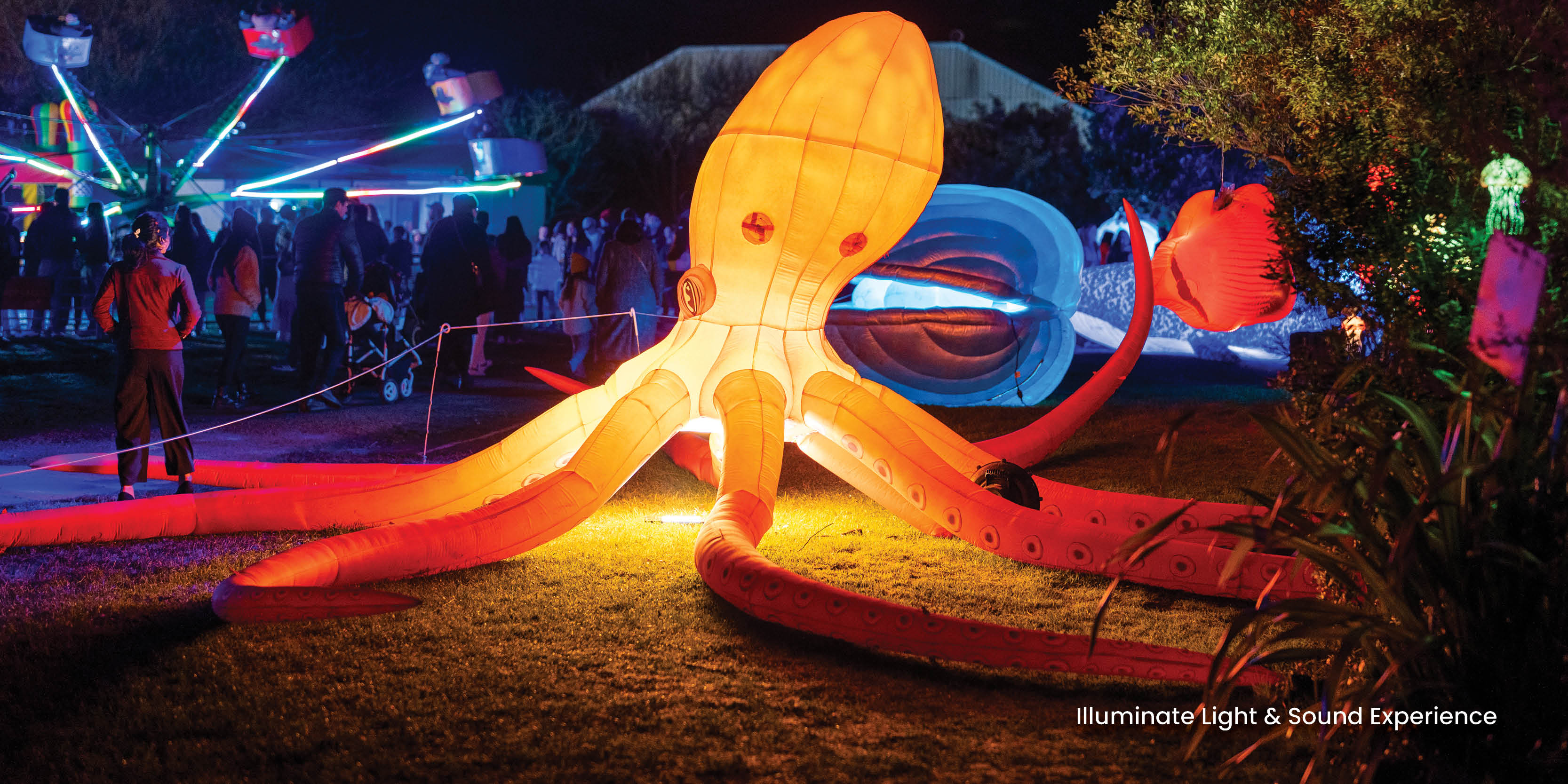 Autumn Events
We have some awesome events happening over the autumn months.
The Caroline Bay Rock and Hop is a four-day festival of nostalgia with a '50s-'60s theme, featuring over 1000 cars, caravans and motorbikes from all eras. Keep an eye out, as these cars come from all over NZ and many you may not have seen before.
Illuminate brings an out-of-this-world walk-through light and sound experience, bringing the Timaru Botanic Gardens to a whole new level! Guaranteed to amaze and astonish.
See the full events calendar here