Dashing Rocks Coastal Walk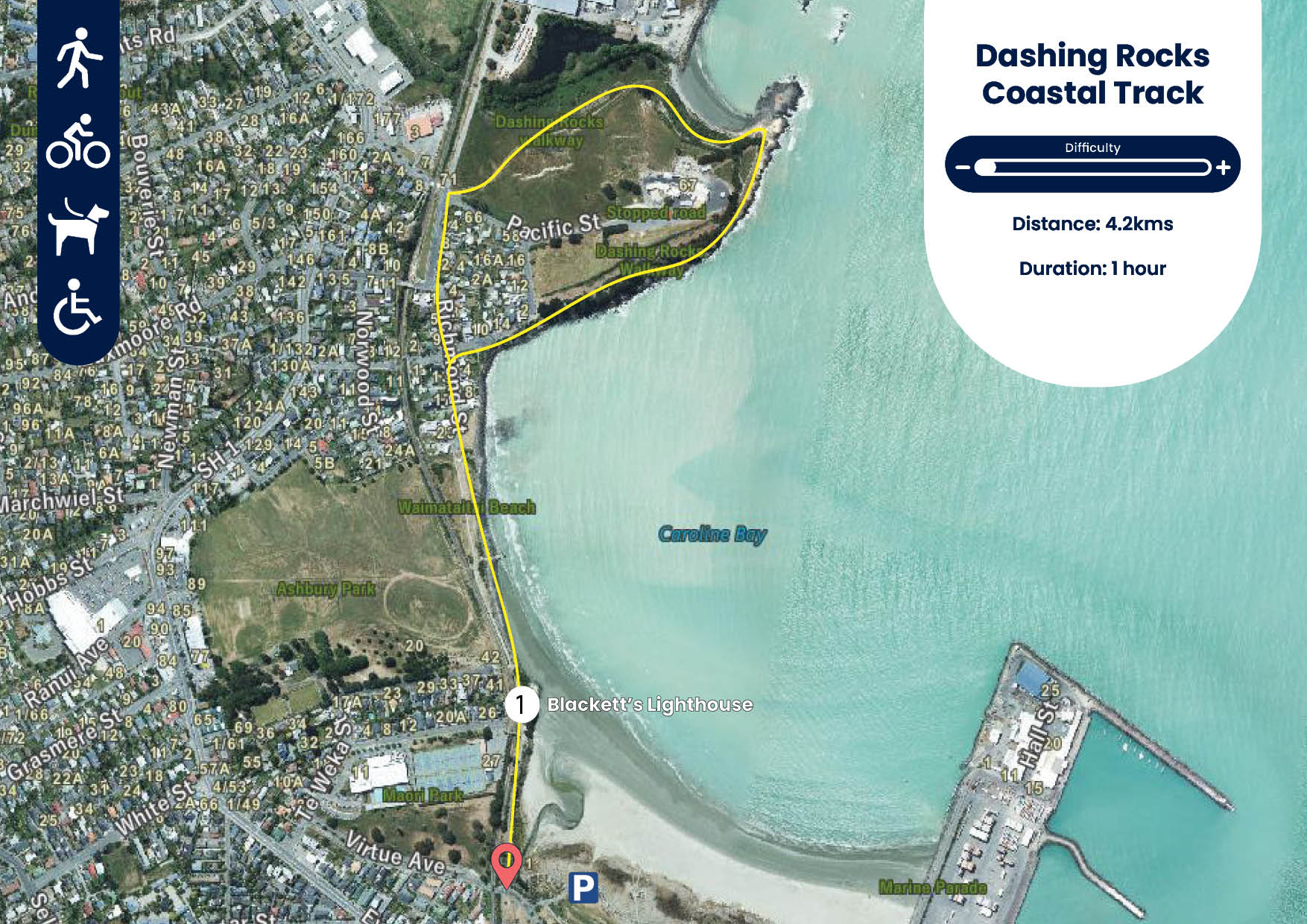 Track Description
Experience the beauty of Timaru's coastline, enjoying panoramic views over Caroline Bay, wandering over ancient lava flows and examining the rocky cliffs that proved treacherous to early shipping.
Set off on this loop walk from beautiful Caroline Bay, wander the Benvenue Cliffs past the historic Blackett's Lighthouse, and the site of ancient shipwrecks.
You'll turn right up Climie Terrace and along more cliffs where waves crash noisily on to 2 million year old lava from Mount Horrible.
You'll cross a style into a paddock at the back of Smithfield Beach just before the freezing works. Through the paddock walk up Westcott Street, and back down Richmond Street to rejoin the coastal stretch back toward Blackett's Lighthouse.
Just before the lighthouse cross the footbridge over to Benvenue Ave, wander past Caroline Bay Aquatic Centre, then back down Virtue Ave to your starting point at Caroline Bay.
Getting there
Located in the heart of the city, this walk is easy to find. Make your way to Caroline Bay and follow the signs.