Te Ana Māori Rock Art
Step back in time and experience the original art galleries of New Zealand!
A must do when visiting the Timaru District, Te Ana Māori Rock Art provide the only guided tour to see real rock art in New Zealand! The Timaru District has the highest number of rock art sites in the country with over 400 known sites spread across the district.
Te Ana provide a guided tour to a protected rock art site where you will learn the history of those specific drawings and movement of ancient Māori through the region. Pair a visit to the site with a walk through their state of the art, interactive centre in the Timaru CBD where you will learn more the history of the region for early Māori settlers as well as the rock art and the work that Ngai Tahu does in the protection and preservation of these sites.
Head to their website to find out more information on tours and to book and experience.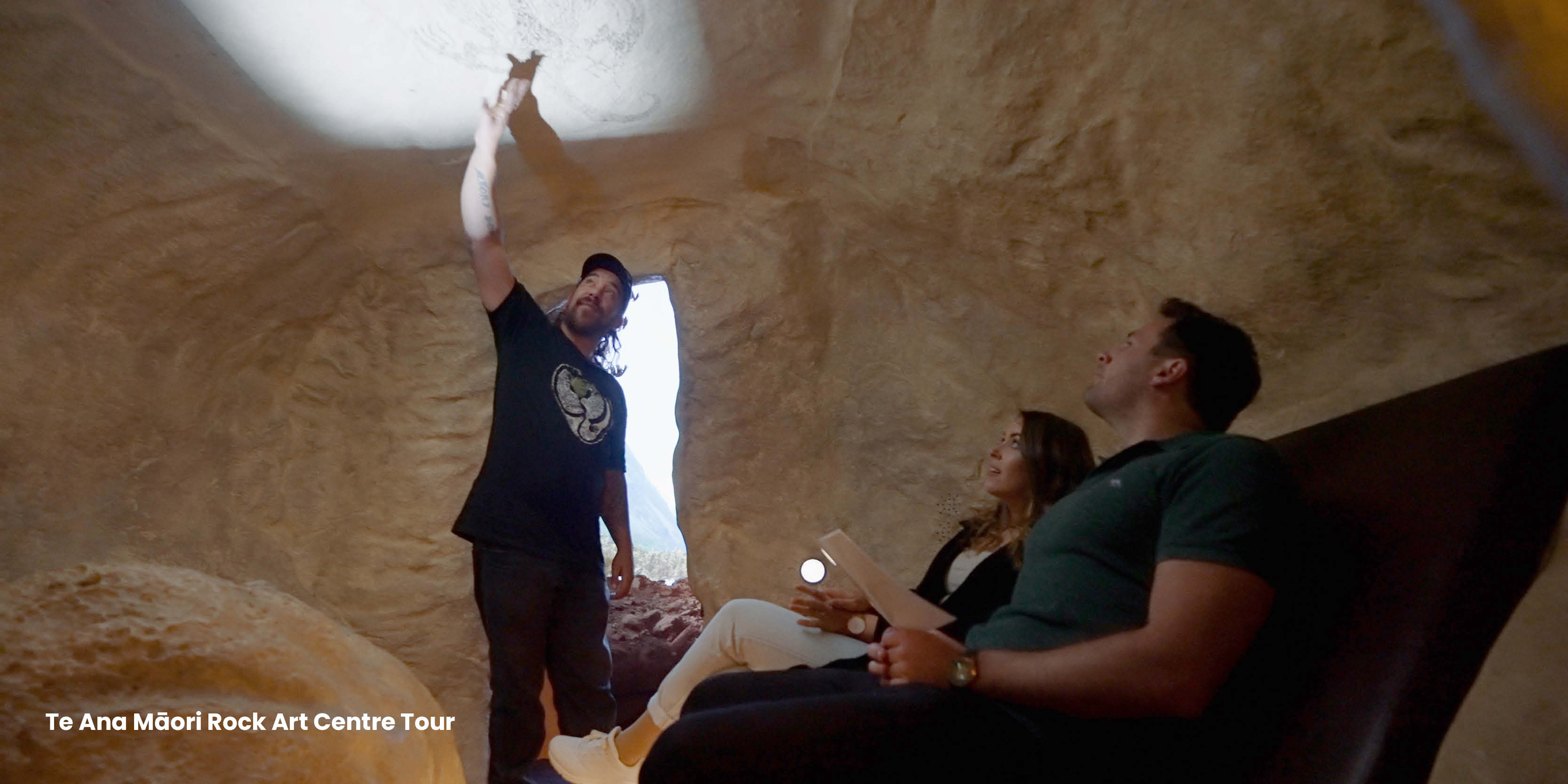 If you're considering taking a guided tour of our region's amazing ancient Māori Rock Art, check out the outstanding reviews on Tripadvisor:
" I've been here many times and this really is a must see for all visitors to Timaru. We have a wonderful heritage of history and culture and the Te Ana Rock Art centre does an amazing job of bringing this alive! The displays are interactive, the staff are full of stories, and the whole experience is worth repeating. This little gem is worth spending plenty of time in."
"what a hidden treasure"
"for lovers of culture, art and history this place is more than a place to go, it is a must visit."