If you're looking for somewhere for a relaxed, laid back romantic couple's getaway, then the Timaru District is the place for you.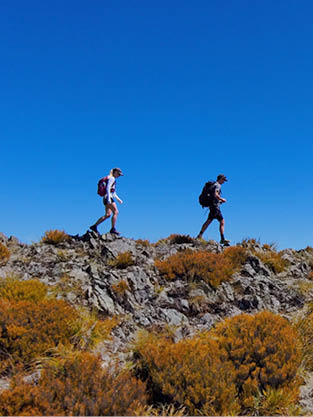 Day 1
Morning
Take a hike in the beautiful Peel Forest Scenic Reserve
Peel Forest is one of the last remaining low lying native podocarp forests in Canterbury and is a stunning place to explore. Walks start from just 30 minutes up to the Big Tree, or if you are feeling game, hike to the top of Huatakerekere/Little Mount Peel to see the sunrise
Lunch
Reward yourself with lunch and a beer at the Greenman at Peel Forest
After your adventures amoung the forest, head to local favourite, The Greenman at Peel Forest for some lunch and a beer. You may even be lucky enough to drop in on one of their live entertainment days.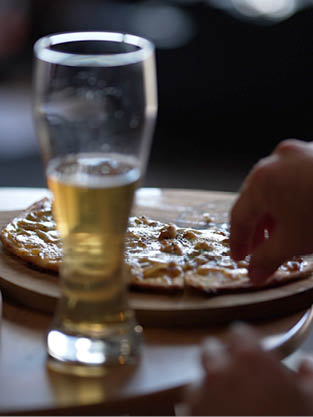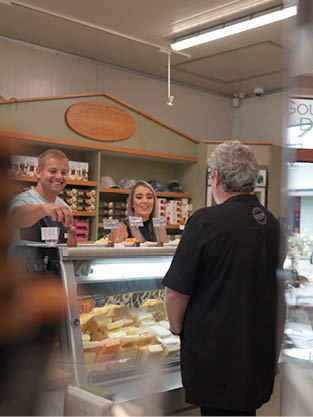 Afternoon
Head to Geraldine and sample their local artisan food products
Geraldine is the home of delicious artisan delights. Head to Humdinger Gin, The Geraldine Cheese Company and Barker's Foodstore and Eatery and sample away!
Evening
Catch a film at the historic Geraldine Cinema
One of a few left of it's type and age in the country, the Geraldine Cinema features sofas and arm chairs instead of traditional theatre style seats so you can sit back and relax and a enjoy the latest blockbuster or independant film.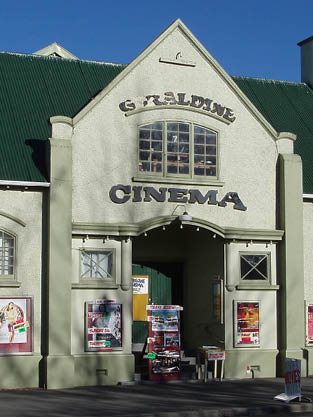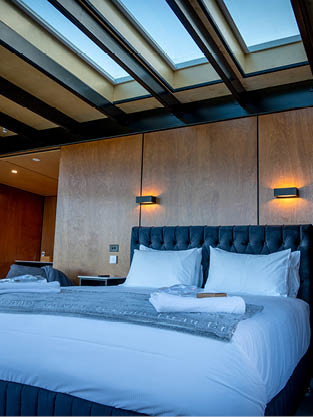 Spend the night under the stars at Ngā Whare Mānatu
The perfect place to spend the night, Ngā Whare Mānatu features four, private individuals whares (houses) amoung native planting on the hills behind Geraldine. Sit back and relax in your private hot tub, before heading inside to watch the stars through the ceiling skylights.
Day 2
Morning
Head to Timaru and take a morning stroll through Caroline Bay
After waking to stunning birdsong and sunrise views at Ngā Whare Mānatu, take the 40 minute drive through to seaside Timaru city. Grab a take away coffee and head down to Caroline Bay. Wander through the stunning Trevor Griffith's Rose Garden, or walk the boardwalk to the beach.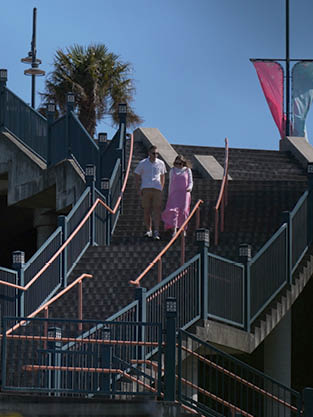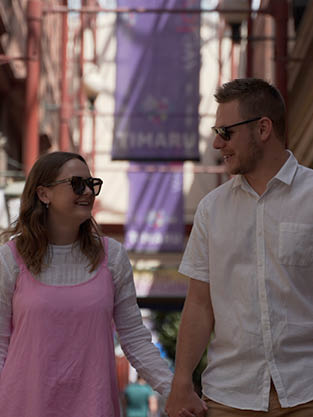 Find something special down Timaru's main street
Just minutes from Caroline Bay is Timaru's Edwardian style main street. There you'll find a fantastic collection of independent, locally owned stores and galleries such as Timaru Booksellers, The Ringmakers, Black & Co and Gallery 329. You'll also find national chain favourites such as Kathmandu, MacPac and Farmers.
Indulge in a post lunch cupcake treat from Millie Rose Boutique
After grabbing lunch at one of the main street eateries, treat yourself to a delicious designer cupcake from Millie Rose Boutique and check out the beautiful clothing, giftware and more that she has in store.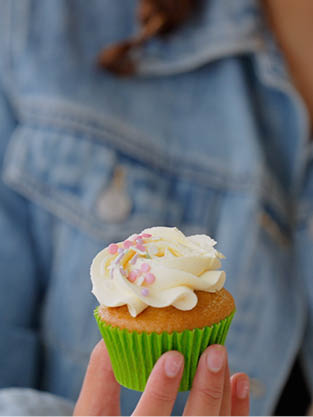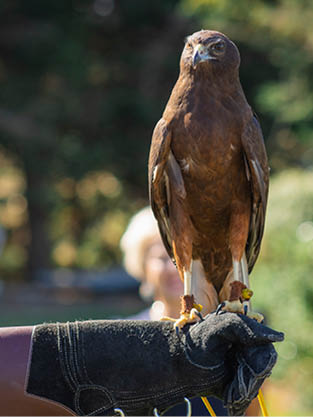 Meet some of New Zealand's raptors at The Raptor Experience
Get up close in this hands-on experience with some of New Zealand's majestic raptor birds - Harrier Hawks and Little Owls. Learn about these meat-eating birds before having the opportunity to handle them.
Evening
Head to The Oxford for a romantic dinner
The Oxford produces food that makes you want to wipe the plate clean with a chunk of crusty bread. A bistro style menu with European influence and rustic bold flavours that marry together perfectly.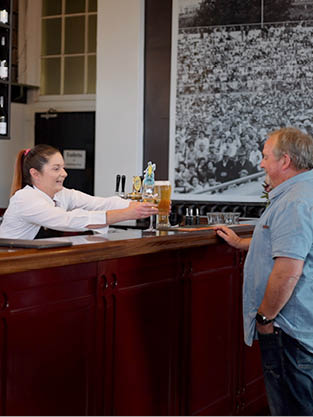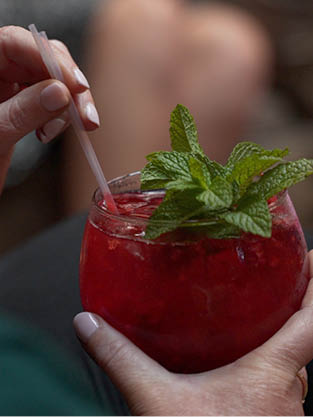 End the night with a funky cocktail from Hector Black's or Street Food Kitchen
After dinner, wander across the road to either Hector Black's or Street Food Kitchen for a delicious post dinner drink.
Enjoy a comfy night's sleep and wake up to stunning ocean views
Book a night at one of the CBD motels or hotels and wake up to beautiful sunrises out over Caroline Bay.