Pekapeka Gully and Ribbonwood Tracks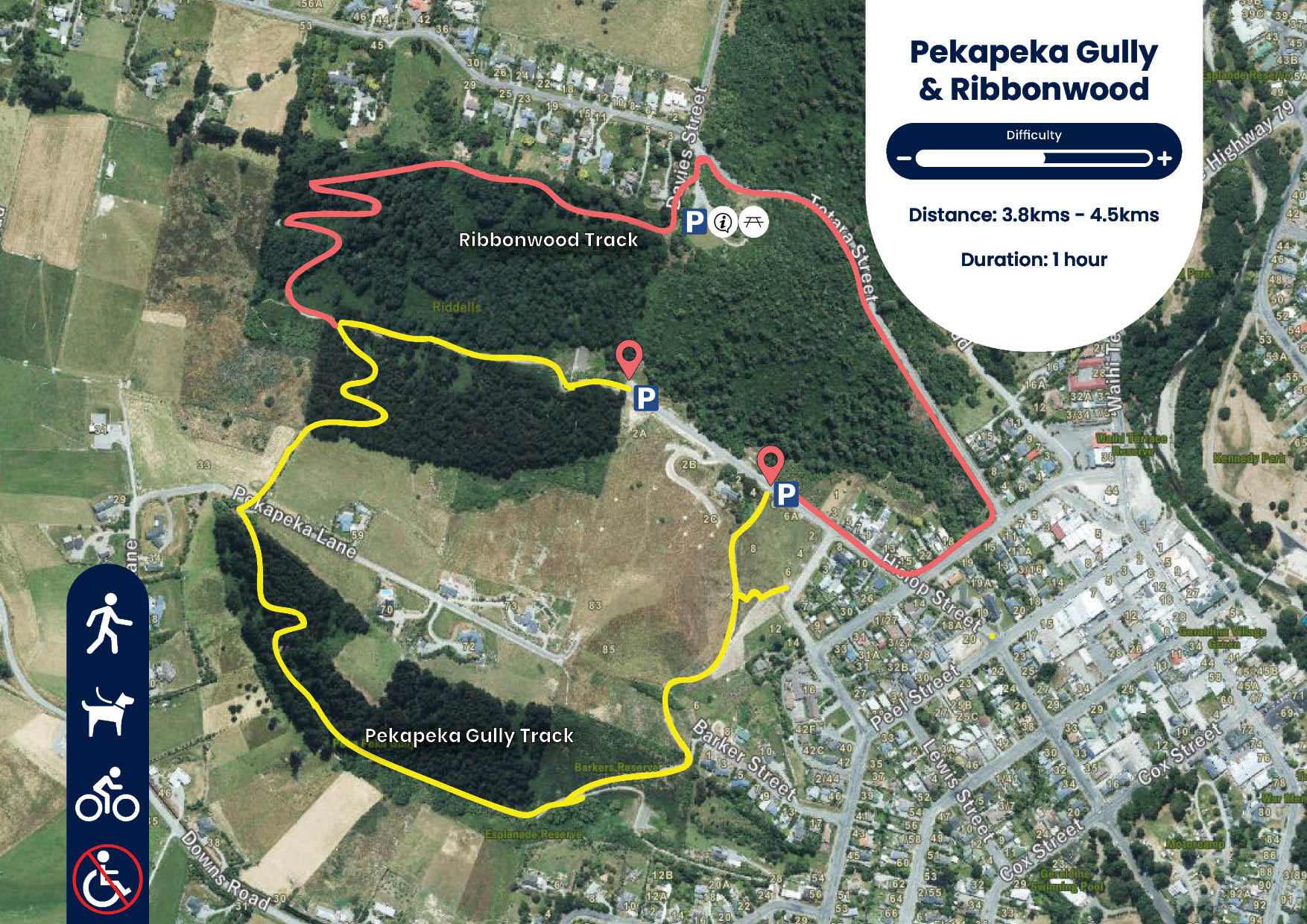 Track Description
Pekapeka Gully
The track is named after the rare native Long Tailed Bat (Pekapeka) which inhabits the area. The tiny bats (which are the size of your thumb), can occassionally be spotted in the evenings. Start at the end of Hislop Street and follow the track up and over the ridge. This is a steep grade going up and down but rewarded by a good view at the top. It is suitable for fit mountain bikers and walkers.
Ribbonwood Track
It is a steep climb to the top of the track. Along the way, you can enjoy paddocks to the lefts and bush and mountains to the right. The climb provides a rewarding view over the plains below. Carry onto Ribbonwood Road and then turn left onto Pye Road and Davies Street until to reach the beginning.
Getting There
Nestled up above the Geraldine township, the Riddells Reserve can be accessed from mulitple points.