Native bats
We're home to a population of tiny little native long tailed bats.
They used to be reasonably common in New Zealand, but are unfortunately now critically endangered.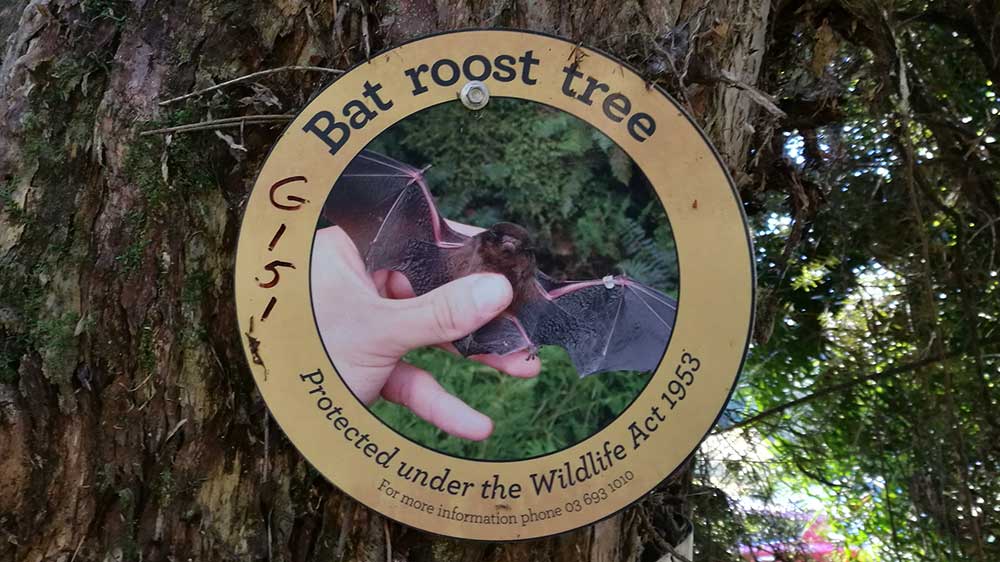 Where you can find them
One of the best places to see them is in Talbot Forest in Geraldine.
If you head there on dusk you might be lucky enough to see them flittering around like butterflies.
There are cool walking tracks in the forest to try out and it's right in the Geraldine township, in walking distance to the shops and eateries.
Otherwise keep an eye out for bat roost trees in places like the Pleasant Point Domain. You'll see a metal band around the tree to stop predators, and a little 'bat roost tree' sign.
Learn more
The team at WuHoo Timaru have put together a fantastic resource, including a cool colouring page, to help educate us on these little locals and how we can help them survive.
You can also learn more on the Department of Conservation website.