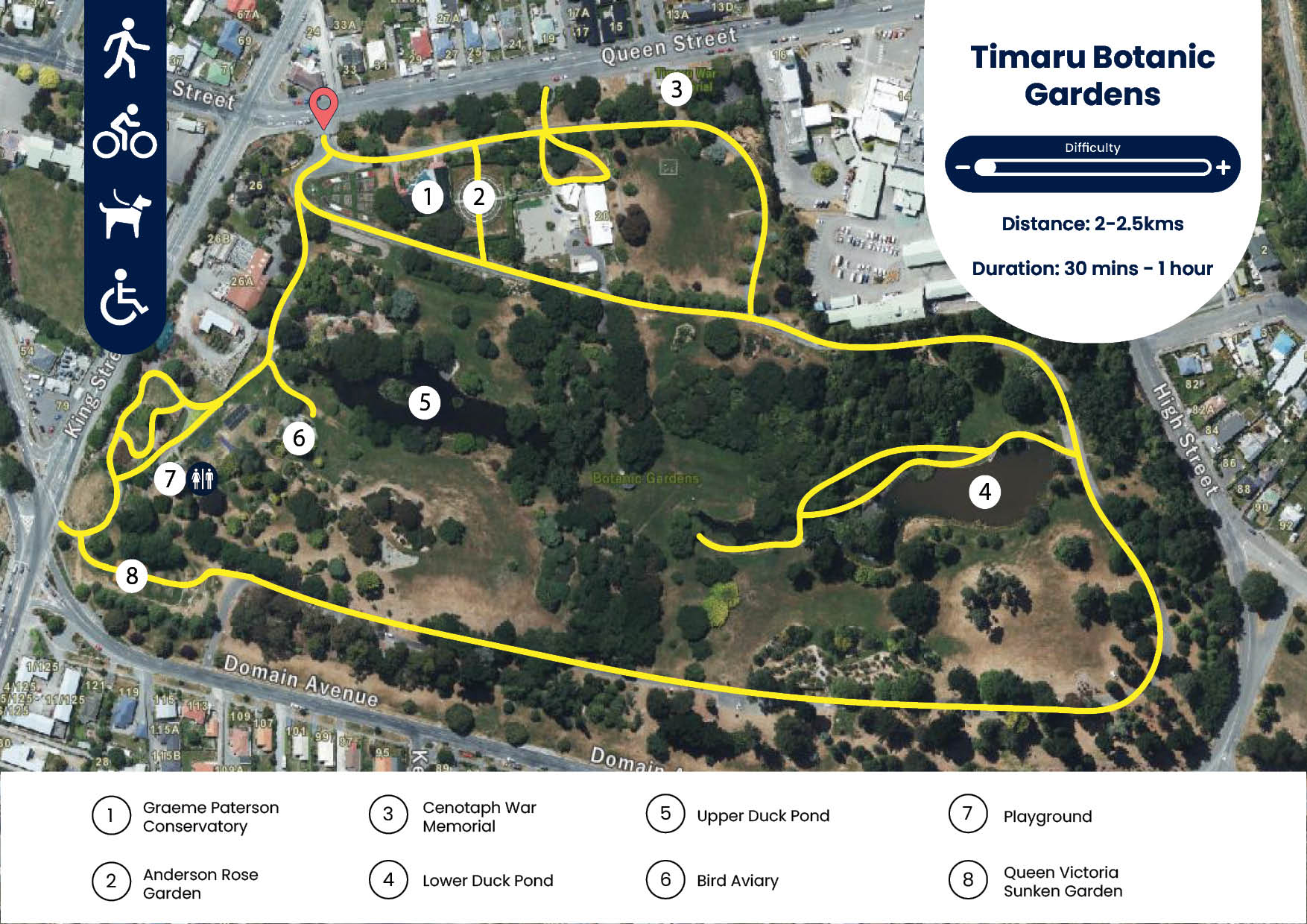 Track Description
A wonderful wander around and through the amazing botanic gardens. There are lots of tracks, you can follow the map or just plot your own course.
Start at the Queen Street entrance and follow the road to the left past the entrance to the (1) Graeme Paterson Conservatory and Fernery. Just past this is the (2) Anderson Rose Garden, named after Walter Anderson, a former Curator of Reserves.
On the bend of the road, on the left, there is the (3) Cenotaph War Memorial which is flanked by the SC War Memorial Wall which lists all the fallen from the wars.
The road passes the hospital and takes you to the lower duck pond. From here the road rises slightly, bordered by cistus and azaleas. A species rose garden is on the top flat.
Follow the road through the woodland area until you come to the (8) Queen Victoria Sunken Garden. Turn right here and walk down the hill on the grass where you will pass toilets, the (6) aviary and (7) playground. Enjoy the azalea and rhododendron borders before the climb up the hill to the Robert Burns Statue. Either finish here, or take the road to the right among the flower beds to the Timaru Botanic Garden Interpretation Centre. Take the path opposite and pass the Park Bowling Green, turn left and return to your starting point.
Getting There
The park's entrance is located on Queen Street, however, there are multiple entrance points by foot around the park.