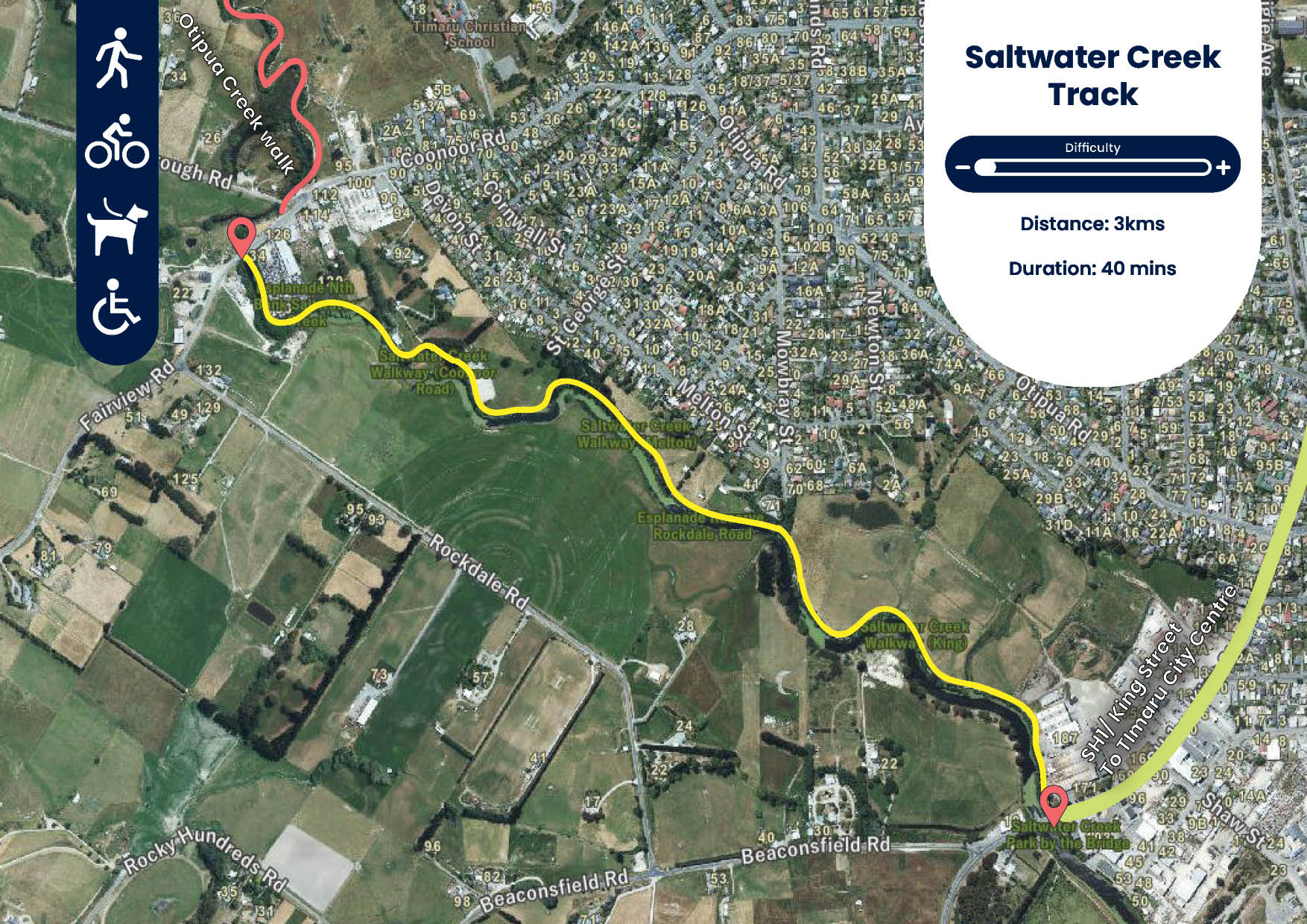 Track Description
This walk will take you around an hour give or take. This a well formed, gravel track mostly on the flat.
Start on King Street beside the bridge and follow the track along the north side of the river.
If you wish to keep going, you can cross Connoor Rd and walk the Otipua Creek walkway, which takes another half hour and ends at Centennial Park
Getting There
The entrance is on King Street/SH1 heading south out of Timaru city.