The South Zealandia Nerd & Fantasy EXPO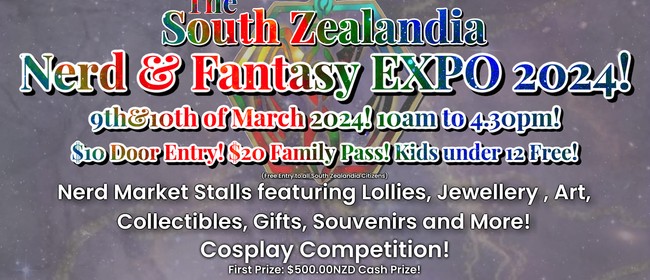 Southern Trust Events Centre, Timaru, South Canterbury
This will be the first of its kind in Timaru's own Nerd and Fantasy EXPO!
 
2 Full Days of all things Nerd, Fantasy and Cosplay (Fandom Dress up)!
 
Featuring a Full Scale Nerd Market (58 Stalls available, please contact South Zealandia directly if you would like to be a stall holder!), Artist Displays, Cosplay Competition ($500 Cash Prize for Best Cosplay!), Tabletop Wargaming, Trading Card Gaming Tables (Yu-gi-oh, Magic: The Gathering, Pokemon, etc!), Tabletop Roleplaying Game Tables (D&D, etc)!
 
Activities, Competitions and Spot Prizes TBA!
This information is provided by
Eventfinda