Second hand and antique shops
We have heaps of fabulous vintage stores in Timaru District, full of great finds and bargains. From antique stores to charity shops and everything in between.
Whether you're hunting for mid-century furniture, rare Crown Lynn pieces to add to your collection, or you just want to furnish your space in a sustainable way - we've got you covered.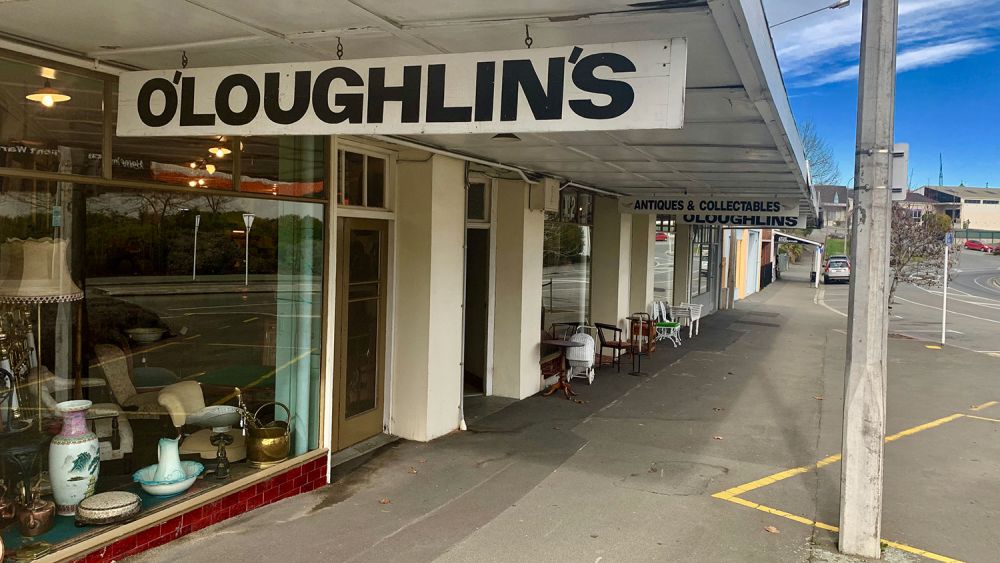 Some of our favourite Timaru City shops:
O'Loughlins Antiques and Collectables have been trading for over 50 years in Timaru, here you'll find beautiful antique furniture, art and ceramics.
Stafford Collectables has a range of affordable collectables including Temuka Pottery, Crown Lynn dinnerware, retro kitchenware and old books.
Serendipity Antiques and Collectables stocks gorgeous antiques and retro pieces from the 1970's and earlier. If you follow them on Facebook you get a 10% discount.
The Crows Nest is managed by the Sustainable South Canterbury Trust. People bring in good items they are happy to donate, which are then sold at bargain prices. You have to be quick!
Heirlooms is a beautifully curated treasure trove upstairs at Black and Co on Stafford Street.
South Canterbury Hospice operates two really good stores, one on Orbell Street and the other on Church Street. Top quality second hand finds and for a great cause too.
If it's designer clothing you're after head to Royal Arcade and check out Second Impressions.
We're barely scratching the surface for what's in Timaru City, we also have book and music stores, and charity op shops galore.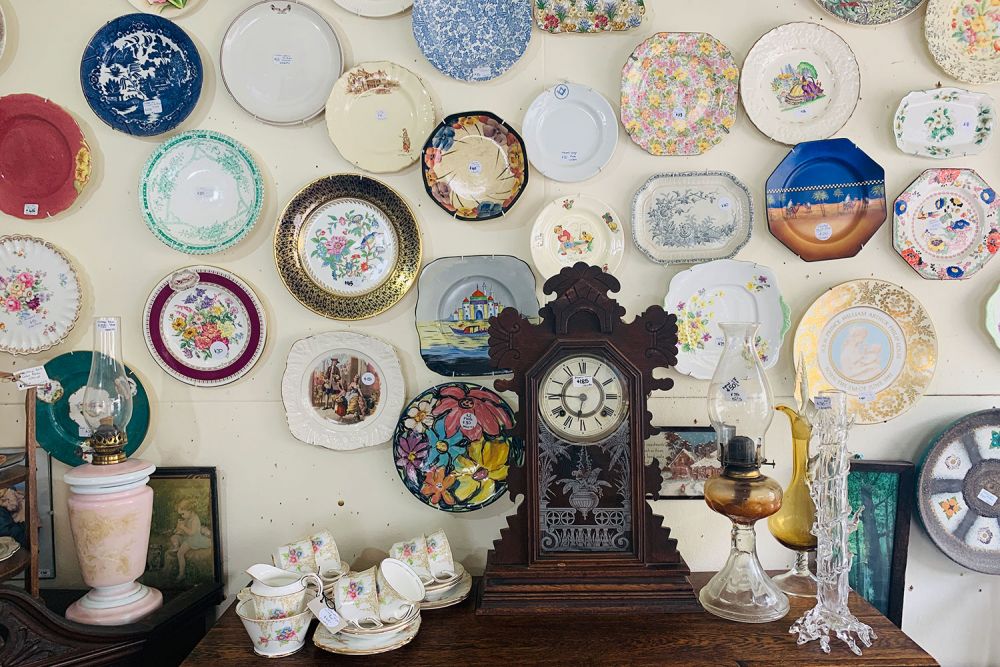 Wall of plates at Serendipity Antiques and Collectables, Timaru
---
Temuka is a destination for vintage lovers:
At last count there are 5 stores selling vintage goods. Rooms full of furniture and vintage treasure. Elegantly Waisted is a destination for lovers of beautiful clothes, handbags, shoes and vintage clothing. Stroll the main street, you won't walk far between stores.
Green Hayes Cafe and Emporium is a new pop-up vintage store with coffee, and soft serve ice creams. It's open 10.00 am to 4.00 pm Thursday to Sunday. Situated at historic Green Hayes homestead built in 1880's
---
When in Geraldine:
If vintage clothing is your thing, check out Rosie's Recycled Clothing, and Tievoli Trading is great for home decor.
---
Pleasant Point for Frocks and Shocks
If you're in the area pop into Frocks and Shocks for cool vintage and retro clothing and accessories.
---