Art galleries
We're an arty bunch, and we have some cool galleries to visit while you are here.
Nationally acclaimed regional gallery The Aigantighe is a must-visit for art lovers. Or, if you're looking to add important works from renowned local artists to your collection, or purchase NZ design pieces, check out these retail galleries.
---
This gallery offers a unique collection of original New Zealand contemporary and historical art and design.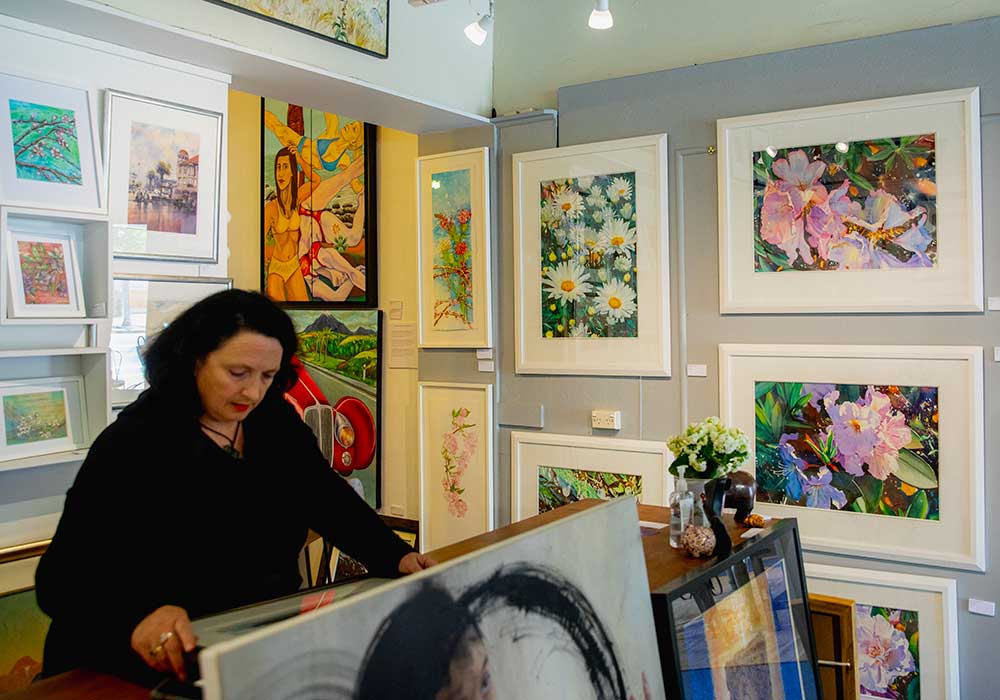 Contemporary artists represented include Richard Bolton, Bernadette Parsons, Susanna Izard and Rachel Dewhirst.
There are also featured works by Austen Deans, Michel Tuffery, Esther Hope and Margaret Stoddart. These historical pieces are increasingly sought-after by collectors.
Contemporary jewellery by Debra Fallowfield, sculpture by Stafford Allpress, ceramics by Madeleine Child and photography by Simon Schollum are part of the gallery experience.
---
Owned and operated by renowned sculptor and resident artist Debbie Templeton-Page.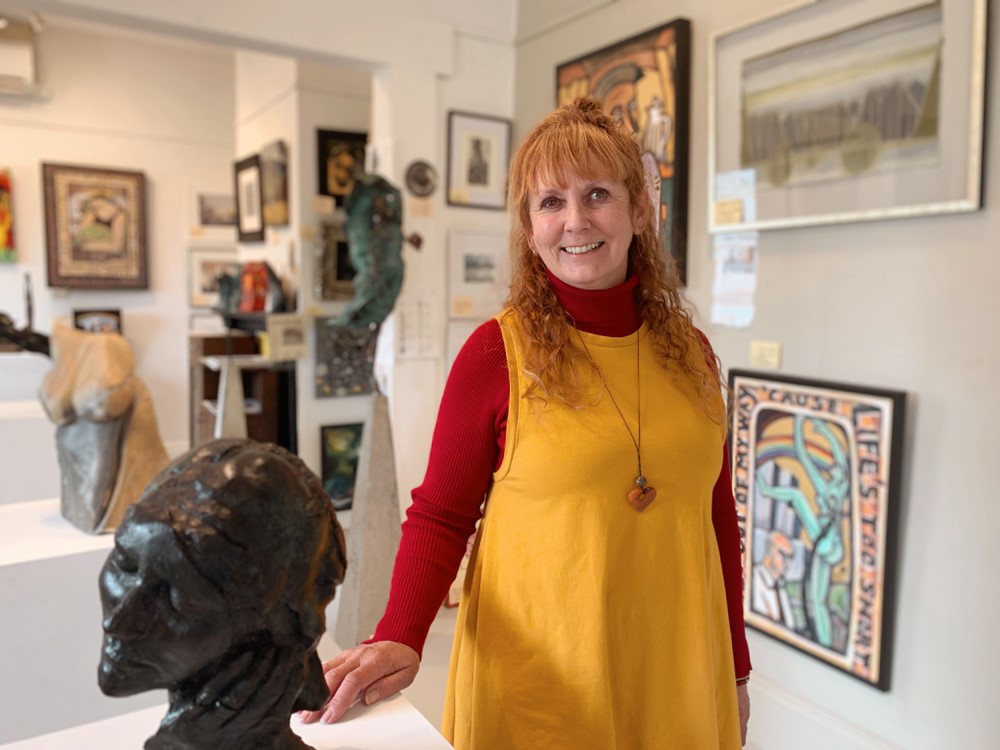 Full of stunning artworks from notable New Zealand artists including Nigel Brown, Austen Deans, Marilyn Webb, Hamish Allan and plenty more.
Debbie's sculptures feature throughout Timaru including the Aigantighe Art Gallery, the foyer of the Timaru District Council, St Mary's Church and at the top of the main street overlooking Caroline Bay, there you'll see her 3.2 metre bluestone piece titled Bronze.
Debbie also has a beautiful range of contemporary New Zealand designed jewellery, and you might even get to meet her menagerie of gorgeous Griffons.
---
Located in the historic Post Office building in the heart of Geraldine, you'll find the gallery upstairs and a fabulous gift store downstairs.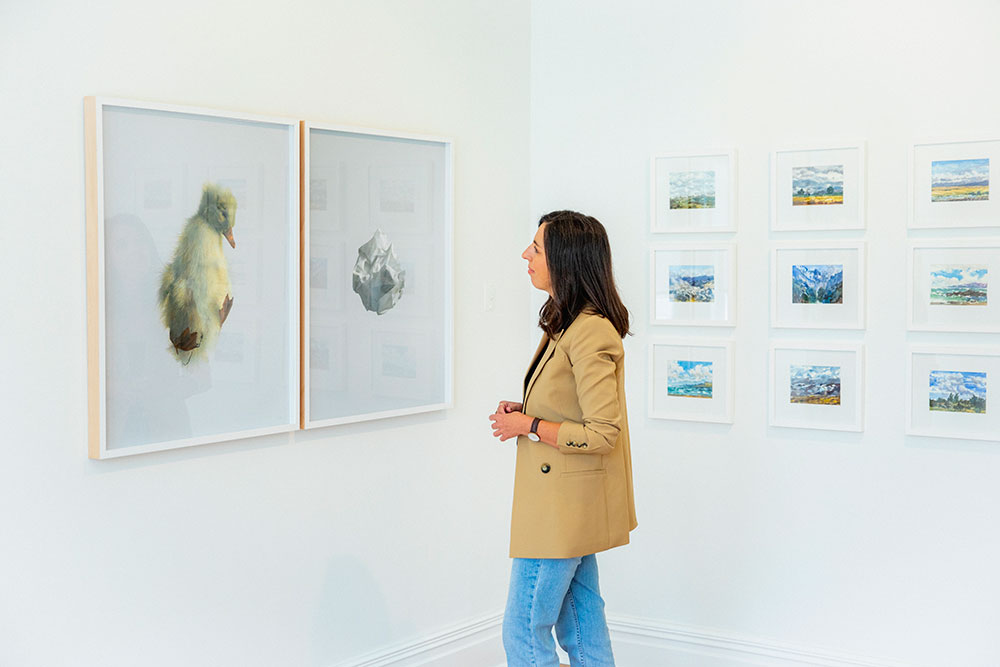 Susan Badcock Gallery was established in 2014 and exhibits work by three generations of her family - her grandfather Douglas Badcock, father John Badcock, and Susan herself.
With a continually changing exhibition calendar they showcase the work of both emerging and established artists.
In 2018 Susan relocated to the first floor of Geraldine's iconic Old Post Office building which has undergone a major restoration project that has seen the area opened into a light and welcoming gallery space. The multiple apartment-style rooms are a significant attraction for Susan who has an exhibition space for larger scales of work and a personal studio for her hand-colouring and photography.
---
Take a weekend drive out to The Wet Dog Gallery, located at Kingsdown a few minutes out of Timaru.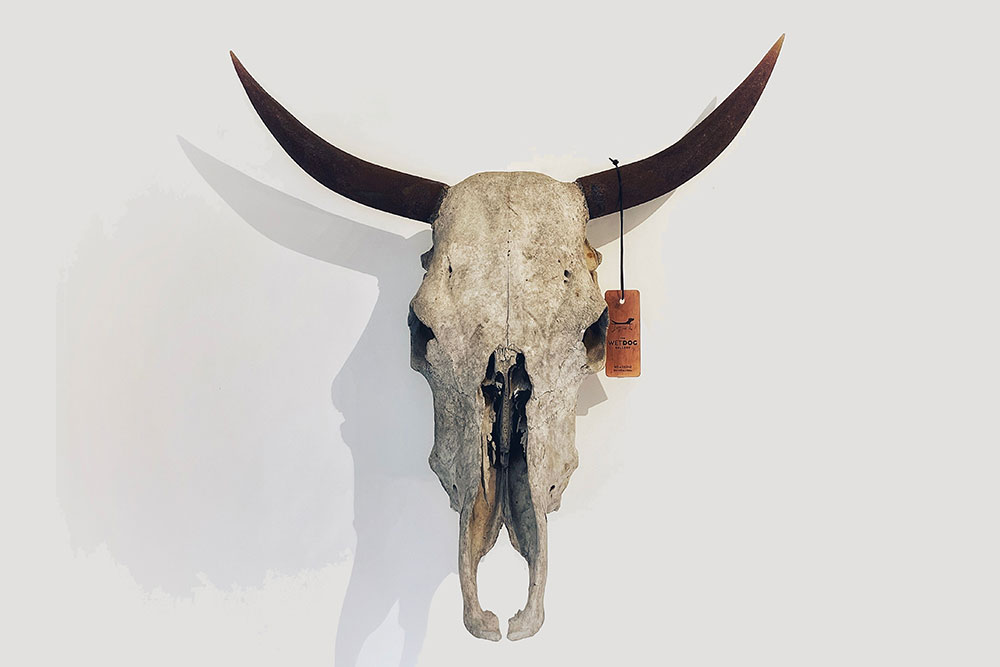 Chris and Julie welcome everyone to visit their gallery set on 5 acres with native bush and singing bell birds. You might just find the perfect gift or a one-off item for the garden or home.
Explore the garden and check out the sculptures, take time out on the seat under the tree and wander along the native bush tracks before browsing the gallery.
With a mix of casual tables, book shelving, stools, jewellery, small & large sculptures, framed photos, bags, aprons, The Hope House collection and other handcrafted meaningful items - there is something for everyone.
---
Art at Seadown | 916 Seadown Road, Timaru
Resident artists Anne and Mike Gregerson own and operate this fantastic gallery located just north of Timaru.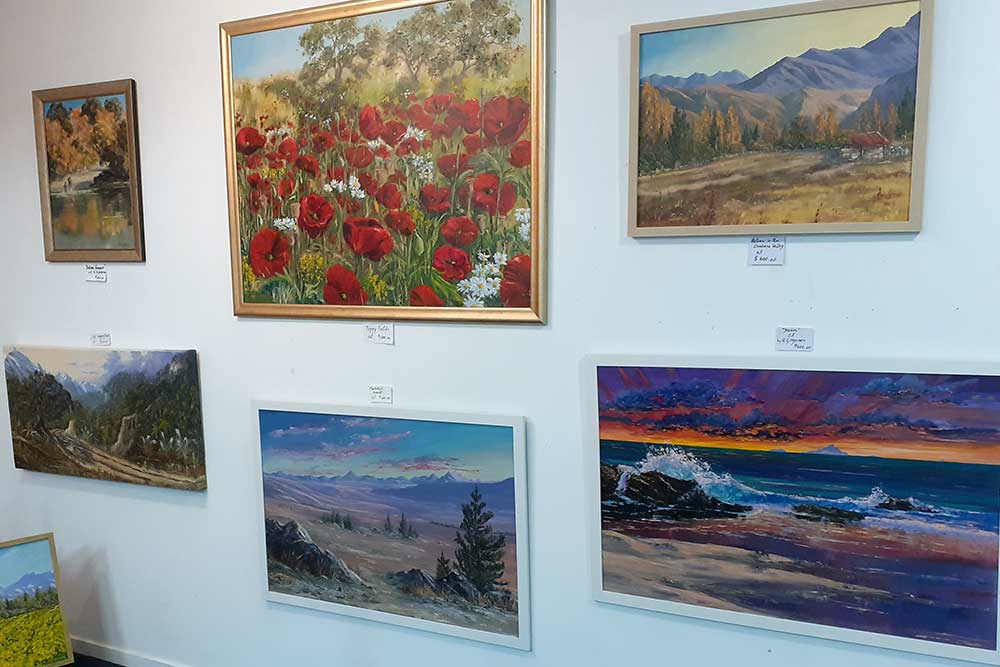 Previously they have operated galleries in Auckland, Twizel, Moeraki and Whangarei.
Anne's landscape paintings and whitestone sculptures are a feature of the gallery, and there are also items of pottery from when Anne and Mike were full-time potters. Their motto is 'from our hands to yours'.
Anne accepts commissions and they are both passionate about meeting fellow artists and people wishing to take up art.
---
Stocking a wide range of cool prints and NZ designed art blocks, Pauls Gallery is also the place to go for custom picture framing.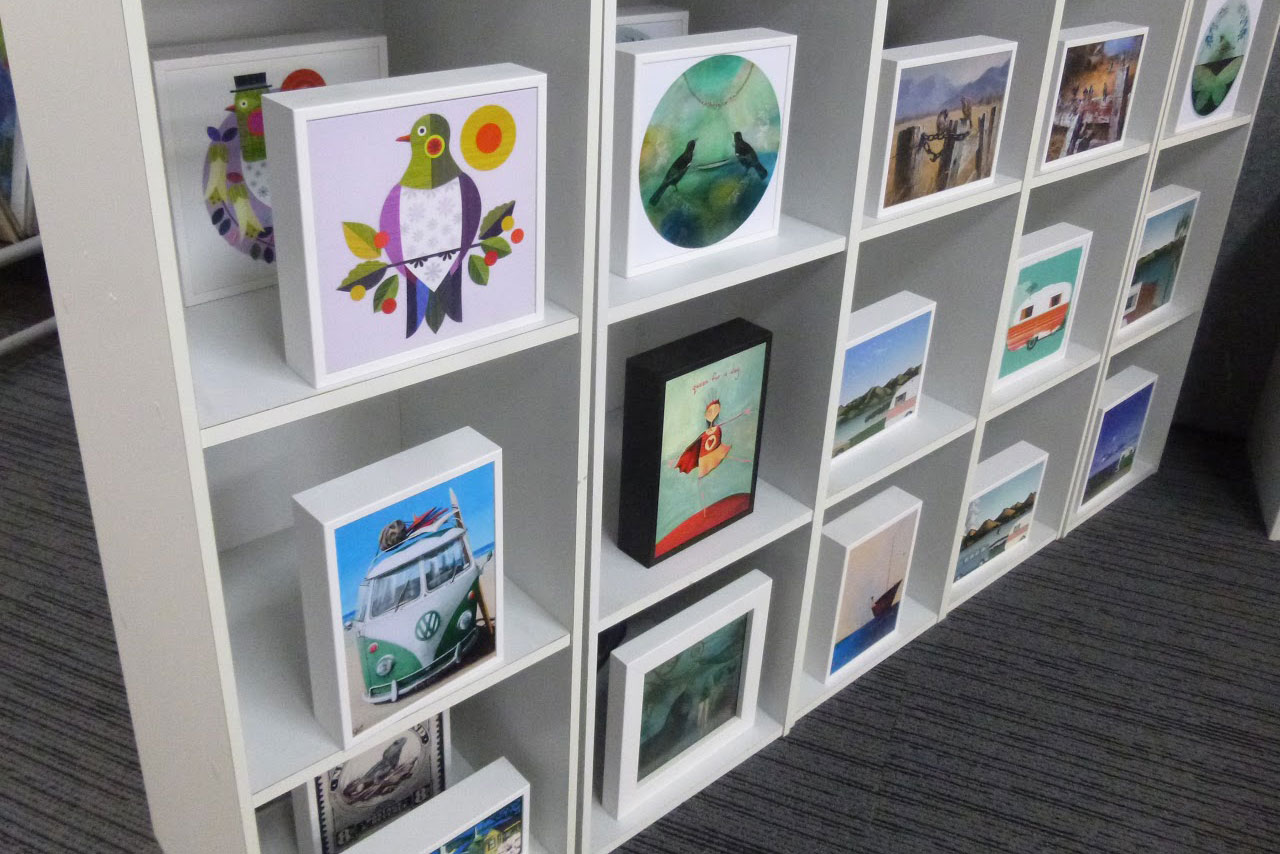 ---
Gallery 329 | 329 Stafford Street, Timaru
A creative arts collective set up as a one-stop creative hub for local artists and crafters to sell their work.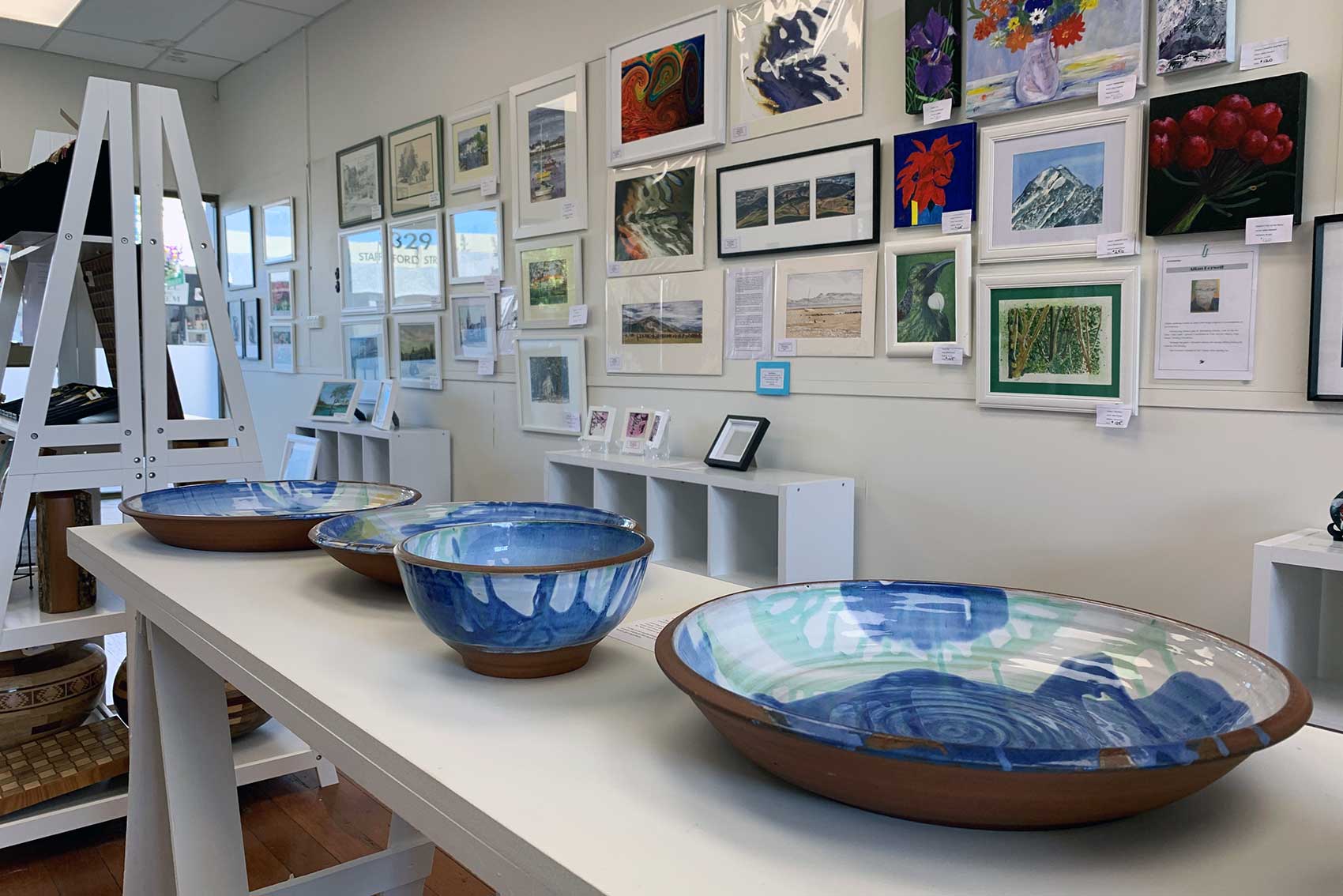 You'll find a diverse range of pieces - painting, photography, sculpture, patchwork and ceramics.
It's a not for profit gallery, set up with the same no-commission philosophy as the successful Scottish Design Exchange. A place where the buying public can invest in locally-made, quality products thereby helping support a vibrant arts community.
There are plans for workshops and exhibitions to be held onsite.
Open 10am - 4pm Wednesday to Saturday.
---
Former Christchurch business Merivale Fine Arts Gallery can now be found on the main-street of Geraldine after the owner's recovery from a rare illness.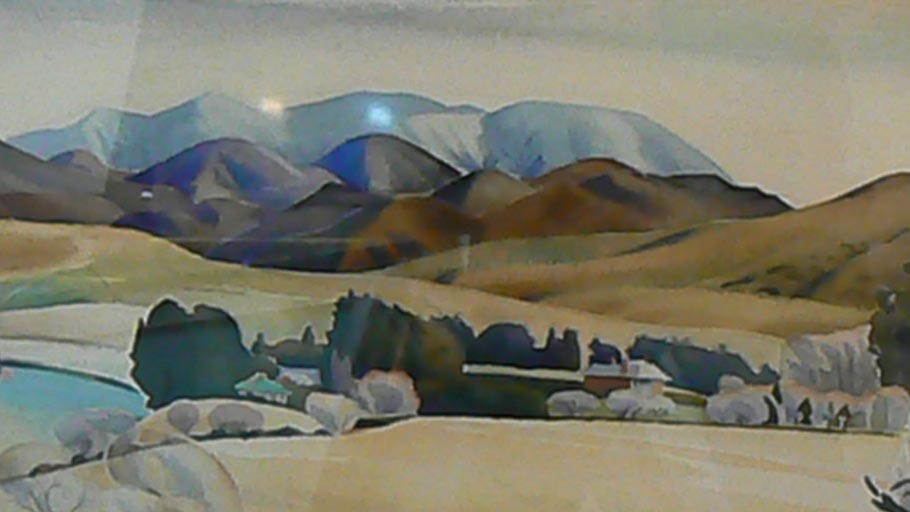 A wide range of contemporary and historic artworks is for sale and can been sent overseas for buyers. The gallery offers art valuations and a restoration service.