Walks in Timaru City
Timaru City Walks
Timaru City is where you'll find lots of coastal walks with every chance of spotting penguins, our Hector's dolphins and even whales!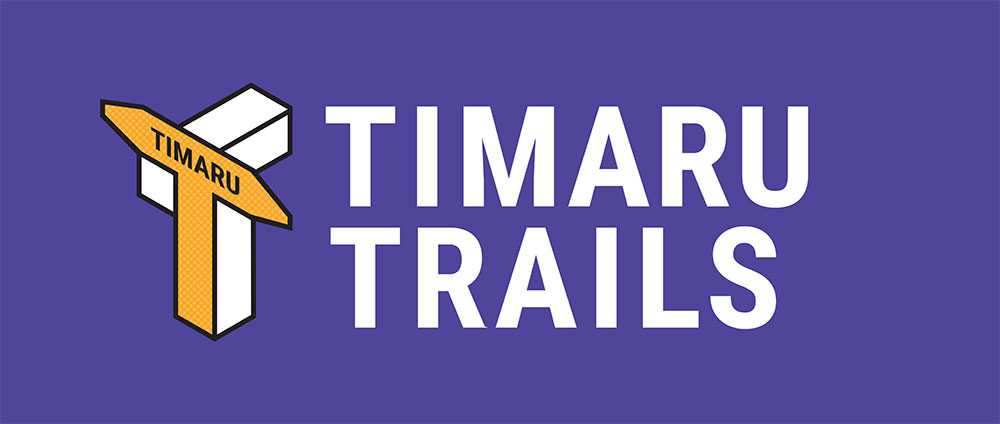 You can download the Timaru Trails App (or view it on this website) and explore Timaru District's fascinating history, art scene, food, walking tracks and more. You'll find all kinds of trails and self-guided tours in Timaru, Geraldine, Peel Forest, Pleasant Point and Temuka.
This app will have you:
Walking our coastal tracks keeping an eye out for penguins, seals and dolphins
Hiking bush tracks with waterfalls and native birds
Taking self-guided tours of heritage buildings, Timaru cemetery and street art
Doing a district foodie fossick
Finding the best places to wine, and dine
---
1. Tuhawaiki (Jack's) Point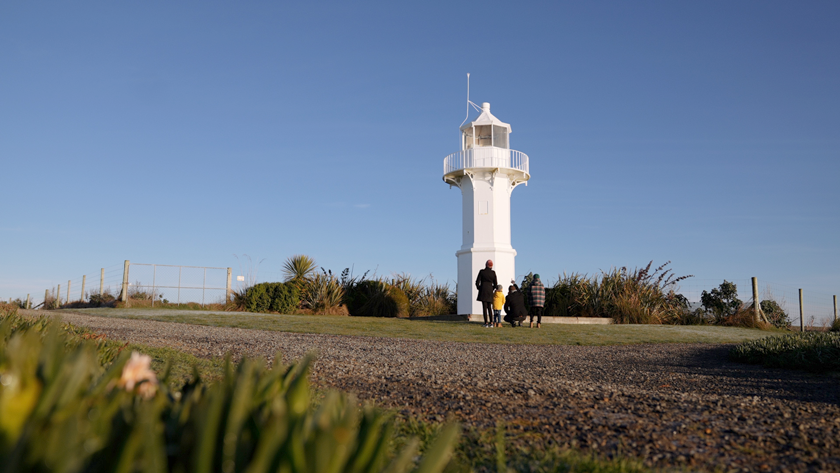 1 hour - Moderate fitness required - gradual incline one way
This walk follows the coast from Scarborough Road, to Ellis Rd, passing the lighthouse in the middle.
Park at the end of Scarborough Rd and walk/run/bike along it.
Take in the coastal scenery and sounds, and keep an eye out for cute little penguins on the beach.
It's a 5km return trip, or 3.2km return if you go as far as the lighthouse and back.
---
2. Caroline Bay Walk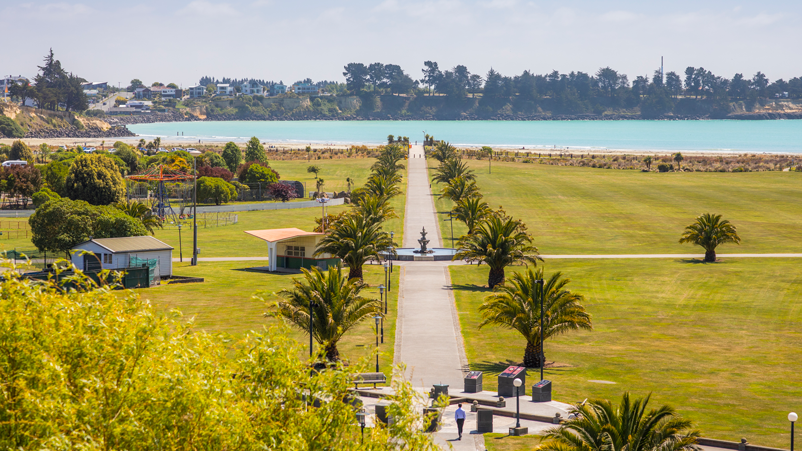 45 minutes - Moderate fitness required if you take in the Benvenue Cliffs
30 minutes - Easy walk if you leave out the Benvenue Cliffs
A return track from the city to the clifftop for a view along Caroline Bay.
Grab a coffee from the Bay Hill and start at the Piazza.
There's lots to see around Caroline Bay on your way, before you head up to the Benvenue Cliffs and check out the views.
More details and a map here.
---
3. South Beach Coastal Track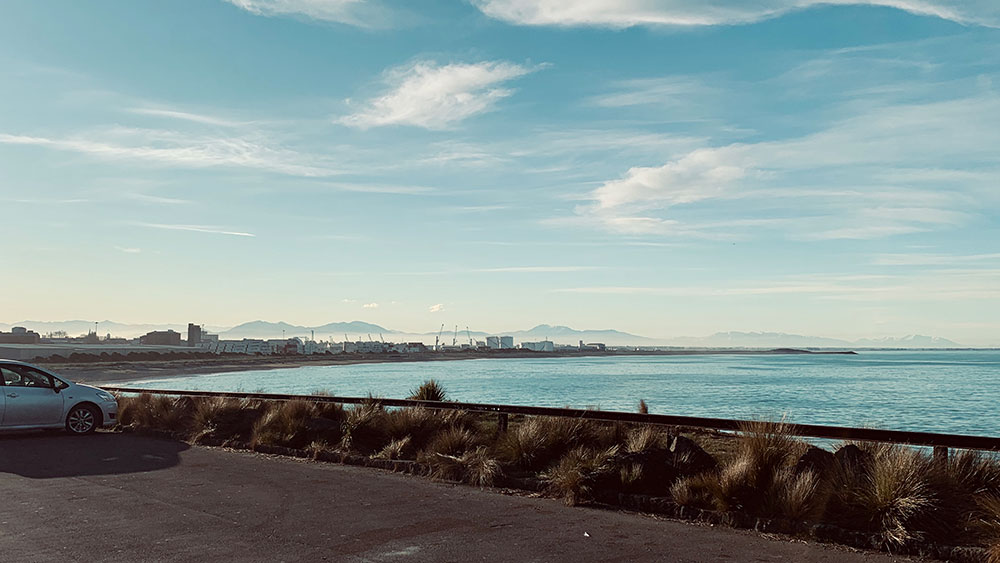 20 minutes - Easy walk
Also known as Hectors Coastal walkway, it's a scenic stroll along the Timaru harbour.
Follow the edge of the bay to see stunning views of Caroline Bay, the Port and Timaru and the chance to spot a penguin or a seal.
More details and a map here.
---
4. Dashing Rocks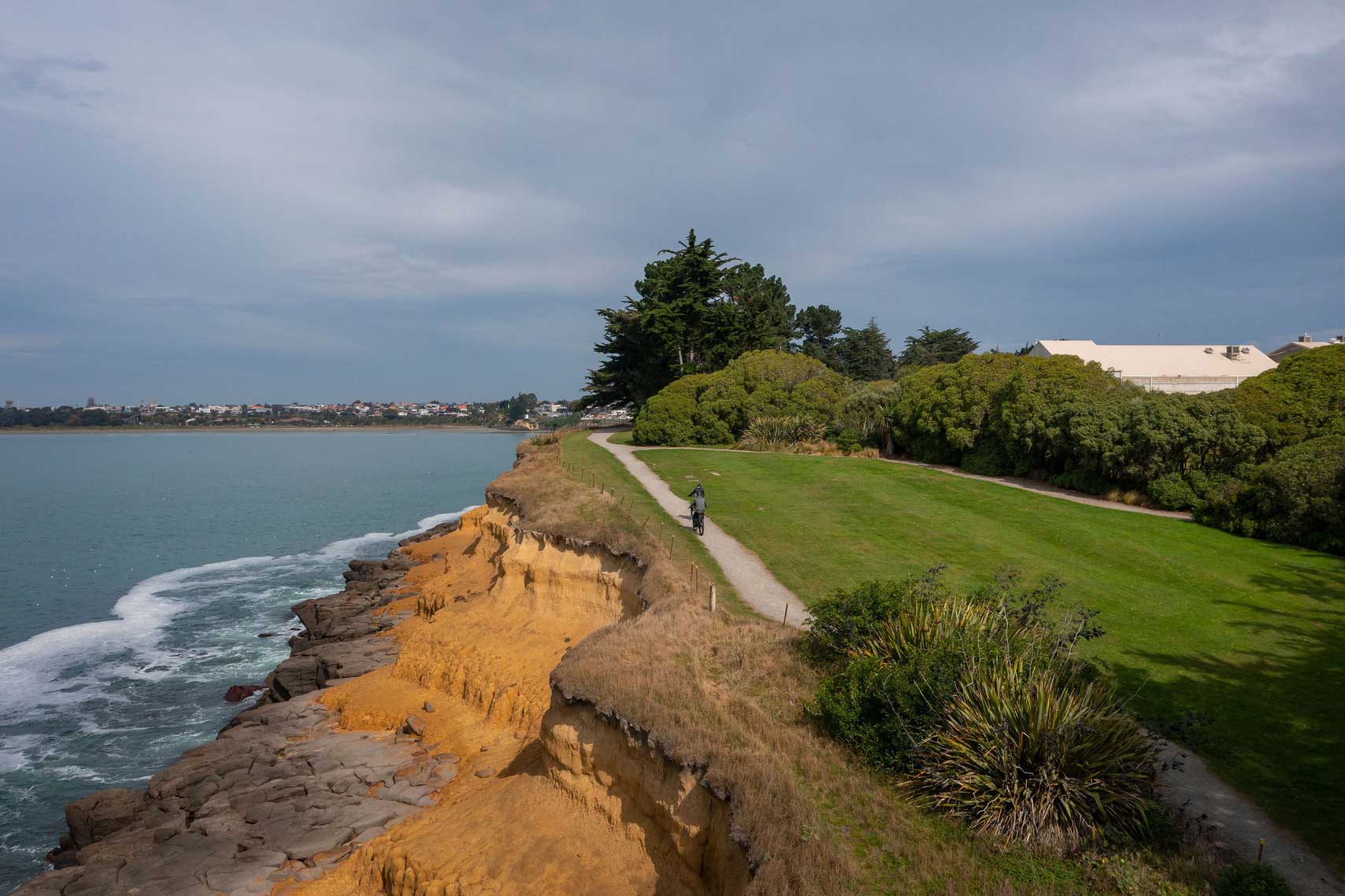 1 hour - Moderate fitness required
This stunning walk is one you won't want to miss! It starts at Caroline Bay, heads over the cliffs at Benvenue to Moore St.
Follow the trees along the cliff top to the point where ancient lava flows from Mt Horrible met the sea.
This point was once one of the coastal whaling lookouts, and the rocks below a favourite Maori fishing place.
More details and a map here.
---
5. Saltwater Creek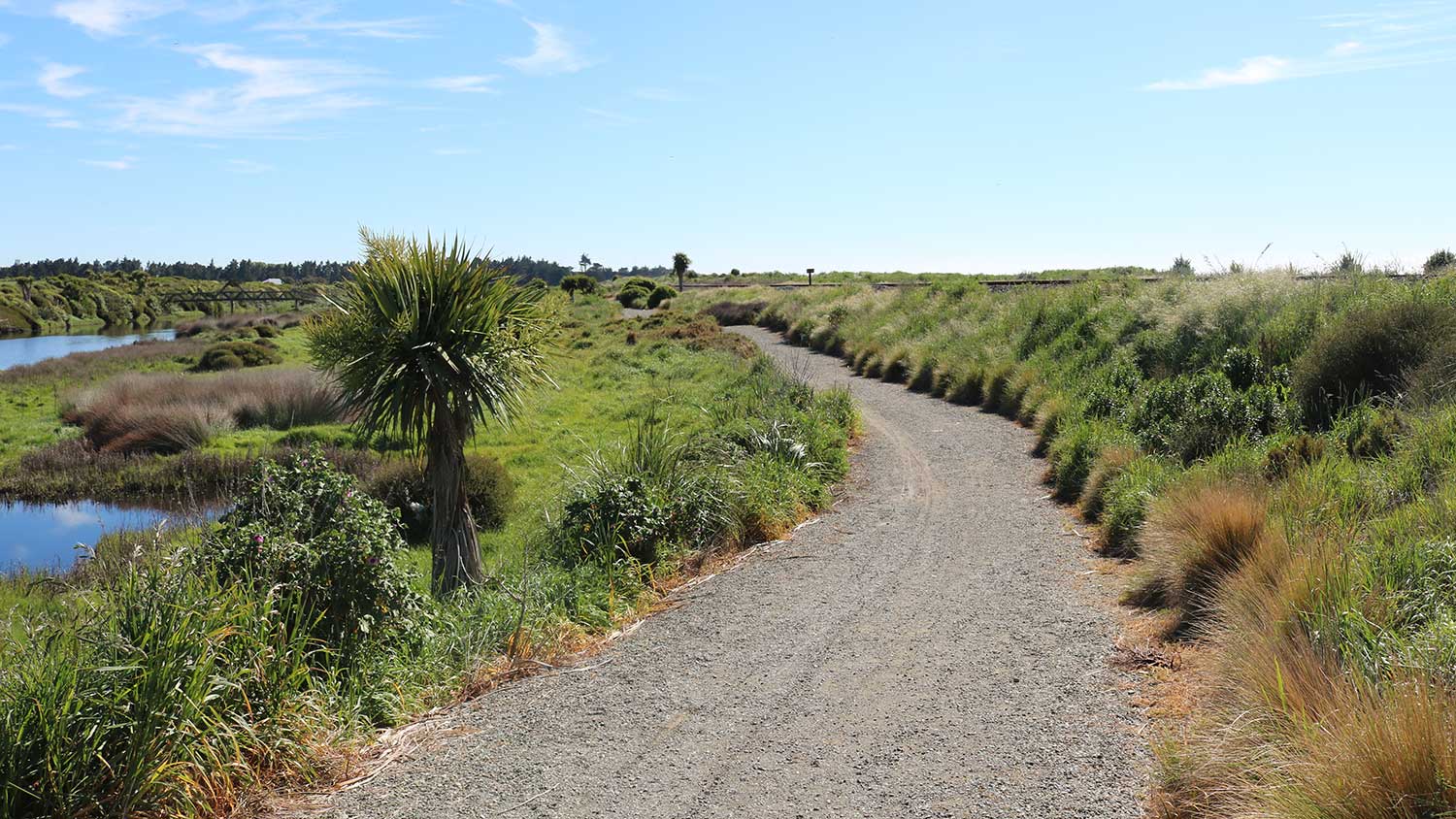 1 hour - Easy walk
This walk will take you around an hour give or take. This a well formed, gravel track mostly on the flat.
If you wish to keep going, you can cross Connoor Rd and walk the Otipua Creek walkway, which takes another half hour and ends at Centennial Park
More details and a map here.
---
6. Otipua Creek
30 minutes - Easy walk
Start on Coonoor Road, across the road from the Saltwater Creek/ Coonoor Road walk. This walk follows Saltwater Creek to link up with the Centennial Park walk.
This is a well-made track that is suitable for cycles as well as walkers. Paddocks on both sides of the river provide interest with farm animals and aquatic birds.
More details and a map here.
---
7. Otipua Wetlands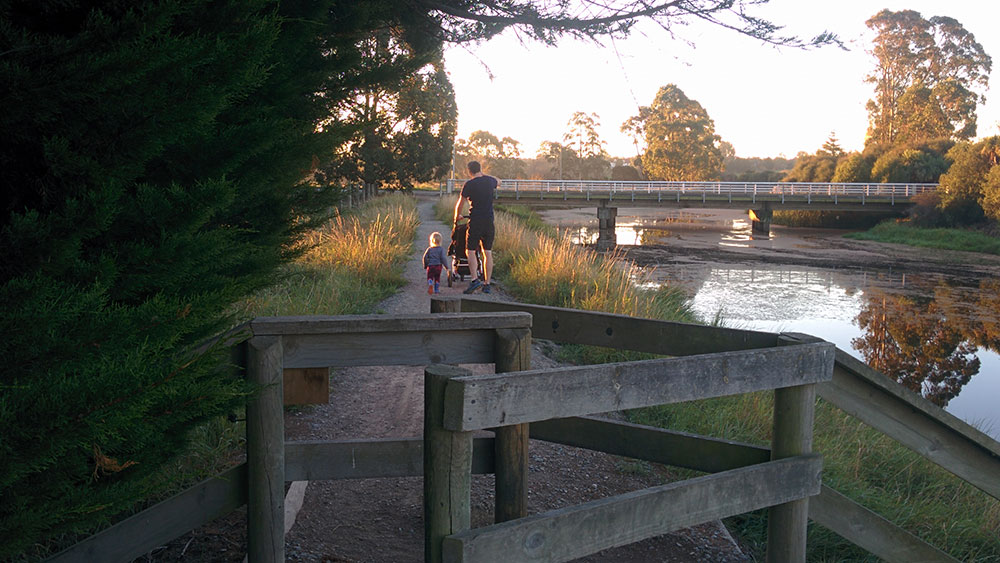 30 minutes - Easy walk
These wetlands have a wide variety of native trees, tussocks and sedges planted in a forest with a four hectare lake and a variety of native birds to marvel upon.
Come and explore the beauty of our native wetlands for yourself.
More details and a map here.
---
8. Centennial Park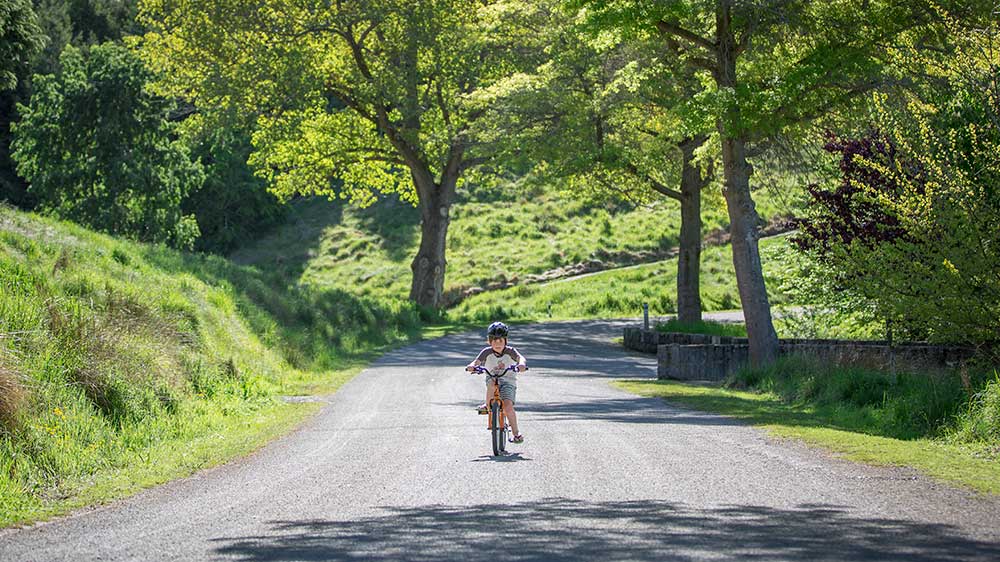 Multiple options for every fitness level
Centennial Park is Timaru's main city reserve, with several walking and biking tracks.
Set in a small valley and native bush, the reserve has a small lake and carpark, with a stream running through its centre.
It's a great place to picnic, there are two public BBQ's by the lake and a play area.
For details on the walking tracks head here.
---
9. Central Timaru Historic Walk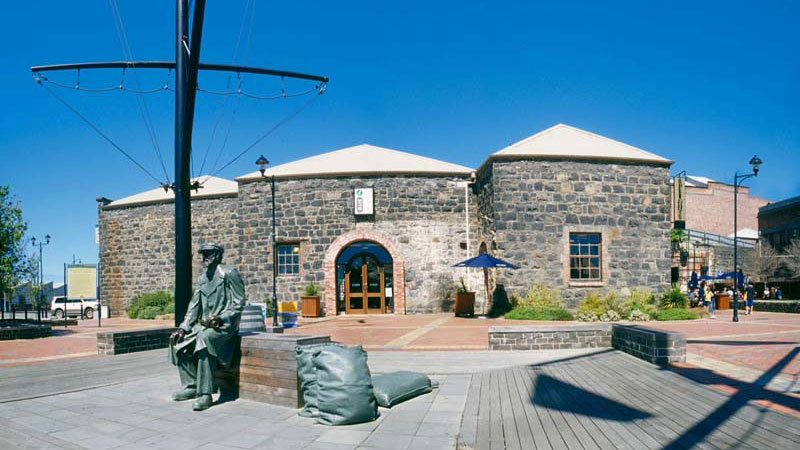 30 minutes - Easy walk around the CBD, slight up and down hill sections
Start at the historic Landing Services Building, which is home to the Speights Ale House, Street Food Kitchen, Te Ana Maori Rock Art Centre and the Timaru Information Centre.
The walk also conveniently ends at another eatery, the Customs Steak House.
More details and a map here.
---
10. Timaru Botanic Gardens Walking Tracks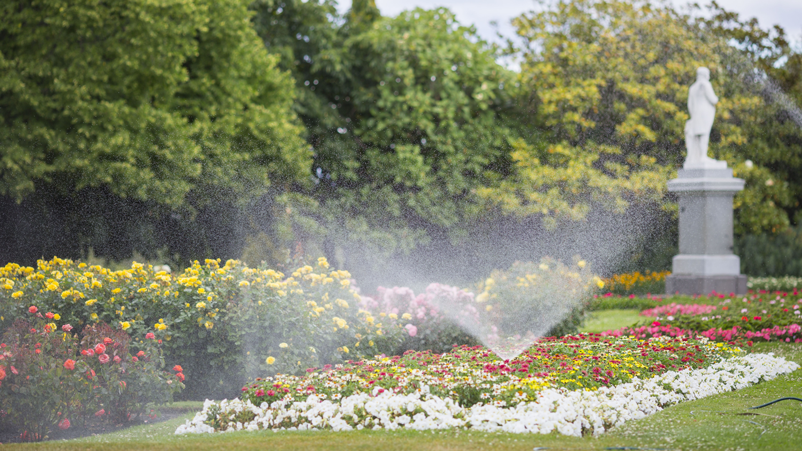 Multiple options for every fitness level
A wonderful wander around and through the amazing botanic gardens. There are lots of tracks, you can follow the map or just plot your own course.
More details and a map here.