Escape to Peel Forest
Put Peel Forest on your list of places to visit when you can.
It's all about bush walks, waterfalls, horse trekking, amazing scenery and great food.
Peel Forest has been a favourite weekend retreat and holiday destination for generations. That's evident in the number of family baches (holiday homes) in the area.
You can explore this beautiful area on horseback and foot....so we decided to do both, with a bit of craft beer and pizza thrown in the mix.
---
Peel forest is a 20 minute drive from Geraldine, in Timaru District NZ.
We stopped for supplies in Geraldine, taking our time to choose from Barker's huge range at their destination Foodstore and Eatery. Also on our foodie mission was a visit to the gourmet Geraldine Butchery, The Geraldine Orchard Farmshop and Cafe, and the Cottage Pantry and Gallery.
Our choice of accommodation was Peel Forest Lodge. We arrived on sunset and were greeted by Pennie and Bert How who own the lodge and will be our hosts on our horse trek in the morning.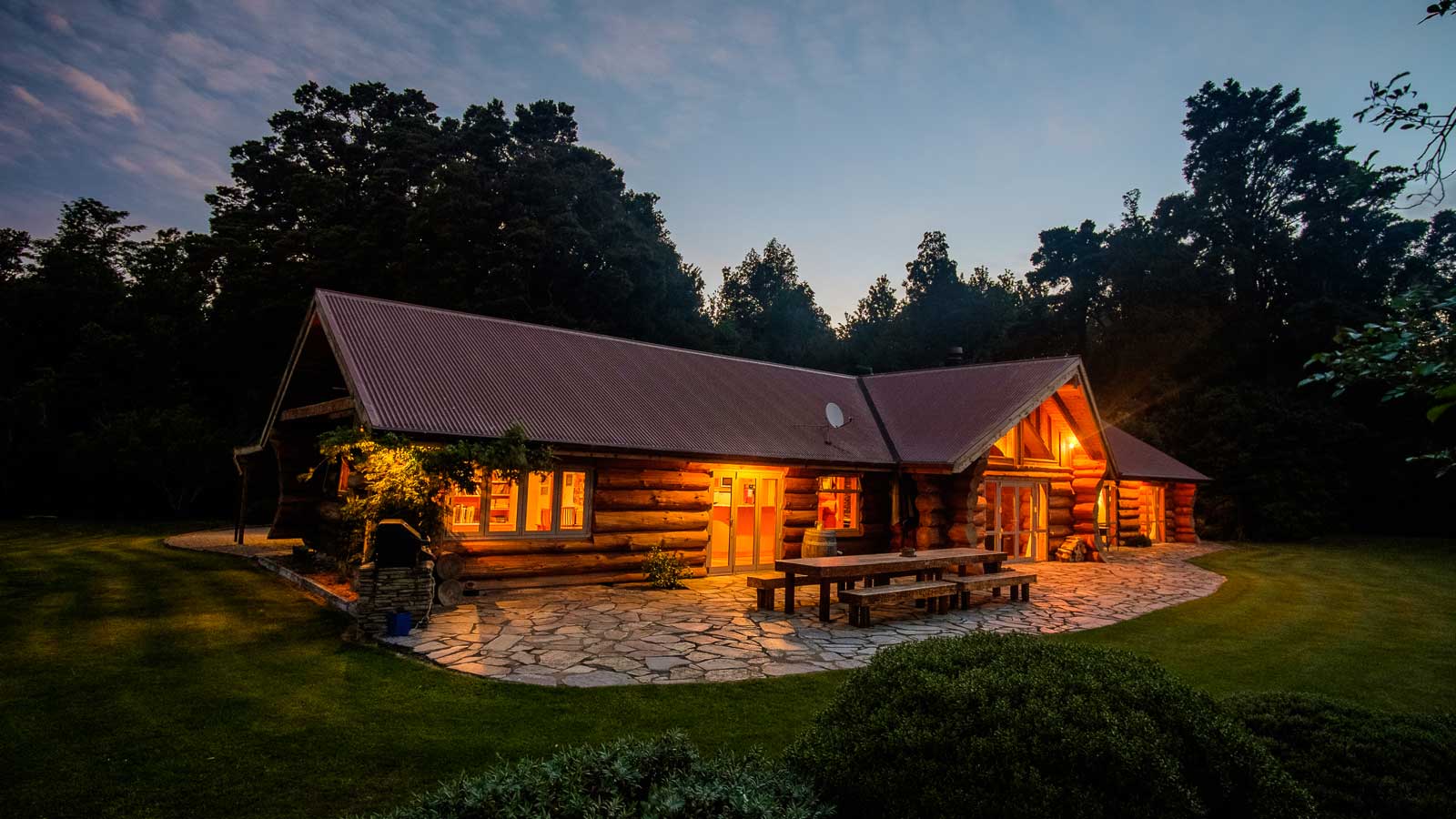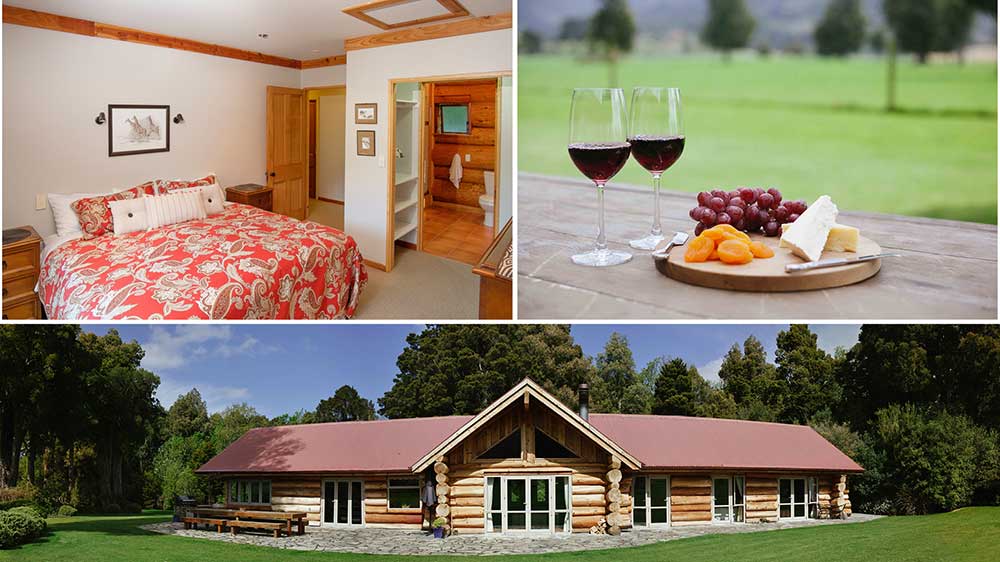 Peel Forest Lodge is a beautiful fully equipped modern log home, with an open fire and an outdoor hot tub.
It's so tranquil and private, the only thing we could hear was the sound of native birdsong.
---
We started the day with a fabulous breakfast provided by our hosts. Don't mind if we do.
Then it was off on our 4 hour trek. If you have more time you can do longer and even multi-day treks.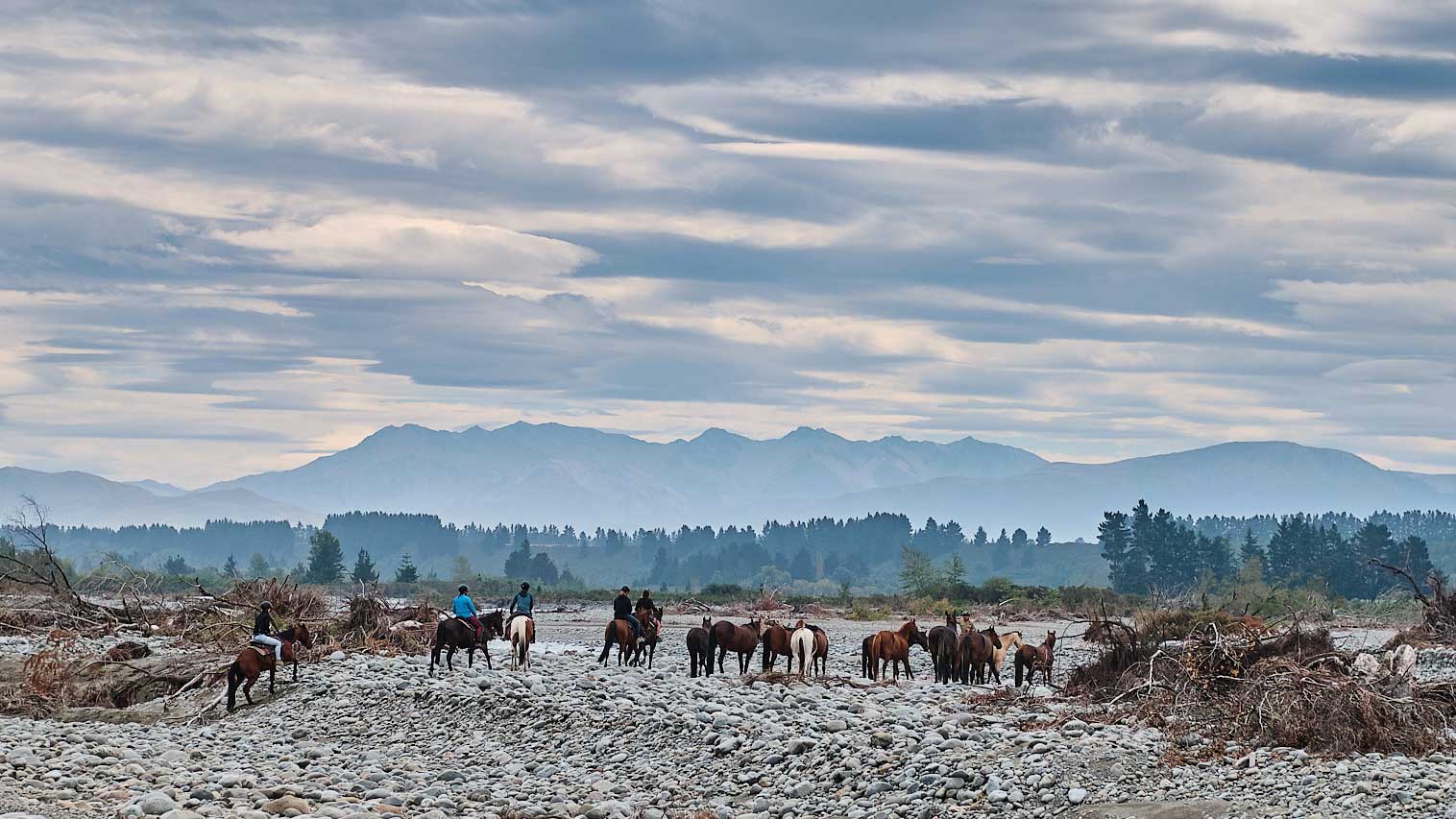 Pennie and Bert have horses for all ages and abilities.
We helped get the horses ready, and got to know them before setting off.
The scenery was nothing short of amazing. We rode through Peel Forest and made our way up the side of Little Mt Peel (Huatekerekere). Once up the top we stopped for a snack and just sat taking in the views out to the Canterbury Plains and the surrounding mountains. We had the opportunity to trot and canter on the horses if we were keen.
To experience this beautiful area on horseback is truly unforgettable.
---
No visit to Peel Forest is complete without a visit to The Green Man Cafe.
If you time it right your visit will coincide with one of their legendary live music nights.
We decided to wander around the area first.
Next to the cafe is the historic St Stephens Church, and just up the road is the Peel Forest Hall, which also has a playground and tennis courts. The hall has a mural by renowned local painter Austen Deans, and there's also a memorial to him across from the cafe.
Right, craft beer and pizza time.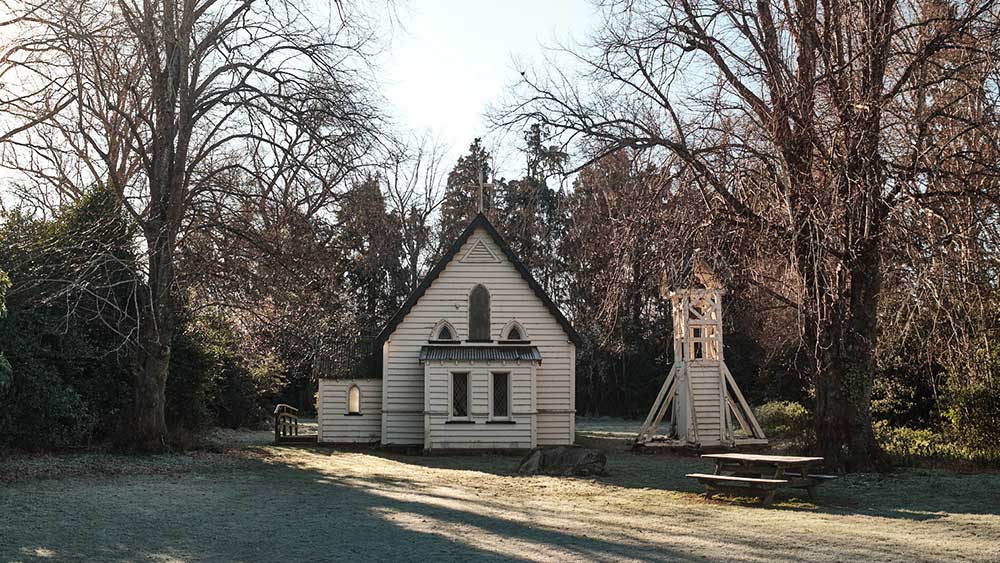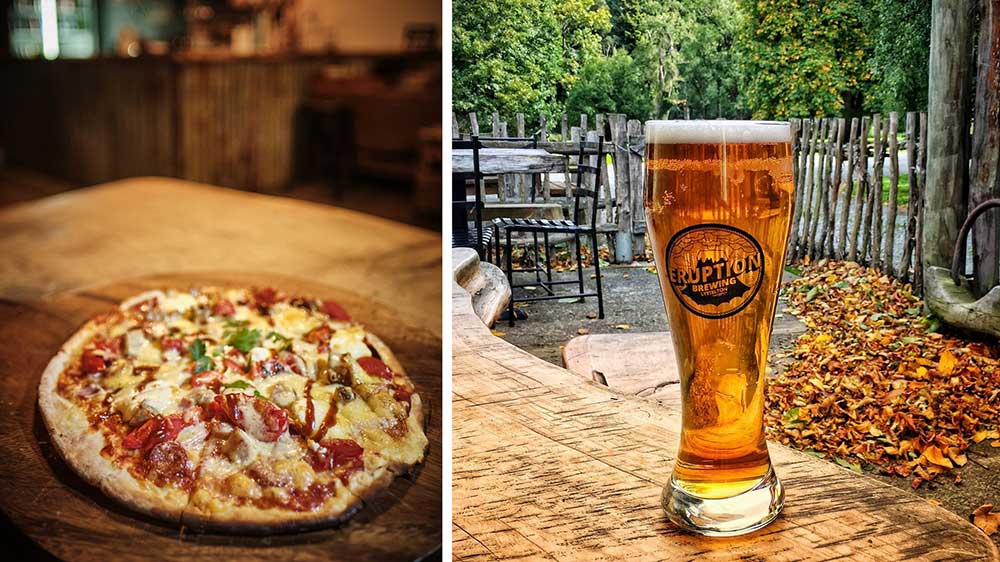 We had a fantastic time at the Green Man at Peel Forest!
The fire was roaring and their cocktail 'Desperate Measures' was the perfect fireside companion. It's a blend of whiskey, ginger wine, stout and coffee. Oh and of course a subtle hint of sweetness with some 100% Canadian maple syrup.
Our hosts Matt and Shelley do the mail run up to Mesopotamia, and we've already decided to come back and explore that area next time.
---
Day two was all about the walking, we decided to climb Little Mt Peel, which is not so little incidentally.
It's one of the best half day hikes in Canterbury. It takes around 4 - 6 hours return, reaching just under 1000m in elevation. You're rewarded at the top with amazing 360 degrees views out to sea on one side, and the mountainous Southern Alps on the other. The views make it worth the effort!
Compulsory Instagram photo on the trig station at the top.....
If an uphill slog isn't your thing you can take your pick of lots of beautiful native bush tracks.
There are cool family walks like the Big Tree Walk that only takes around 15 minutes.
Check out this DOC brochure that has a description of each walk and a handy map.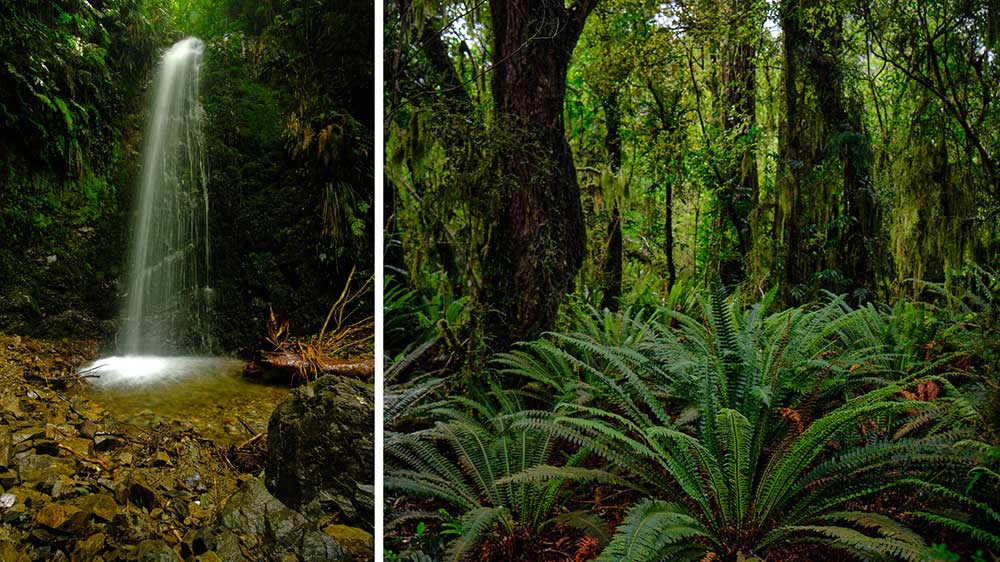 ---
While you're in the area
Explore Mesopotamia
Although we didn't make it for a drive to Mesopotamia it's on our bucket list. Follow Matt Searle's Instagram page as he does his 'Mail run to Messy' to see why.
An annual event on the local calendar, the Aclands of Mt Peel Station open up their garden, and invite the wider community to come and enjoy a day in the sun with the amazing Himalayan Lilies. Bring a picnic, sit back and relax in the country side for the day.
Geraldine Observatory
If you're going to visit any observatory, this is the one we recommend! Geraldine Observatory is rated as the number one attraction in Geraldine, according to Tripadvisor.
Geraldine Farmers Market
Operating from October to April, it's the perfect place for fresh local produce while you're in the area.
Grab a seat
Check out the specials from Wellington Airport direct to Timaru.
---
Photo credit: Peel Forest, Green Man Cafe and village: Matt Searles Photography