Time to unwind - Escape to Timaru
If you're after an urban escape, with great shopping, fantastic eateries, walking tracks and outdoor activities - minus the big crowds - head to Timaru.
Timaru is centrally located on the East Coast of the South Island. There's heaps to see and do here, and we're the perfect urban base for exploring the Central South Island.
Unwind, wine, dine, shop and walk - escape the crowds in Timaru.
---
Caroline Bay
We arrived late afternoon, got settled in and decided to wander around Caroline Bay before wining and dining.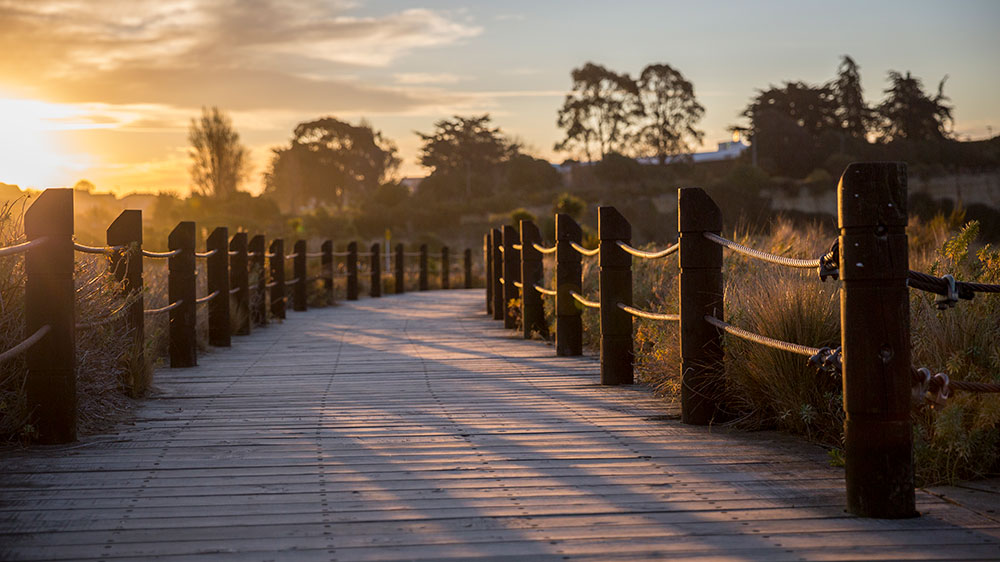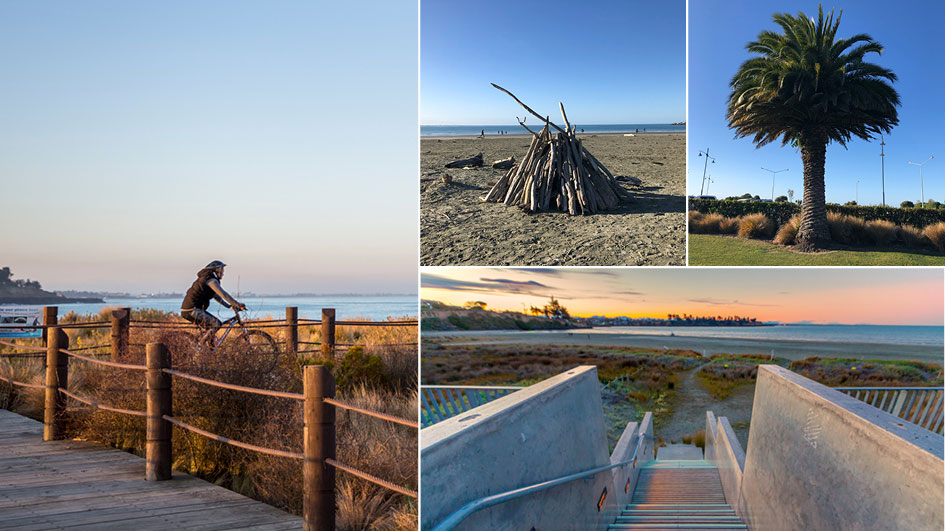 Caroline Bay, is a beautiful recreational beach reserve right in the city, with plenty of parkland dedicated to biking and walking tracks.
The beach is safe to swim in, and is home to Little (blue) penguins from October to March.
We then made our way up The Piazza to the Bay Hill area, for sunset drinks.
---
Dining up the Bay Hill
The Bay Hill looks out over Caroline Bay.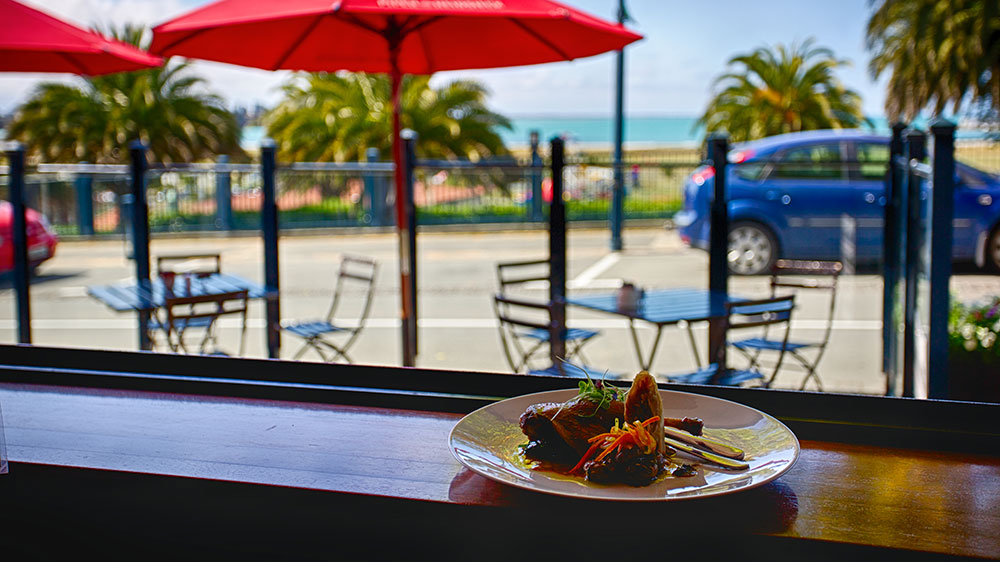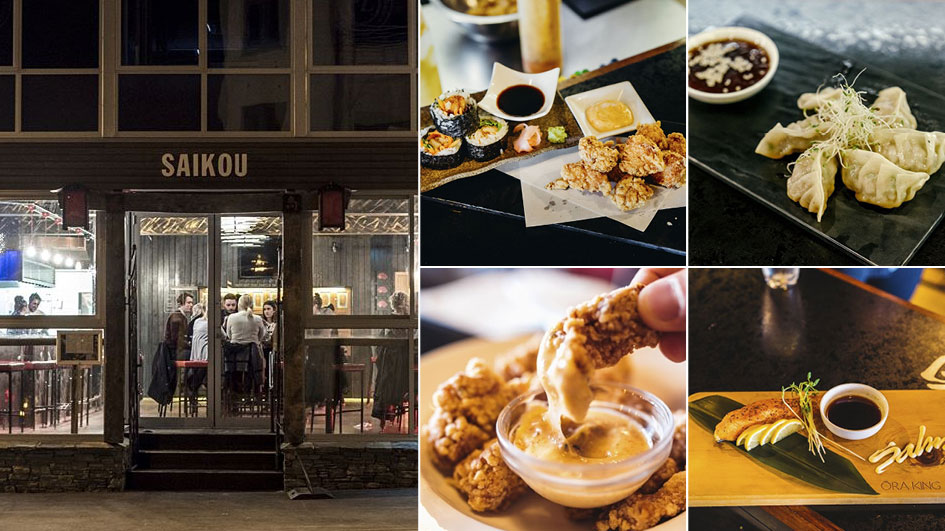 It's the perfect area for wining and dining, sunset drinks, and morning coffees.
For more info check out these restaurants in the area:
The Bay Hill Brewery Bar - Enjoy beautiful food with the best view in town.
Little India - Absolutely delicious curries, dine in or takeaway.
Saikou Teppanyaki and Whisky Bar - Cross the road at the top of the Bay Hill and you'll see Saikou. Exceptional Japanese cuisine with an emphasis on whiskys and craft beers.
---
There are lots of fantastic accommodation options for all budgets in Timaru.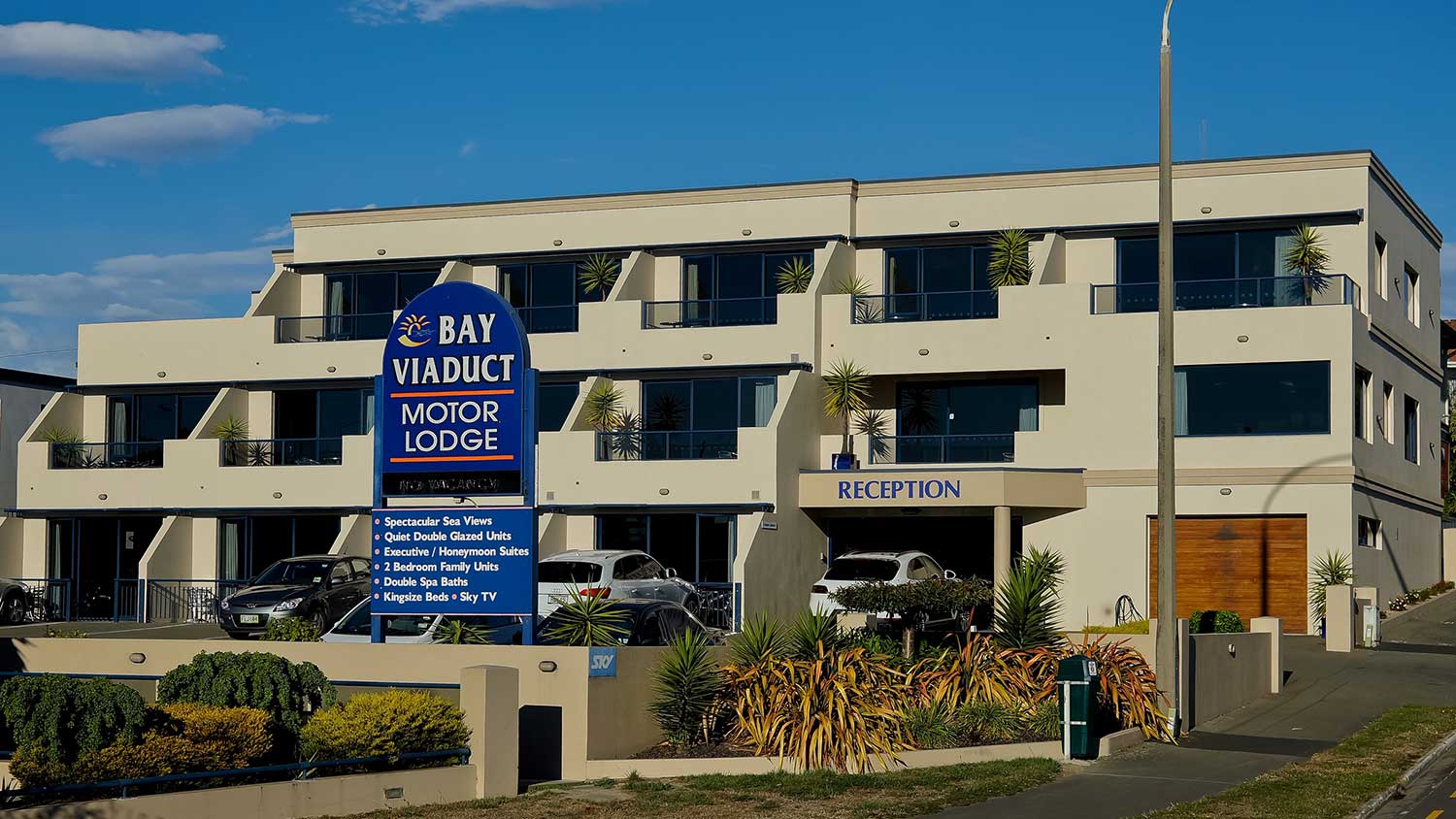 The best way to book any accommodation is to phone or book with them directly.
You often end up with the same (or better) deals that you'd get using booking websites. Your money also goes directly to the local business owners, not offshore booking sites.
We chose the Bay Viaduct Motel, it's a short walk across the road to Caroline Bay, and walking distance to great restaurants, and the main street shopping area.
They also have executive townhouses, not listed on the website, which are worth checking out, phone to find out more.
---
There are lots of cool short walks in Timaru City.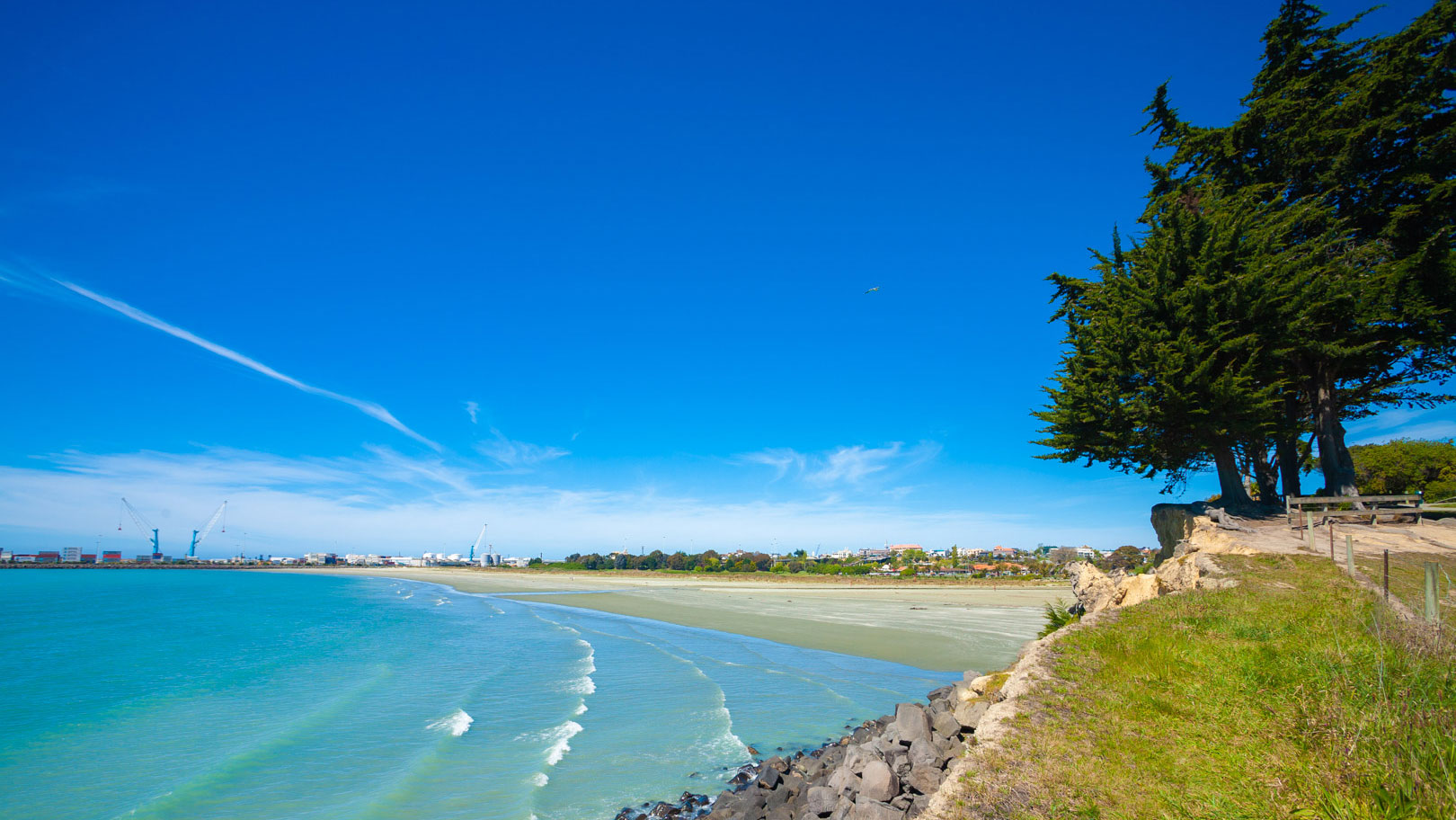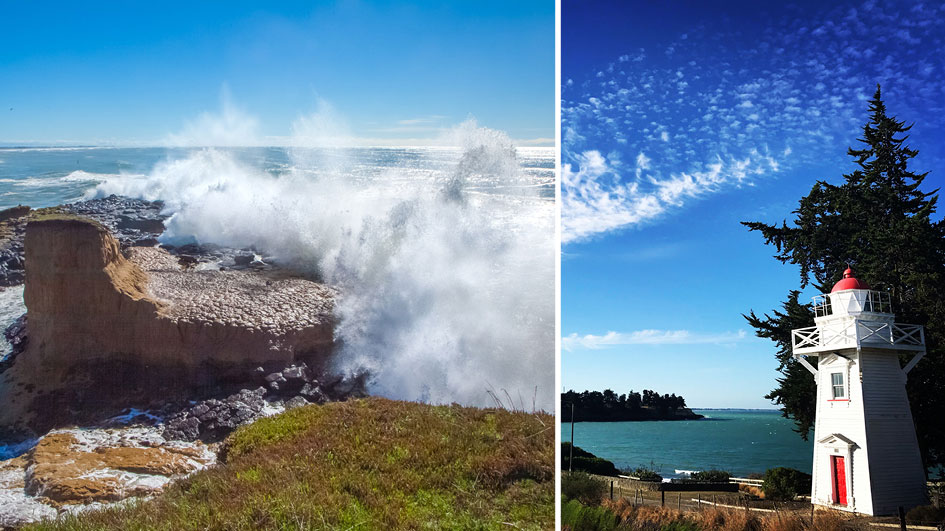 A favourite with locals, given its coastal views and proximity to eateries and shopping, is the Dashing Rocks walk.
We started with brunch up the Bay Hill before tackling this walk. It starts at Caroline Bay, takes about an hour and requires just a moderate level of fitness.
More details and a map here.
---
Shopping
Stafford Street is Timaru's high street.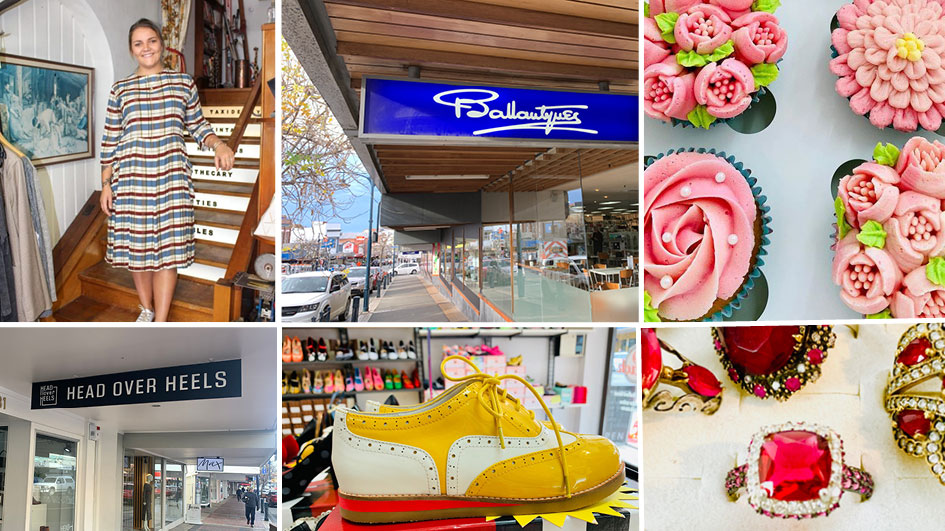 The streetscape is Edwardian, look up and you'll see some beautiful historic buildings.
There's a range of specialty stores offering boutique shopping, through to some of the nation's best known chain-stores.
Some of stores you won't find anywhere else include:
Opulence Antiques - Gorgeous estate jewellery and other antique goodness. If antique and second hand shopping is your thing we have lots more to fossick around in.
Black and Co/Heirlooms/Tuesday Store - These adjoining stores are a must-visit. Beautifully curated gifts, designer clothing and antique and second hand finds. Check out their recently launched online store.
Jewel of the Harem - Beautiful, unique silver and gemstone pieces, chosen individually from exotic locations around the globe.
19 Black, Miss Timaru & Stompz - Great fashion and footwear.
Compulsory cupcakes from Millie Rose Boutique Gifts and Cakes.
---
While you're here
Food glorious food
Another hub if you wish to wine and dine in the city is around the historic Landing Services Building, just off Stafford Street. Take a shopping break here!
The Landing Services Building is home to the Timaru Information Centre, Te Ana Maori Rock Art Centre, the Speights Ale House and the Street Food Kitchen.
There are plenty of eateries in the area including Koji Tepanyaki and Grill, Steak @ Custom House and The Oxford.
Hector Blacks Lounge Bar is a compulsory stop when you're in the area too.
Golf courses
Plenty of golf courses throughout Timaru District if you're that way inclined.
DB Brewery Tours
DB Brewery Tours take you through the brewing process, giving you the chance to view the fresh raw ingredients and the brewery's high speed bottling line. Tours take about an hour, with sampling at the end of course. Currently on hold until Level 1.
Day trip to Geraldine/Peel Forest/Mackenzie/Waimate/Waitaki
Our central location means we're a great urban base for lots of great road trips in any direction (except East unless by boat).
Timaru Farmers Market
The farmer's market is open every Saturday, rain or shine, 9am to 12.30pm, Landig
Museums
We have no less than 10 fabulous Museums in Timaru District.
Galleries
The Aigantighe Art Gallery in Timaru holds a fantastic collection of contemporary and historic art. Or, if you're looking to add to your art collection check out these amazing retail galleries.
Fresh Fish
If it's fresh fish you're after, how does 'caught the same day' sound?
A favourite of locals, the Sanford's seafood shop down at the Timaru wharf sells whatever's been caught that day, plus a good supply of frozen fish too.
Grab a seat
Check out the specials from Wellington Airport direct to Timaru.