Family Holiday Itineraries
We've taken the guesswork out of family holidays.
Family holiday planning can be a little daunting. You want to make amazing memories with fun activities that suit everyone, and have it all come within budget.
So, we've taken some of the hard work out and put together a list of itineraries that will keep everybody happy, from teens to toddlers, with activities from free to paid.
Also, check out the Timaru Trails App, it's one of the best ways to navigate your way around Timaru District.
Follow us on Facebook and Instagram for activity inspiration.
---
1. THE URBAN EXPLORER
Base yourself in seaside city Timaru for retail therapy, outstanding food, beauty treatments and a coastal walk.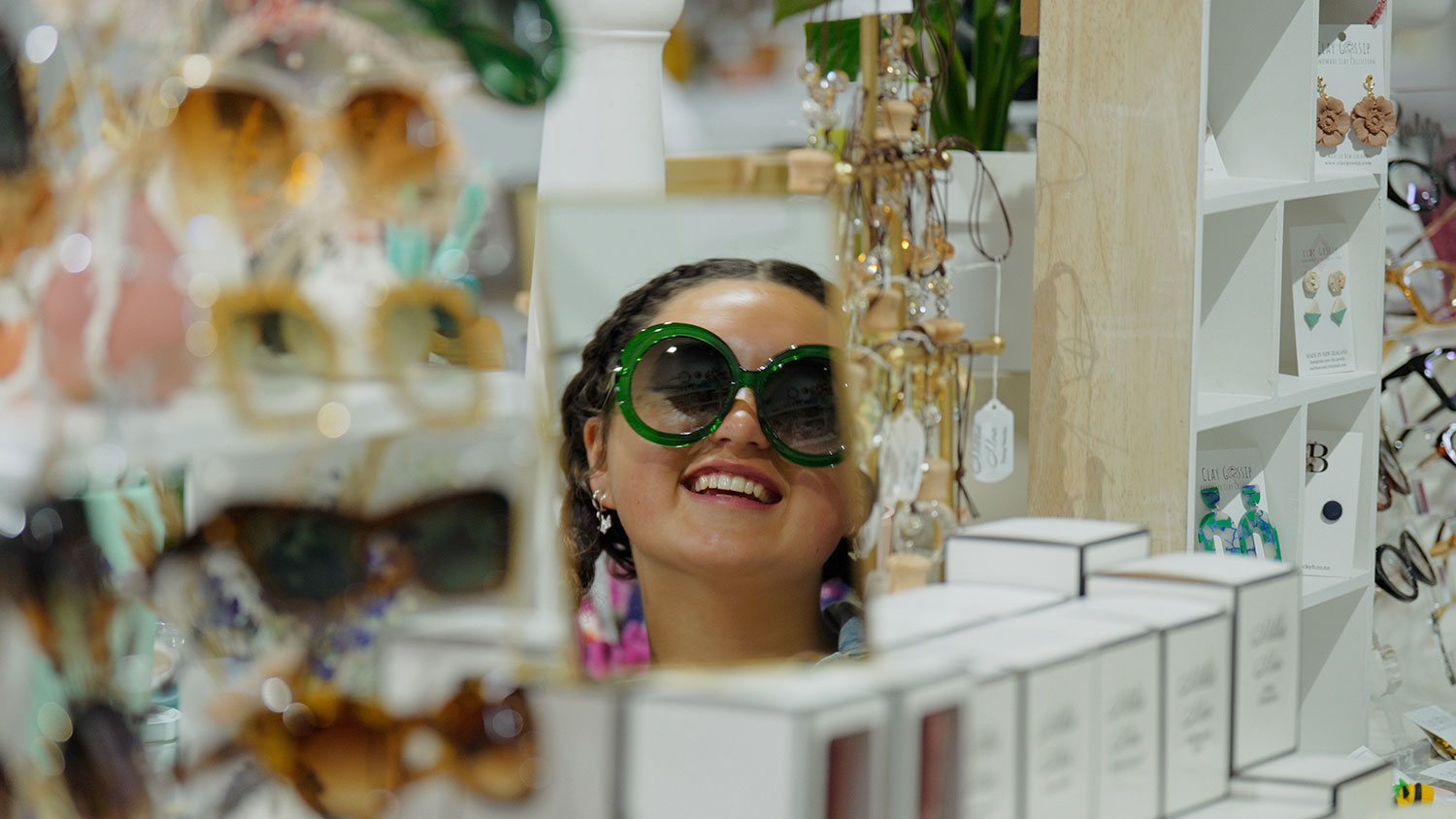 An urban explorer day involves shopping and eating in the CBD and crossing over the piazza to explore our inner city beach - Caroline Bay.
Download the free Timaru Trails App and take self-guided tours of Caroline Bay, our coastal walks, our street art and heritage buildings.
And, at the end of the day when the sun goes down, you can watch the resident rookery of kororā/little penguins come ashore for free.
Shop
Timaru has fantastic boutique retails stores you won't find anywhere else - try Timaru Booksellers, You're the Bomb, and Soul Surf and Skate - to name just a few.
Eat
Designers cupcakes from Millie Rose, and snoghurts from Replenish are among the must-eats in the CBD.
Check out Timaru's eatery options on this website or on Timaru Trails.
Relax
There are plenty of options for beauty therapy and pampering in Timaru city, including Shine Salon and Day Spa, Sawaddee Thai Massage and A Touch of Elegance for designer nails right in the CBD.
Save the CBD!
Codebreakers is kind of like a puzzle room but it's outdoor and throughout Timaru's CBD.
Gather a team of 2-5 fellow spies and embark on your mission from the South Canterbury Museum by day, or Hector Black's by night.
Kids will definitely require a puzzle minded adult to do it with them. Some stops are a little tricky. Stay tuned as we launch an easier version for the younger kids in time for the July school holidays.
---
2. THE JUNIOR MECHANIC
If you're into vintage machinery you've come to the right place.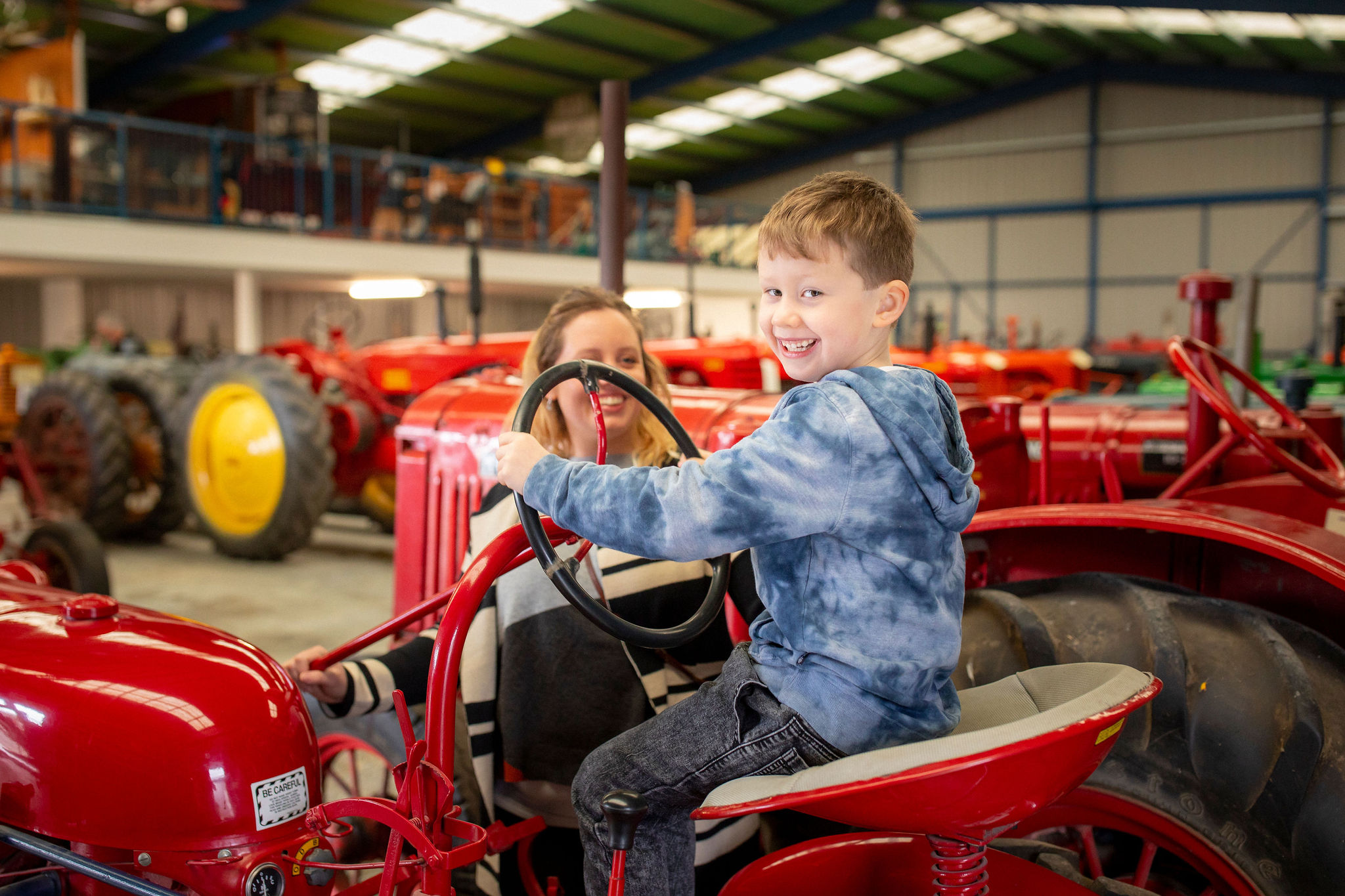 Geraldine is a great base for the junior mechanic. It's a popular destination for family holidays, as there are fantastic activities for kids as well as loads of gourmet food options for adults including a gin distillery, gourmet butcher and artisan cheese. It's only 15 minutes from beautiful Peel Forest and 35 minutes from Timaru city.
Machines and museums
The Geraldine Vintage Car and Machinery Museum (pictured) is a must-visit for any machinery enthusiast, and there's still plenty to see for the non-enthusiast too. Also in Geraldine is the Route 79 Museum, and the Geraldine Historical Museum.
Junior mechanics might be fascinated to learn about the legend of Richard Pearse, a local that we claim took flight before the Wright Brothers. Replica planes can be seen at the South Canterbury Museum and the South Canterbury Aviation Heritage Centre.
If the Pleasant Point Railway and Museum are having one of their steaming days, put that on the itinerary.
In fact, we have ten museums to work your way through in Timaru District.
Walk
There are fantastic family walks in Geraldine, including in Talbot Forest. If you go on dusk you might be lucky enough to see little pekapeka/native bats flittering around like butterflies.
Eat
Kids love Barker's Foodstore and Eatery where you can experiment with products from their ranges at the interactive tasting stations. Or try a visit to The Running Duck, with it's laid back beach vibe has classic kiwi eats for kids like cheerios and t-sauce and fairy bread!
Check out all the Geraldine food options on the Timaru Trails App.
---
3. THE ANIMAL LOVER
From sea dwelling locals to farmyard friends.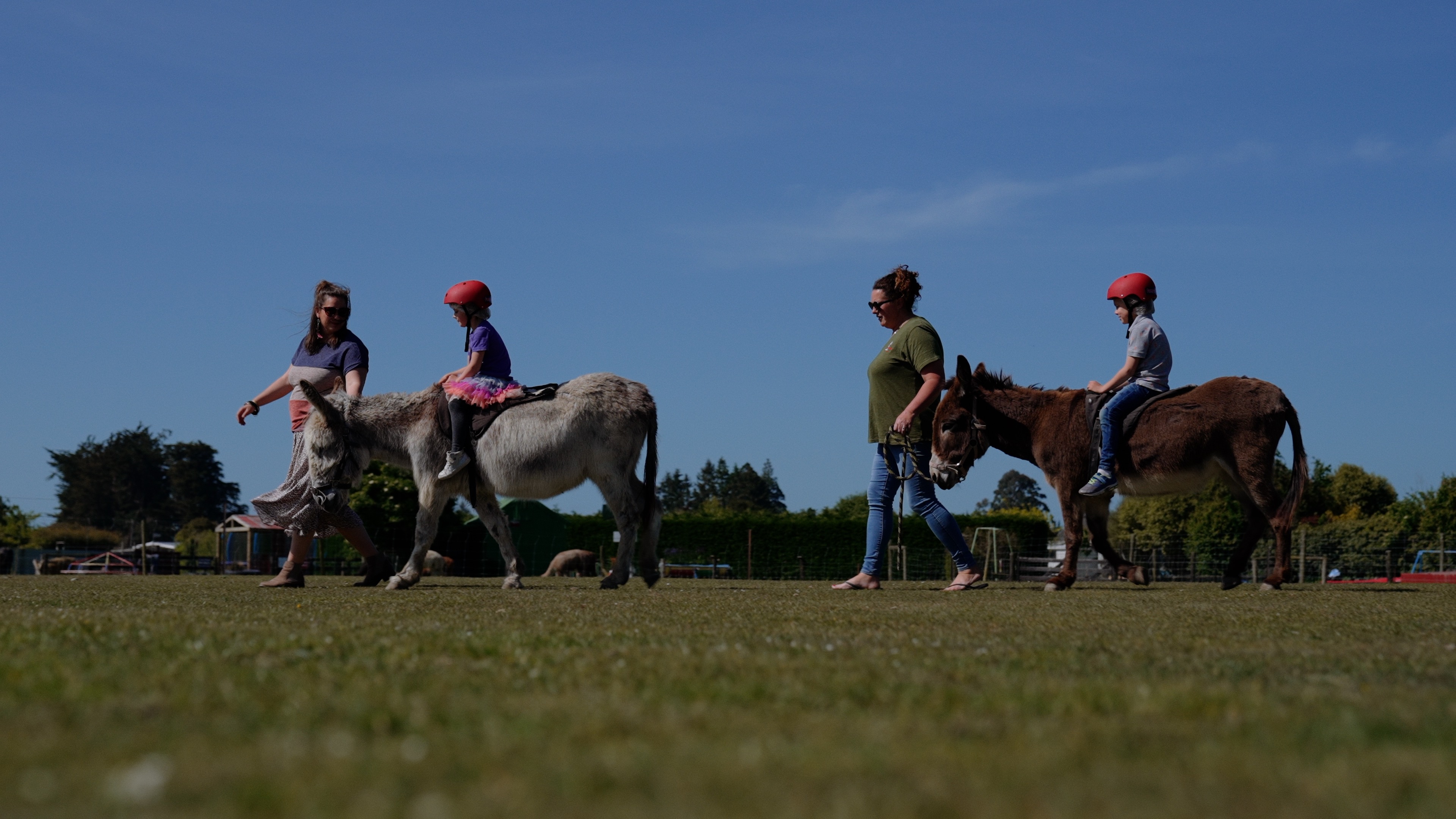 The Geraldine Farmyard Holiday Park (pictured) is one of the most popular holiday parks in the South Island, and a must-stay for the animal lovers in the whānau. There is so much onsite entertainment including loads of animals, a swimming pool and a marshmallow pit.
Famlan, a petting zoo in Timaru, has lots of friendly farmyard animals to feed and interact with on your visit.
The Shearer's Quarters is a go-to destination for great food, activities like mini-golf and a maze, and of course, cute animals.
Penguins
Caroline Bay has a resident rookery of korora/little penguins. You can watch them come ashore for free on dark. Best viewing is from October to March.
Dolphins
There's a pod of dolphins that live just off Caroline Bay. You can sometimes see them in the bay area, or, they often make themselves known to sailors and boaties not far off shore.
---
4. THE BMX BANDIT
Centennial Park is our biking destination right in Timaru city.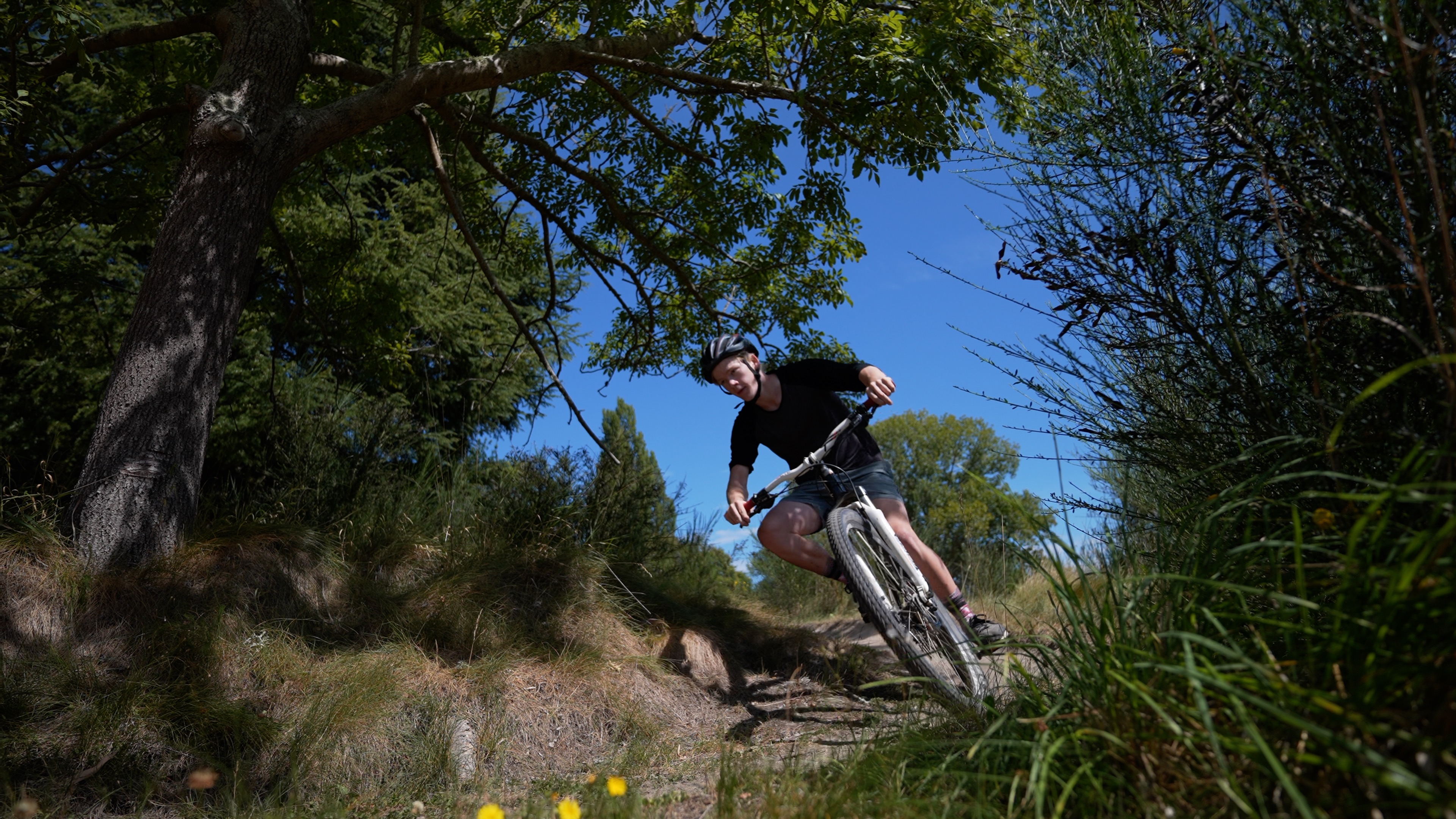 BMX bandits and bikers of all descriptions will find tracks to keep them busy for a whole day in Centennial Park aka The Scenic. There are loads of MTB tracks, and also a BMX skills area. It's a favourite inner city destination for walkers and runners too, and it's dog friendly.
You can learn more about what's there and how to get there on the Timaru Trails App.
The Central South Trail
Try this new trail that goes from Sir Basil Arthur Park in Timaru to Pleasant Point. It's the first leg in a trail that will eventually go to Tekapo.
Bike, walk or run out to Pleasant Point for lunch, or to grab a real-fruit ice-cream from Strawberry Divine.
Bike Hire
You can hire bikes from The Cyclery in Timaru in Timaru, and Geraldine Top 10.
Or, for the e-bike option see Point E Bikes, or Geraldine Motels.
---
5. THE OUTDOOR ADVENTURER
Base yourself in Geraldine, attend a knife forging workshop and climb a mountain.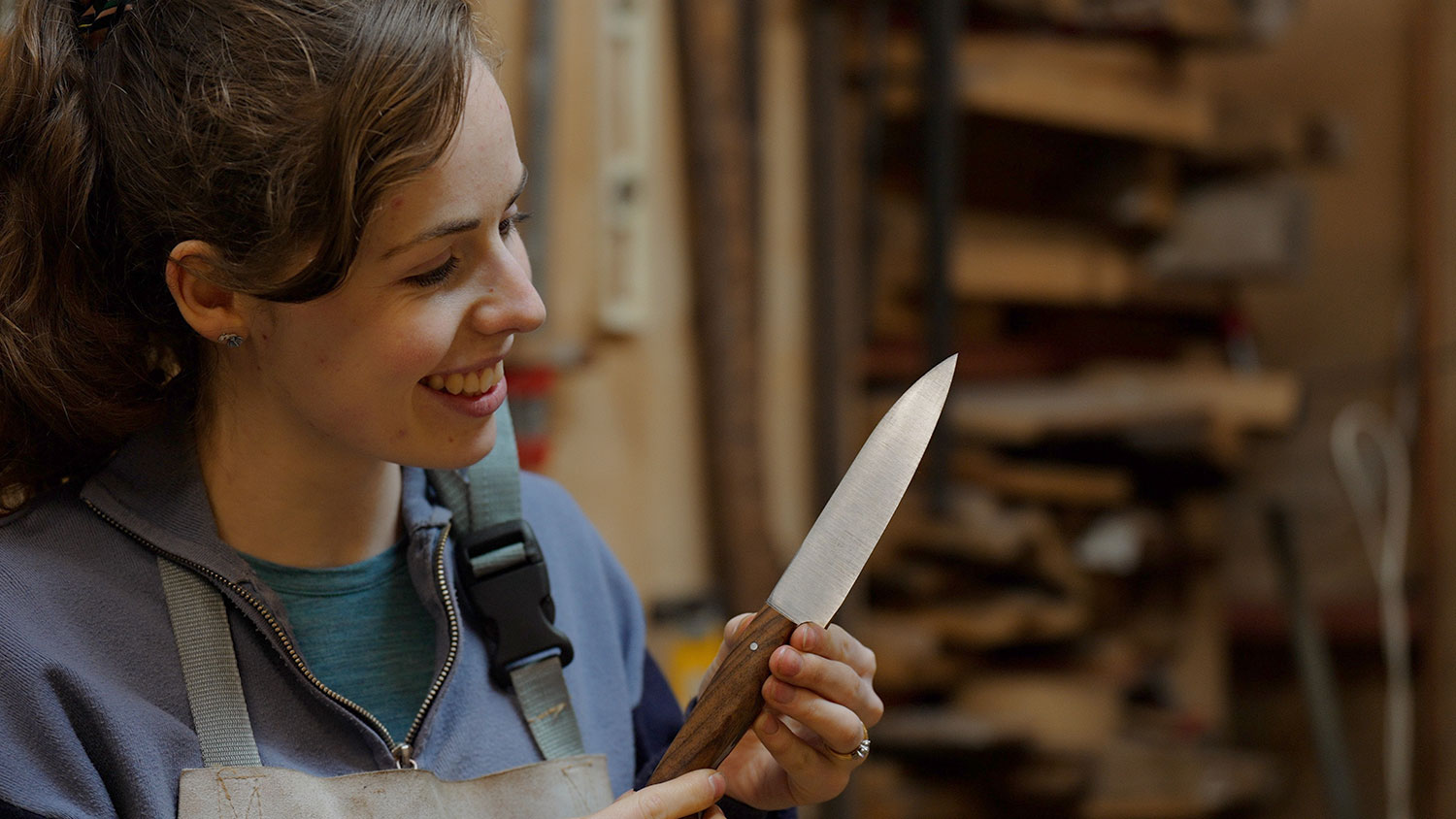 For a fantastic experience you can do with your outdoorsy/hunting and gathering loving teens, book in a two day workshop with Geraldine Forge and Blades. You get to design and create a custom hunting/cooking knife. Lunch is provided.
Walk
Huatekerekere/Little Mt Peel is regarded as one of the best half day hikes in Canterbury, with spectacular views across the Canterbury Plains and inland. Finish with refreshments at the Green Man at Peel Forest.
Surf
Just 35 minutes down the road in Timaru, Caroline Bay is perfect for paddle boarding and water sports. During the summer you can book in some surf lessons with South Canterbury Surf School.
---
While you're here